This post contains affiliate links.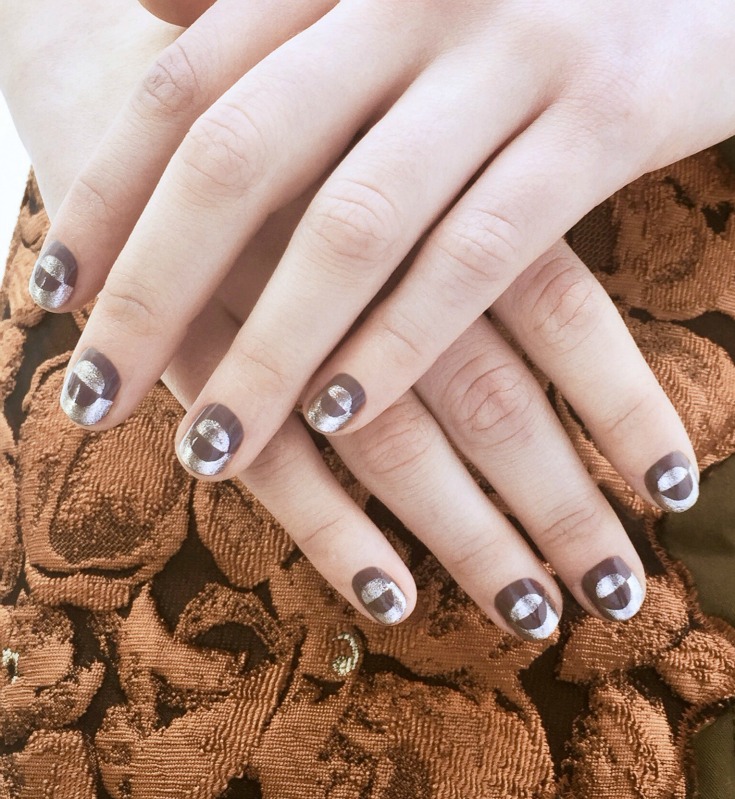 Sally Hansen is proud to be the exclusive nail partner for 3.1 Phillip Lim and to create nail looks for the Fall 2016 fashion show during New York Fashion Week. "For Fall 2016, I was looking at a lot of Japanese influences so it was important to me that the nails were precise and simple. We went with graphic combinations of neutral and metallic creating a beautiful optical illusion effect," explained Phillip Lim.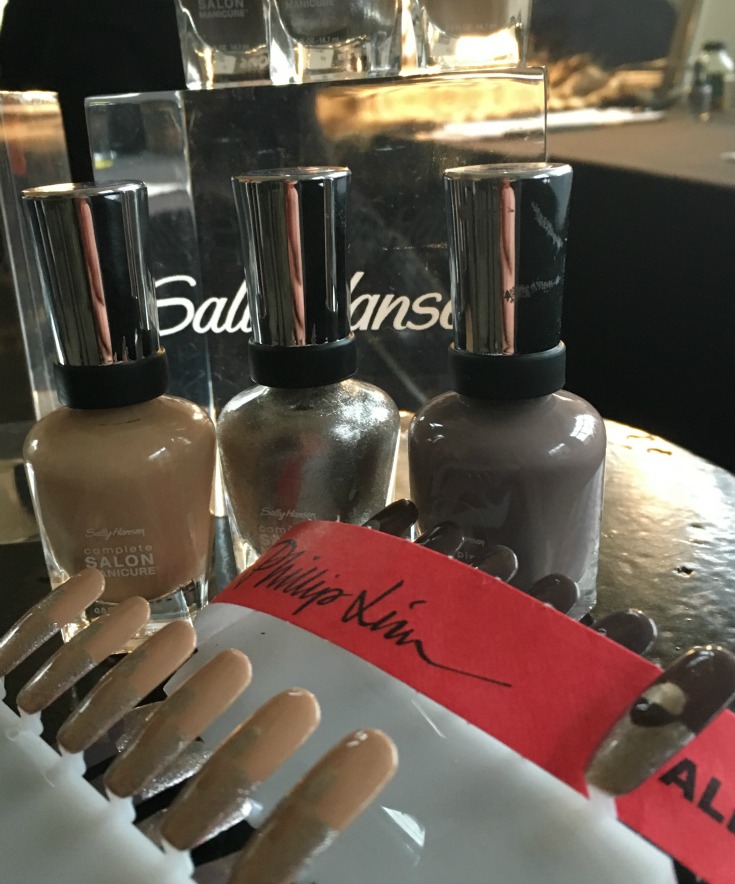 THE INSPIRATION
"3.1 Phillip Lim's new collection was inspired by Japanese craftsmanship, elegant lacquered wood, samurai sword embellishment, and even lipstick packaging. The location is intimate, secretive and lit by red light, evoking an underground performance or fight club. I thought immediately about a tradition I had once heard from the Heian period in Japan when ninjas would paint the symbol of their clan on their thumb. I wanted the nail look to feel symbolic and to have a striking contrast, hence the use of metallic with the beige shade, but to also work with the palette of the collection – a traditional autumnal array of olive green, mustard and burgundy. We did a circular optical illusion in Sally Hansen Complete Salon Manicure in Commander in Chic and Sally Hansen Complete Salon Manicure in Gilty Party on half of the girls and an oval shape in Sally Hansen Complete Salon Manicure in Camelflage and Sally Hansen Complete Salon Manicure in Gilty Party on the other half. The oval shape was inspired by the hardware on the bags and belts." – Madeline Poole, Sally Hansen Global Color Ambassador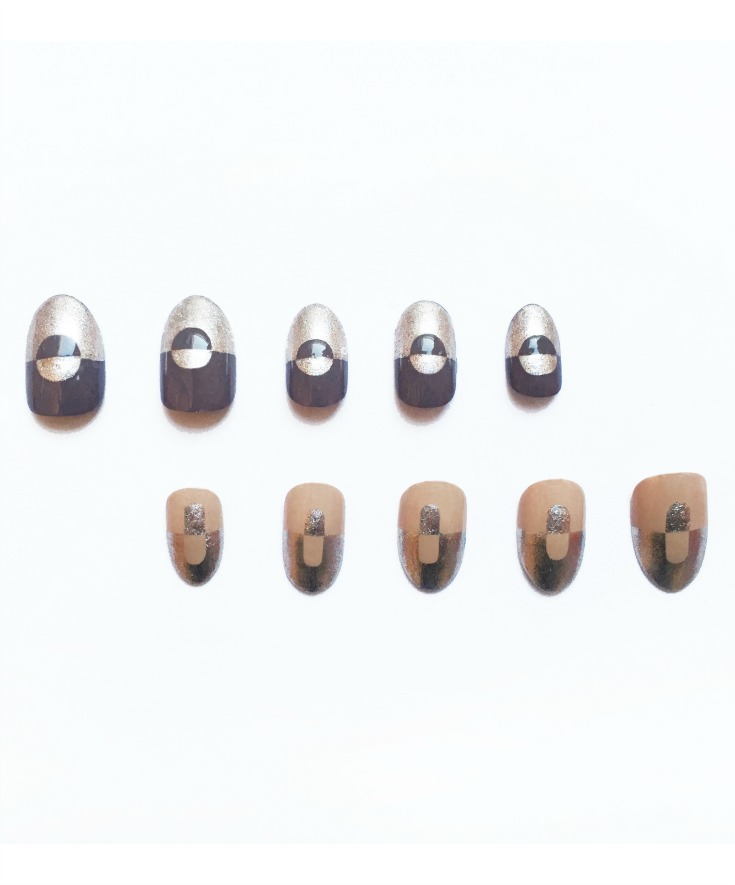 Commander in Chic (which happens to be my favorite nail polish color ever!!), Gilty Party, & Camelflage are part of Sally Hansen's award-winning Complete Salon Manicure collection that infuses trend-setting shades with an expert-quality formula to deliver salon-caliber results. Sally Hansen Complete Salon Manicure delivers seven salon manicure steps in one bottle. Chip-resistant strength joins gel-quality shine. Runway-ready color meets nourishing benefits. Plus, with a built-in base and top coat, it's all you need to achieve a professional manicure at home.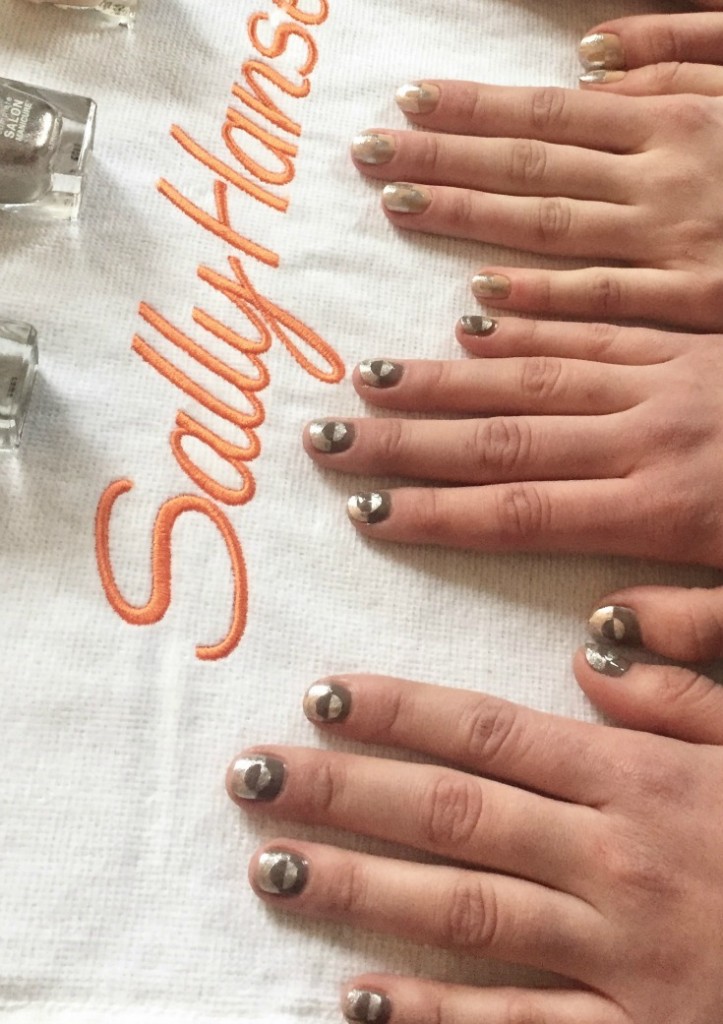 THE MANICURIST
Sally Hansen Global Color Ambassador Madeline Poole is a nail artist working in New York and LA. Trained as a painter, Madeline discovered the world of on-set manicuring, immediately recognizing that it was a culmination of all of her talent, interests and expertise. Her unique ability to craft innovative nail designs, impeccable execution, and emphasis on skin care has made her one of the most sought after names in the beauty industry. As part of her collaboration with Sally Hansen, Madeline helps set the artistic direction for a new generation of modern nail looks and collections globally with her fashion-forward vision.
To recreate this nail art yourself you can pick up the colors Commander in Chic, Gilty Party, & Camelflage on Amazon.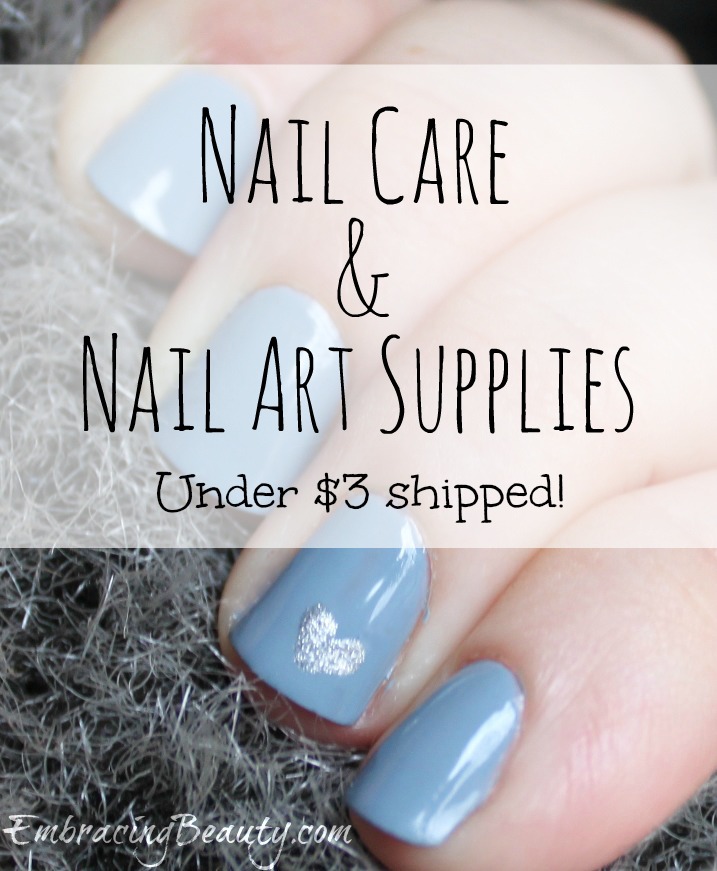 If you need nail art tools you can get a handful of them here for $3 and under shipped!