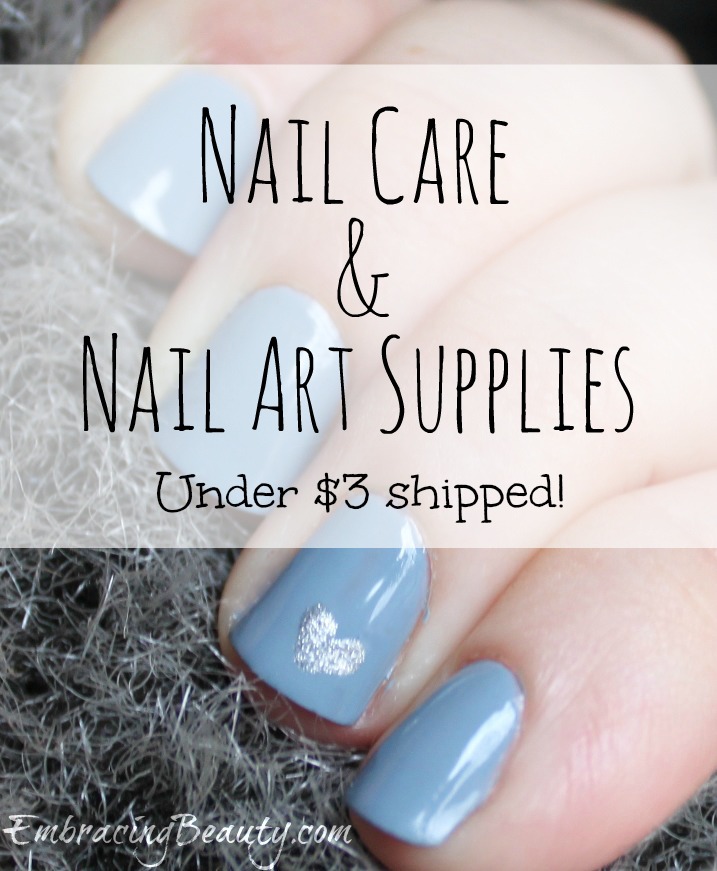 If you're looking for affordable nail or nail care products look no farther than Amazon.  I've rounded up a list of nail tools, polishes, and nail art accessories all for under $3 each, including shipping!  As always with Amazon, prices fluctuate regularly so double check the prices before checking out.
These are a few that are juuuuust over $3.
If you want to learn more about the manicure in the picture above you can check that out here.  It's an adorable Valentine nail art!