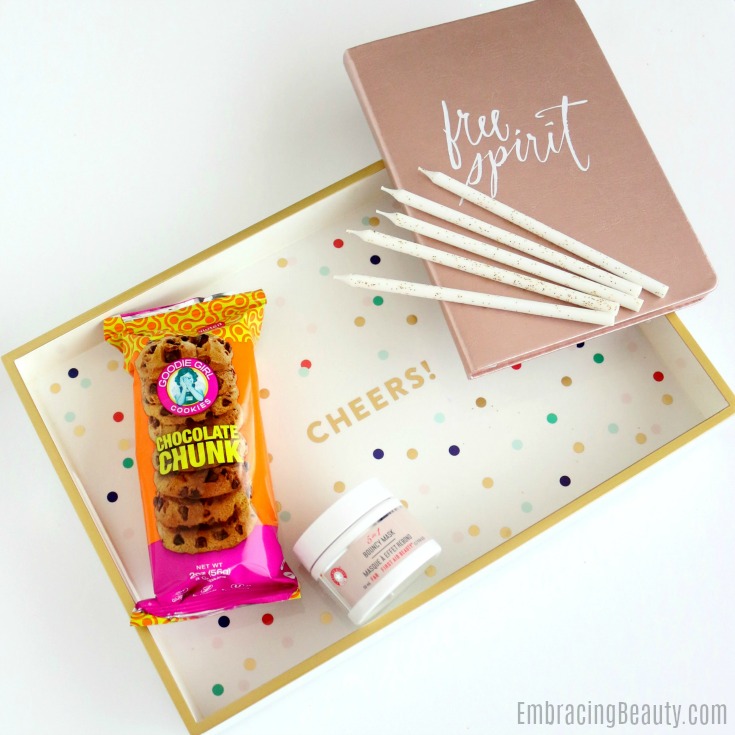 POPSUGAR gave me one of their Must Have boxes so I could tell you all about it.  This is their August box and it was incredible!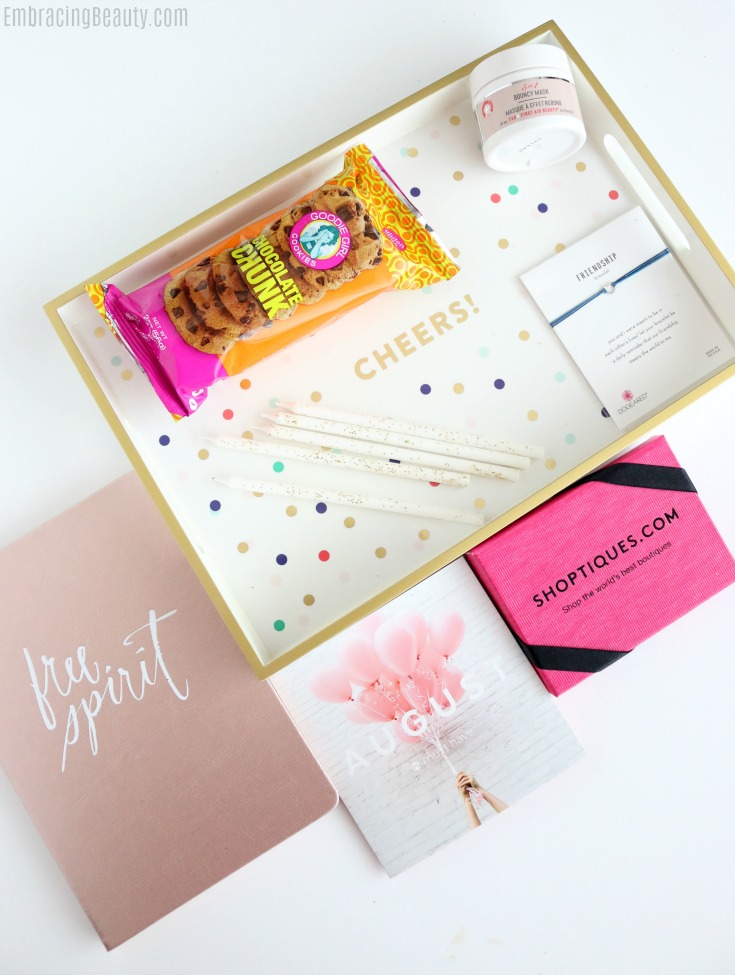 It was full of things to make a girl happy.  Isn't that what subscription boxes are all about after all?  With this box they were celebrating that they've been around for 5 years!  Yay!  I love POPSUGAR's Must Have boxes and it's hard to believe 5 years has gone by since they were first introduced!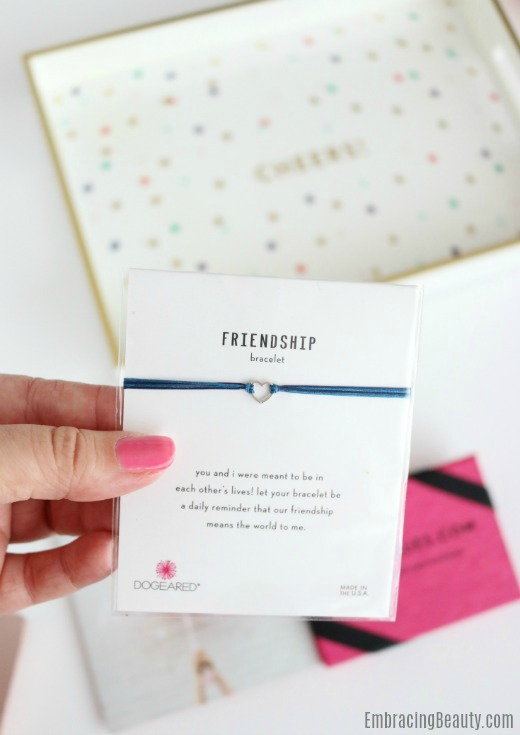 Here is the rundown of what was in my box and scroll down below that to find out how much money I saved by getting them in the box as opposed to buying them individually.  Oh, and you can save $10 on your first Must Have box with my link and discount code below.
This box has a retail value of $150! That's a great value for what you spend ($39.99 a month) on a POPSUGAR Must Have box!  They did a fabulous job with their 5-year anniversary box.  Everything feels special and I feel like celebrating myself…maybe I'll celebrate the first day back to school!
Want a box for yourself?  You can find out all about the POPSUGAR Must Have Box here and when you use the discount code PARTY (expires 8/31/2017) you'll save $10 off  your FIRST Must Have Box! 
Oh, I almost forgot!  You can enter the JEEP giveaway here to win one of 1,500 POPSUGAR Must Have boxes or the grand prize of a new JEEP Compass!