I participated in an Influencer Activation on behalf of Influence Central for AVEENO® POSITIVELY RADIANT®. I received product samples as well as a promotional item to thank me for my participation.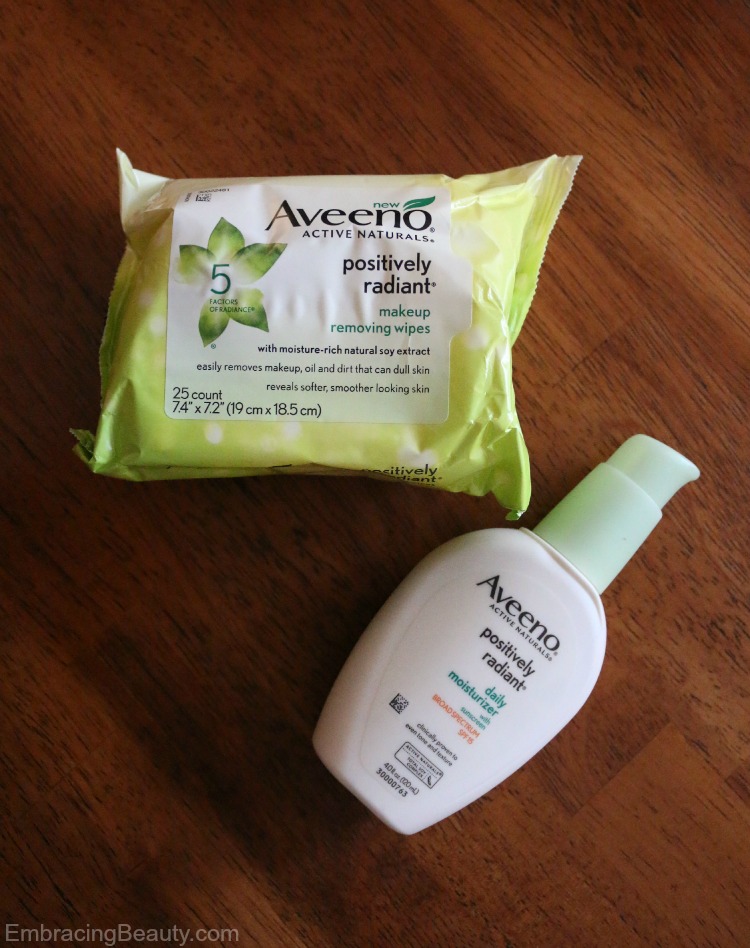 All moms want to look beautiful, don't they?  Of course they do, they're women!  Women want to feel beautiful…positively radiant even.  If you'd like to feel a bit better about your skin, check out AVEENO's new Positively Radiant Collection.
AVEENO has always seemed like the cashmere of skin care products to me.  I don't know if it's the sound of the word or just its association with quality, but I love using AVEENO.  I can still remember the first oatmeal bath product I used from AVEENO as a child.  I was so intrigued that it used natural ingredients even then.  I mean, oatmeal for the bath?  Being a kid, I thought that was great!  Now, as an adult I'm learning about the benefits of soy in their products.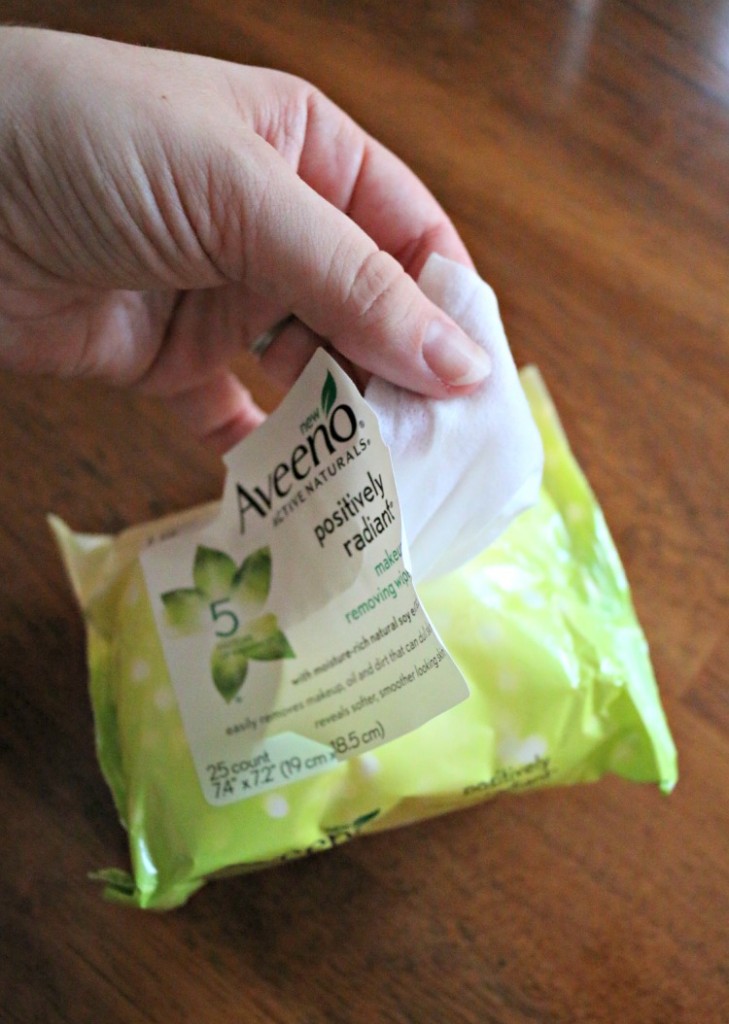 AVEENO is a brand that I use for myself and it's the only lotion I allow near my kids.  It is known for using active naturals ingredients, and I've recently been enjoying the new AVEENO Positively Radiant Collection, which is formulated to help even out skin tone and texture.  The line is made to make dull skin brighter and "more radiant." While I don't like to consider my skin "dull," I have to admit that it is.  I'm attracted to anything that illuminates or brightens my skin.  The make up removing wipes were refreshing and removed my make up in a breeze.  I am addicted to these!   The daily moisturizer has a smooth texture, a soft scent, and SPF 15!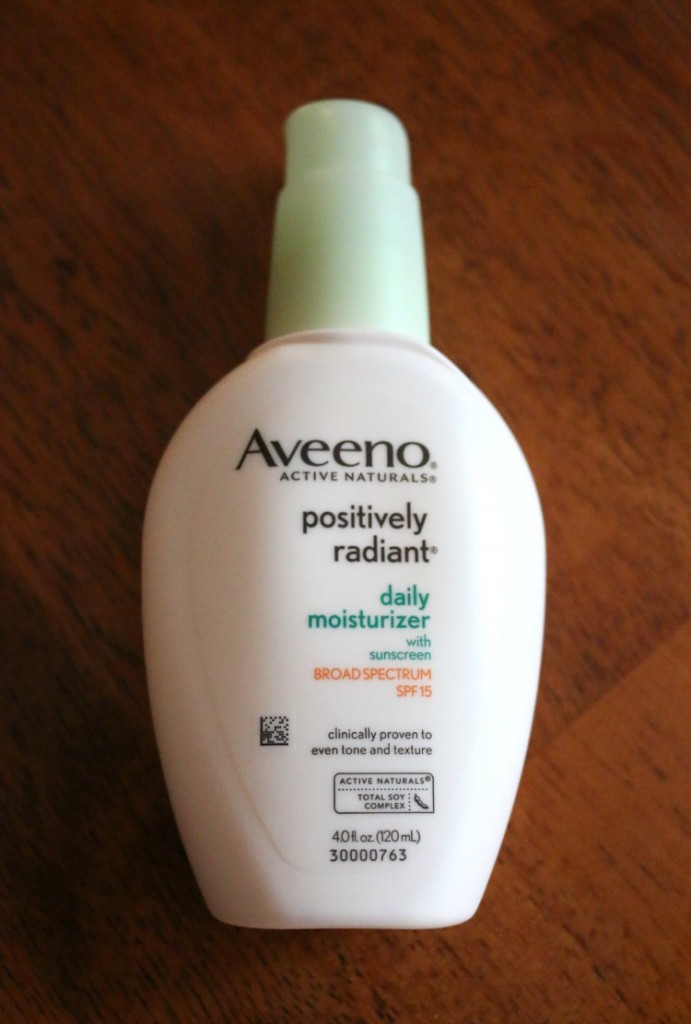 The Total Soy Complex helps to visibly transform the 5 FACTORS OF RADIANCE® including:
–  Tone
–  Texture
–  Dullness
–  Blotchiness
–  Brown Spots
The benefits of soy were initially discovered when workers who regularly handled soy in Asia's soybean factories found that their hands were especially smooth and even toned.  How neat is that?  AVEENO scientists devised a way to process soybeans that retains the integrity of the proteins to provide immediate and long-term skin benefits.
Naturally, we all want to look good, and we can naturally. I really like AVEENO and their other lines for their natural elements. Some days I just don't feel radiant, so it always helps to have an extra boost from AVEENO. 
If you'd like to check out more about the line you can look at Aveeno's website, and of course you can buy them through Target (one of my favorite places to shop!).
OR you can win the full AVEENO Positively Radiant Collection! AVEENO Positively Radiant AET