Post sponsored by Lunchbox. Opinions are 100% my own.
Self-esteem is vital to a healthy life. When we believe we have worth, we treat ourselves better and others around us better. Dove wants to encourage this mindset through their Self-Esteem Project to help girls build self-esteem, reminding them they're beautiful the way they are. You can help support Dove's initiative by shopping your favorite Dove products at Rite Aid. (Plus, you'll get savings!)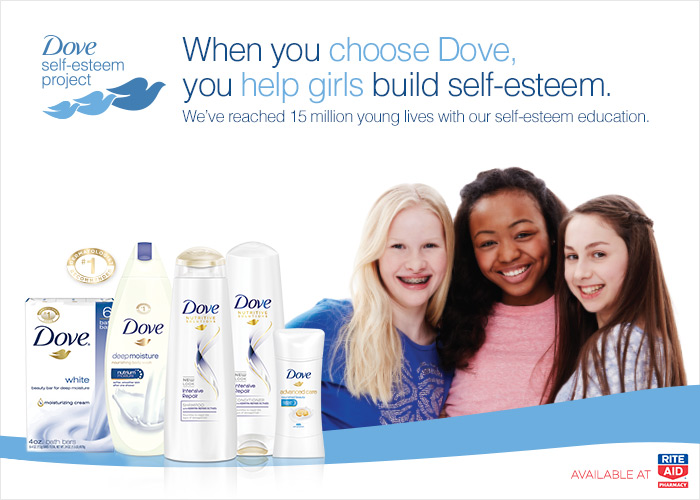 The Dove Self-Esteem project has reached 15 million young lives with its self-esteem education. We see girls in our society who want to revamp their looks. I encourage you to watch Dove's video, "Change One Thing." Spread it to help girls realize that they don't need to change anything about themselves; they are beautiful the way they are. Your repost of this video helps girls and women realize their beauty.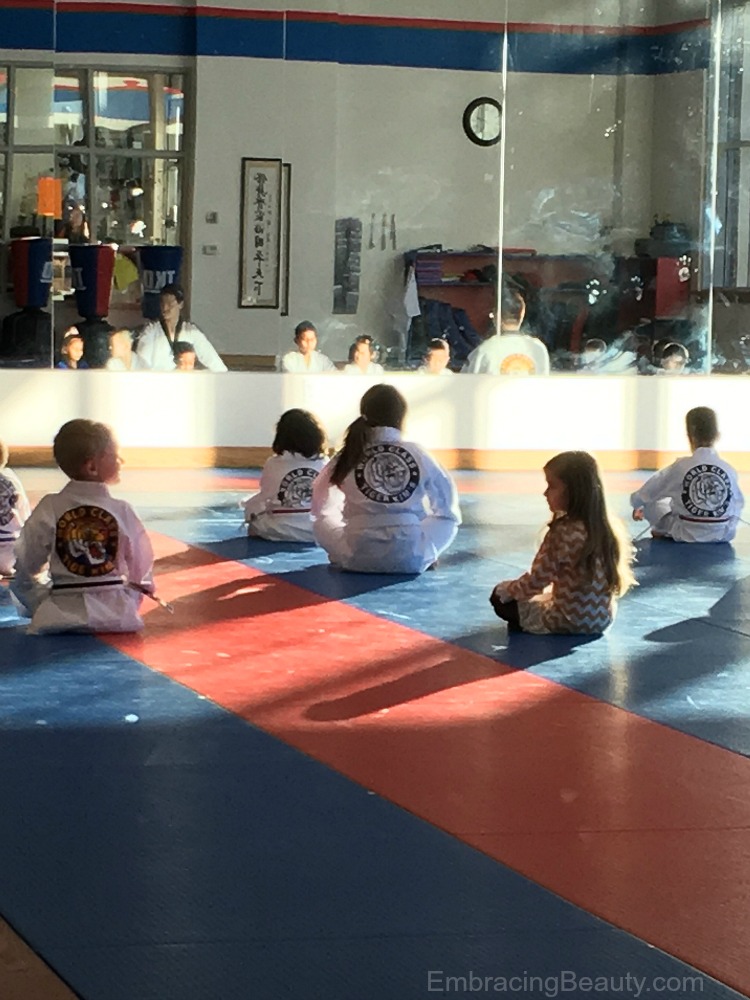 Check out my cute little Tae Kwon Do cutie! 🙂  It's one of my missions in life to teach her about real beauty.  True beauty.  Beauty that is deeper than skin.  Beauty that no amount of make up will every form.
The deal I mentioned: buy $12 in Dove Products from 11/1-28/15 at Rite Aid and earn 400 Plenti Points*. Here are a few items to fill your basket. Dove Deep Moisture Body wash is dermatologist recommended and even provides softer, smoother skin after one shower. The Dove White Beauty Bar hydrates skin better than any other bar with its moisturizing cream making skin feel more firm and elastic compared to ordinary soap.  Dove Intensive Care Shampoo and Condition has Keratin Repair Actives immediately repairs the hair surface ending hair damage. Dove Advanced Care Nourished Beauty Deodorant delivers 48-hour odor and wetness protection plus an elegant floral scent.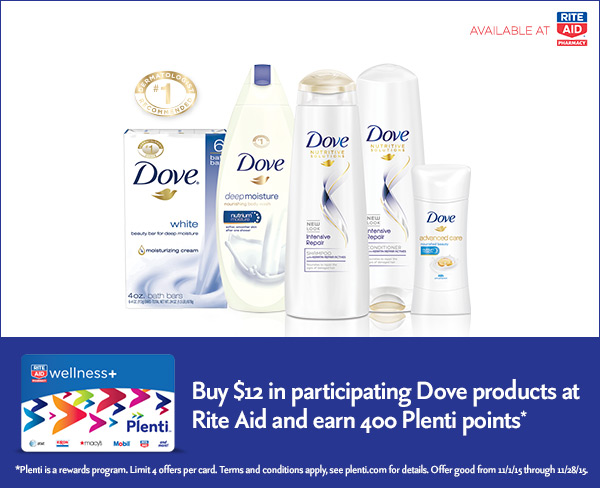 Offer: Buy $12 in participating Dove products at Rite Aid and earn 400 Plenti points*. Plenti point offer good from 11/1/15 through 11/28/15. *Plenti is a rewards program. Limit 4 offers per card. Terms and conditions apply, See Plenti.com for details. Offer good from 11/1/15 through 11/28/15.