This post is sponsored by Lunchbox. Opinions are 100% my own.
I'm kicking myself. Recently, I spent a boat-load of money on cosmetics. I'm really happy with my purchases, but not so happy with my bank account. Ok – I'm over my pity party because at least I look haute. 😉
Long story short, I went to Walmart for some supplies, remembered that I was going to be reviewing some make up brushes from Walmart so I strolled down the make up aisle and low and behold what did my eyes spy.  Legit make-up brushes.  I would expect to see these in a fancy pants store.  These babies were NICE. When I looked at the prices (to analyze if Wal-mart still indeed had lowest prices now that they had big-girl make-up brushes) they were true to Wal-mart form – a bargain.
These guys are called the Bold Metal Collection.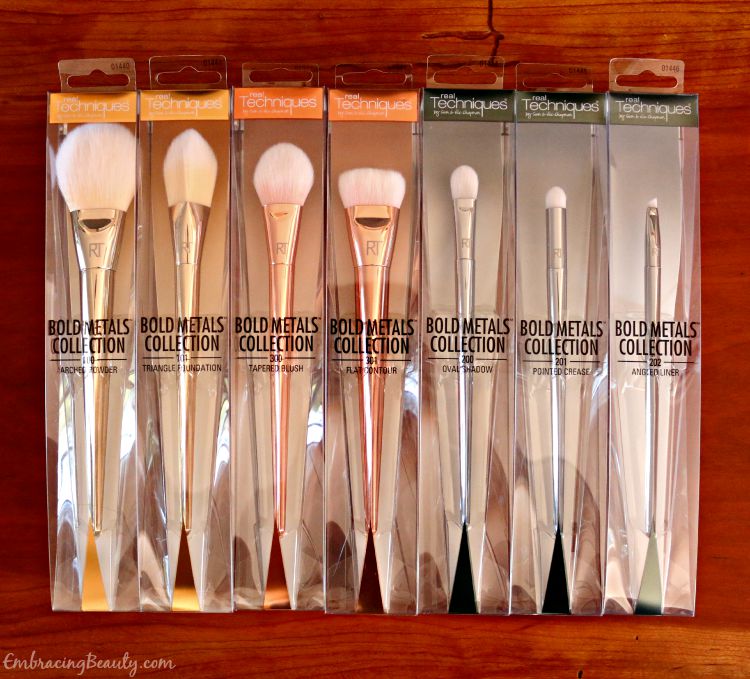 Here's a short review of their features:
– 100 Arched Powder
The design has a dome cut to put powders exactly in their place.
– 101 Triangle Foundation
The triangle foundation brush is just fun. I've always used sponges, so I love that there's a fancy, soft brush to do the same thing. It contours perfectly on the large and small areas.
– 200 Oval Shadow
The fullness of this brush makes lid application blend well.
– 201 Pointed Crease
Hello, smoky eye! The pointed crease is perfect for creases.
– 202 Angled Liner
Though I'm not a fan of liner brushes, I do like this one.
– 300 Tapered Blush
I LOVE blushing my cheeks and the tapered brush was a treat for my rosebuds.
– 301 Flat Contour
The thick stubbiness of this brush makes it great for contouring.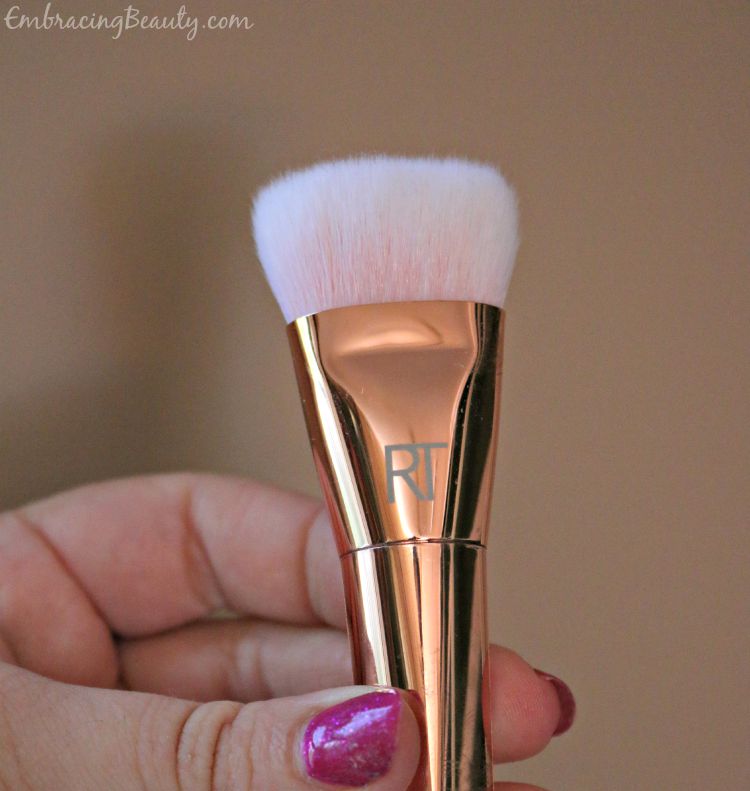 One aspect I loved about all the brushes is the weighted handles. You had something to hold onto and could feel the quality. Makes me think twice about the Wal-mart make-up aisle for sure!  I also like how all the brushes are white which is a good visual reminder for me to clean my brushes regularly!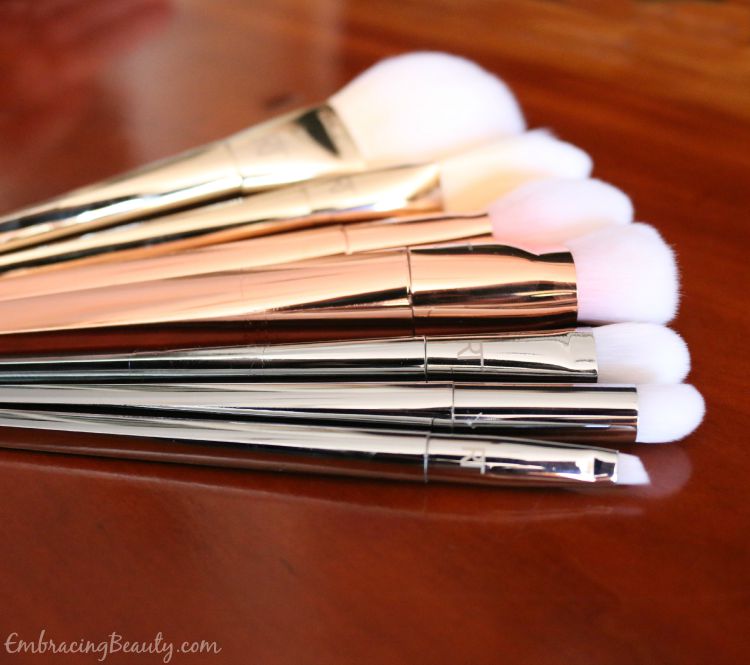 Can I let you all in on my number one tip for better looking make up (besides a good skin care regimen)?
Good make up brushes!  Trust me, high quality make up brushes can make all the difference in the world ladies!
High quality brushes have:
– Softer or precise bristles
– Shed less
– Wash cleaner
– Last longer
– Better application!
So now that you know that the fabulous Bold Metal brushes are available at Walmart you can scoop them up the next time you're shopping there.  Visit
Walmart.com
for additional information and tutorial videos on each Bold Metals brush.
I have even more good news tonight!  I've teamed up with Real Techniques and Walmart for a $100 Gift Card Giveaway, so you can buy the whole collection!   Woo!  Good luck!