This is a sponsored post written on behalf of Lunchbox. All content and opinions are 100% my own.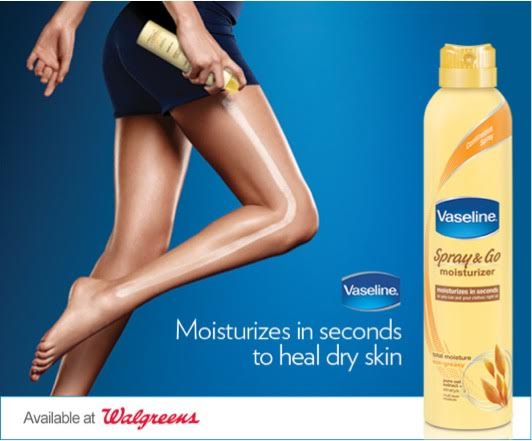 My skin has become accustomed to being moisturized.  I feel like it aches without it.  No matter what the season or what the weather is, I need a convenient moisturizer on hand.  Here lately, with the unpredictable weather days, my go to (and convenient!) moisturizer is Vaseline Spray Moisturizer which is available at Walgreens.
There are several Vaseline Spray Moisturizers to pick from.  Wondering which is best for your skin?  Go here and enter your zip code to get the current weather in your area. 🙂  Once you have that, you can answer a few questions about how your skin is feeling and then voila, you'll have the perfect Vaseline Spray Moisturizer for you!
Print: $2/1 Vaseline Spray & Go Moisturizer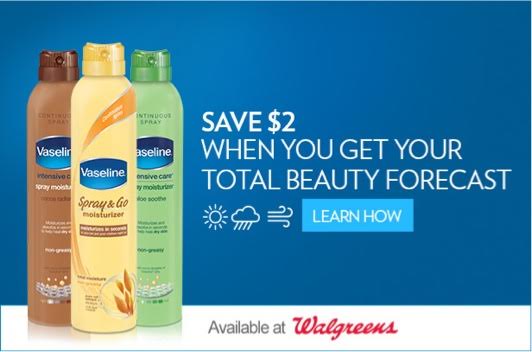 #MyTotalBeautyForecast recommended the Vaseline Intensive Care Essential Healing Spray Moisturizer for my rough, not quite ready for warm weather yet skin.  Go get your beauty forecast and if you do you'll be able to snag a $2 coupon for it…which you can conveniently clip directly to your Balance Rewards card or print from the site.  Sweet!  No matter the weather, you can have a beautifully moisturized skin with Vaseline Spray.