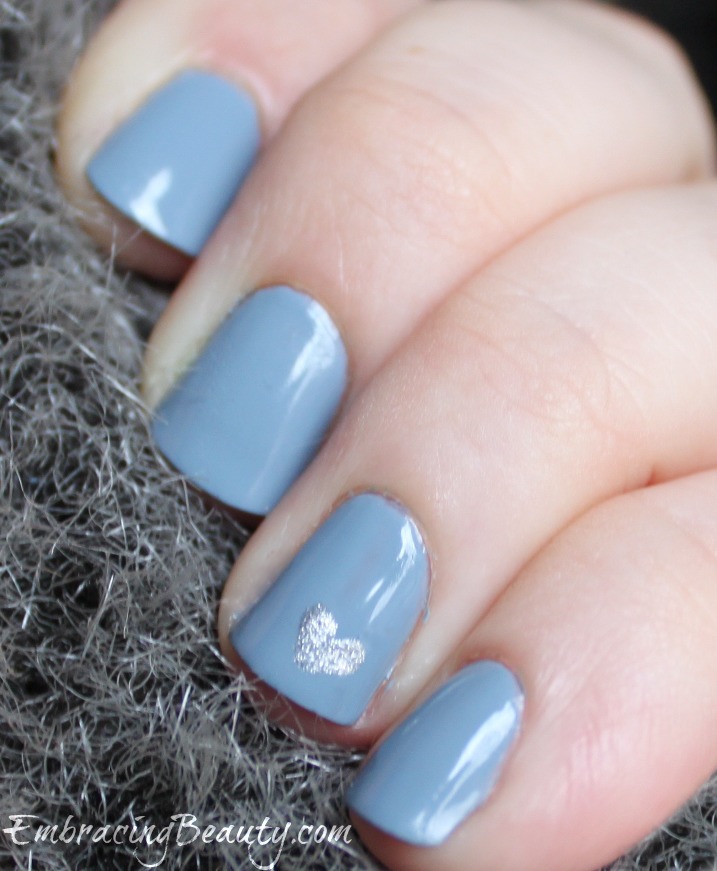 I wanted to do a little nail art for Valentine's Day but I didn't want it to be too girly.  I know that everyone doesn't live in the pink, frilly, lacy, sparkly world that I do.  These nails have a beautiful subdued blue polish with a small shimmery heart — It's like a mini Valentine to yourself!
I applied Julep Nail Polish in Julianne and painted the heart off to the side with Revlon in Silver Dollar.  I'm sure you could recreate this look using any polish in your stash and it would look just as good.  I love how the heart isn't perfectly even; I think it adds to the charm and makes this nail art less intimidating to copy.
Would you do an easy heart manicure like this?  If so, what colors do you think you'd use?