I participated in a Influencer Activation on behalf of Influence Central for AVEENO. I received product samples as well as a promotional item to thank me for my participation.
As a blogger and a parent, I can admit that I've spent far too much time posing my kids for the best possible picture…which portrays them (and me!) in the best possible light.  Isn't that silly?  I catch myself doing it often and I have to stop myself.  I don't want to look back on my photo albums (or online albums) in ten years and see picture after picture of a perfect family that I don't recognize.  No, I don't want to intentionally take pictures of our dirty laundry but a little toy clutter in the background won't hurt anything.  It's real life and real life is beautiful.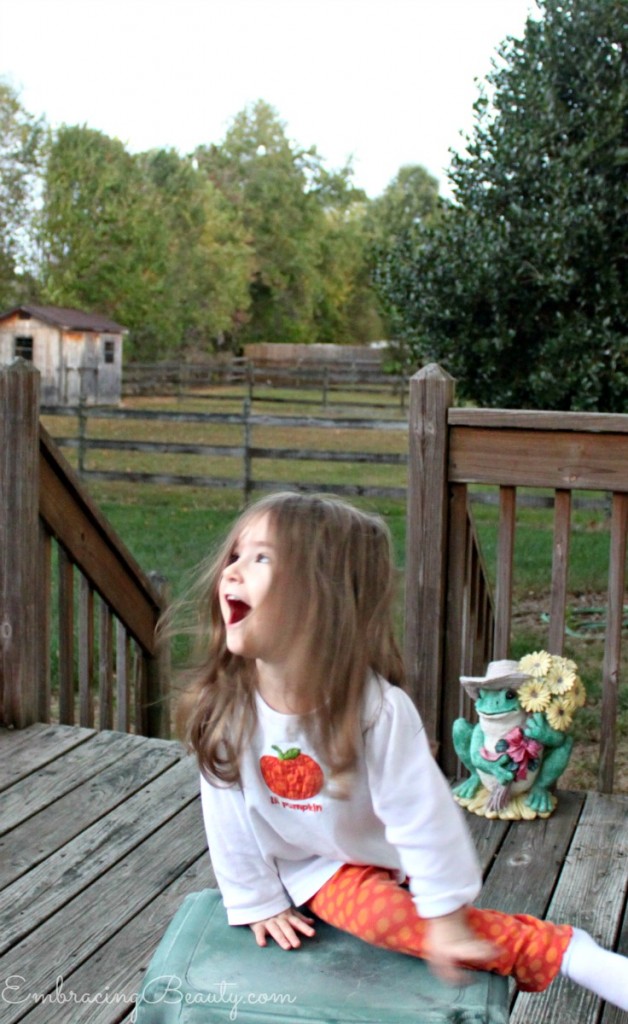 This is a picture of my daughter as she watched her first storm come closer and closer.  It's not a great picture but to me it's perfect.
Real life, sincere moments, authentic relationships are beautiful.  Unscripted beauty.  I love to be able to capture those in photos.  Moments where my husband and daughter take a walk together holding hands.  Moments where my son tightly hugs his teddy bear with his eyes closed.  Moments where I catch my daughter giving her brother a kiss.  Those are the moments I want to cherish and hold with me forever.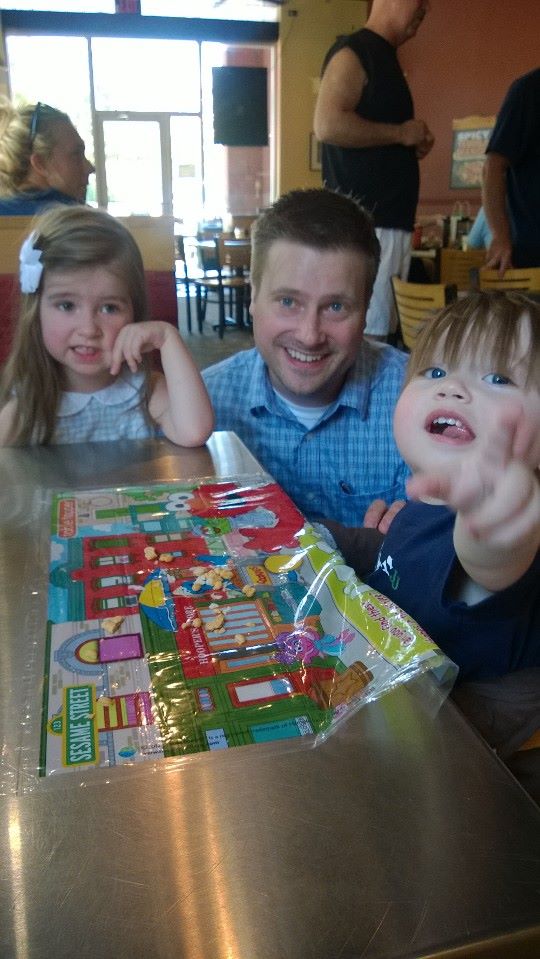 This is a picture of our Father's Day dinner.  It sure isn't perfect but I think it captured the moment well.  My daughter didn't want to smile and my husband kept telling my son to look at the camera by pointing to it.  My son followed his Dad's lead and pointed to the camera.  It wasn't like most of the polished photos I saw on Facebook yesterday but I think it captured my husband's kindness and patience with his children…a quality that I absolutely adore in him.
AVEENO agrees that natural, candid beauty is best and they're creating an #UnscriptedBeauty Movement which encourages parents to embrace the natural beauty around them. …even when life doesn't go as planned.  
On Saturday, my daughter's outdoor Candy Land birthday party had a brief rain shower towards the end of it.  Everyone raced inside carrying as much as they could.  While in the panic I couldn't help but pause to notice the kids laughing and squealing.  They were happy.  Genuinely giddy with joy.  It was beautiful.  I wish I had a picture of that chaotic moment but I was busy trying to tell my husband to grab my camera to get it out of the rain.
Life isn't perfect and it rarely goes as planned but I think that's a good thing.  Beautiful even.
Contest!
AVEENO is encouraging people to capture authentic Unscripted Beauty in their lives throughout the month of June.  One winner will be selected in July to receive a photo-shoot from acclaimed photographer, Danielle Guenther, as well as AVEENO products!
– To enter, simply upload a photo of your favorite Unscripted Beauty moment to Instagram and include #UnscriptedBeauty, #

AVEENO

, and #Contest
– The winner will receive a photo shoot with acclaimed photographer, Danielle Guenther!
– Visit the

AVEENO

Facebook page to see other moments of #UnscriptedBeauty