This post contains affiliate links.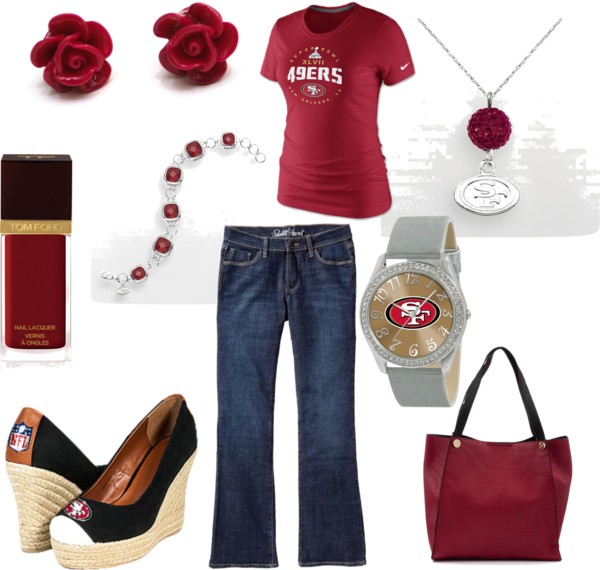 Who says football and fashion don't mix? This is a beautiful set perfectly portraying the love one has for the 49ers and their sense of style!  While most of these items are modestly priced there are a few that are a little more extravagant.  If you're a die hard 49ers fan you'll wear these long after the Super Bowl so think of it as a football fashion investment.
Don't forget to check out our cute Big Game Nail Art too!
Not a 49ers fan?  Check out our Ravens Football Fashion instead!
How do you plan to show your team spirit on game day?