This post was created in partnership with Quaker. All thoughts and opinions are my own.
Do you need a convenient breakfast?  Do you find yourself grabbing a banana while on the way out the door?  If so, I have a solution for  you!  A delicious, creamy solution.  Quaker breakfast shakes!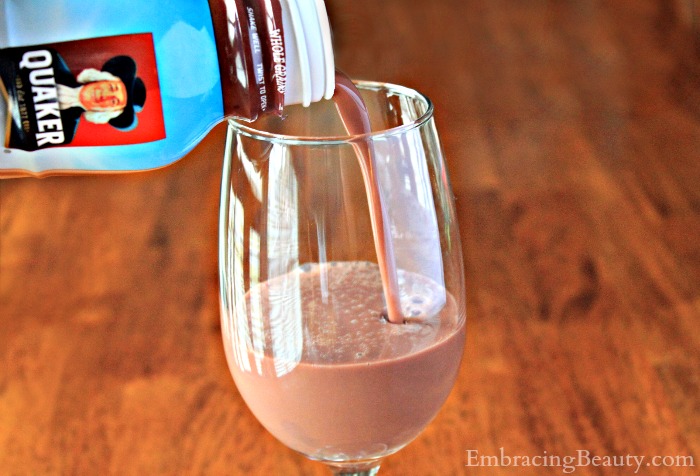 Quaker Breakfast Shakes are packed with protein and fiber to help you get going in the morning.  I don't know how they are for your family but mornings are kind of hectic around here.  On mornings where we have to get everyone up, dressed, and fed before heading out the door I feel pulled in a dozen different directions and I usually skip breakfast.  Shame on me, I know!!  On mornings where my husband is the only one who leaves it's a little calmer but still difficult to eat myself while also preparing food for a toddler and feeding a newborn.  With Quaker shakes I can sip as I multitask around the house or take it with me on the road.
How do they taste?  The chocolate is divine!  I'm a big fan of chocolate so a nutritious chocolate breakfast is right up my alley.  I've had my share of breakfast drinks and this is right up there at the top.  It's thick, has a good consistency, no aftertaste, and it's just plain yummy.  The strawberry on the other hand, I can't speak as favorably of.  Keep in mind that I've never, ever liked any strawberry drinks/milks.  Not a one.  With that in mind, my opinion really shouldn't count on the strawberry drinks.  Trust me though, you have to try the chocolate!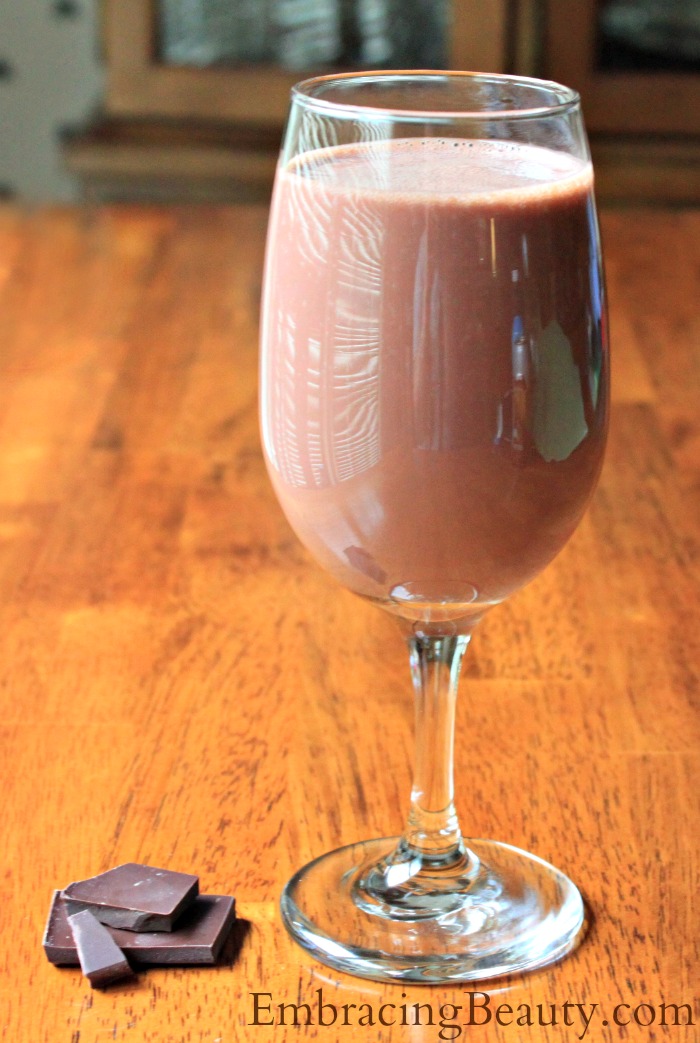 Doesn't it look decadent in my fancy juice glass.  Sparkling grape juice glass to be specific. : )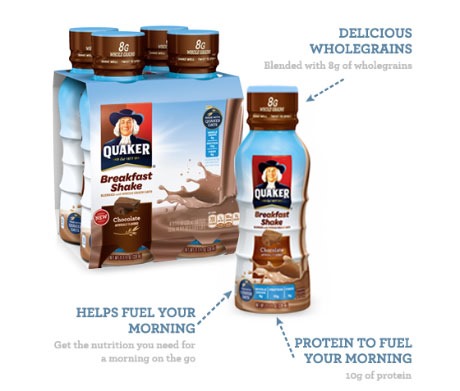 Let me sum it up for you. 8 grams of whole grains. 10 grams of protein.  6 grams of fiber.  11 ounces of deliciousness.  Give it a try and see if it helps you squeeze in a bit of goodness into your mornings.  Here's a $2 digital coupon to use!