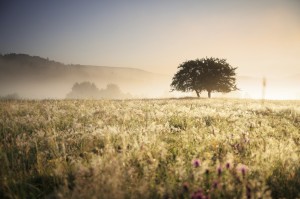 If you ever decide to go on vacation you're left facing a number of difficult choices. Making the right ones should mean that your break will be an enjoyable, but what are those decisions, and what do you have to think about before booking a vacation? Before you think about deciding to book a luxury cottage with cumbrian-cottages.co.uk, or a laid back TN Bed & Breakfast, here is what you need to ask yourself in order to choose the best vacation for your family:
Work out where you want to go. If you have a clear idea of your ideal destination, then you should do all you can to seek the right accommodation. Also, the destination should have what you and anyone else, who's coming with you, likes to do.  For example, if you're travelling with kids and you all enjoy walking, you should visit somewhere like the Lake District with its many walking routes.  If not all of your family can swim a trip to a water park might not be too enjoyable.  Just think about what relaxing activity your entire family would enjoy.
Know what you can afford. You should try to find a vacation that fits easily within your budget. In doing so, you'll have enough money left over to spend on things like food, travel and souvenirs.  Personally I have to avoid souvenir shops because I get sucked in and want to buy every t-shirt and key chain they've got but that's another story.  If you don't have enough money in your budget to go to a big resort this year scale back to a smaller vacation spot or save up for next year.  Don't use a credit card to fund your vacation!
Is the accommodation suitable? You should get accommodation that's big enough for you and everyone else who's coming with you. Staying somewhere that's too big or too small could ruin your vacation.  This usually isn't a problem unless you have a very large family or you're vacationing with another family.
Aside from choosing a vacation which suits your needs and tastes, you should also be wary of a number of things before making a final decision. These include any extra costs you have to pay for.  For instance,  parking and internet access, local facilities, and transportation.  You may also want to take note if a destination is family-friendly, pet-friendly or if they have wheelchair access. Also, if you're heading to the beach you may want to avoid special weeks like Senior Week and Biker Week.  Once you know all of that, you're ready to pick a place and hunt for the best deal!