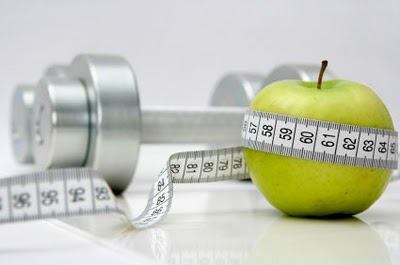 Since it's now a few months past our new years resolution and many people included getting healthy/ losing weight in their resolutions, I thought I'd chime in with some of my thoughts today on exercise!
There is only one time that physical exercise is mentioned in the Bible and it is in I Timothy 4:8 – which reads "For physical training is of some value, but godliness has value for all things, holding promise for both the present life and the life to come."
The Bible affirms that "physical training is of some value". What does this mean for you personally? Could you have any ailments that you think physical exercise could help? Studies show that exercise gives us physical and mental energy, it makes our muscles and bones stronger, reduces fatigue, depression, and anxiety, helps us sleep better, fights heart disease, and generally gives you a longer, healthier life. "Physical training is of some value."
Is exercise important to you? Do you exercise for vain reasons? At one time I can tell you that vanity was attached to my exercise. But now that I've had a baby and my body has changed (more than I would care to admit) it is less about vanity and more about being healthy.
I won't list my ailments for you – but I do suffer from hypersomnia which I take medication for and also neck pain due to an old injury. My neck pain literally melts away with regular workouts and sleep. As soon as I stop exercising or sleeping well it returns back in full force. "Physical training has some value" and without it I suffer and my entire family suffers.
I value my exercise time so I have to make it a priority and somehow squeeze it into my routine.  When do I do it?  I have my quiet times in the morning so that free time is taken! Then my busy day begins and is packed full with my family and responsibilities. For me the best time (and the worst time) is at the end of my exhausted day!  Most often at this time of day all I want to do is snuggle up on the couch in my pj's and hubby, turn on the television and grab my computer – but instead I have disciplined myself to spend 30 minutes, 3-4 times a week exercising.  It's rare but some days I'll exercise in the middle of the day.  If I can fit this in during the day it leaves my entire evening free to spend with my family and it gives me more energy to go about my daily activities.
When I fall off the bandwagon, there's no motivator like a sharp pain the neck to remind me that I need to exercise!
So I want to encourage you that if you suffer from fatigue, low energy, and aches and pains, and you think – "but there's just not enough time" – you must make exercise a priority – it has some value! It is not a waste of time – it is an investment into your life– your quality of life. Pray and ask God to help you.  Get moving at least 15 minutes three times a week.  And then live your life passionately for God – with energy!
Disclaimer: While exercise can do wonders for your mood I'm not suggesting that serious depression should be ignored or only treated with exercise.  If you believe that you are suffering from depression please see your doctor
for PCH treatment
or another form of care to treat your depression.