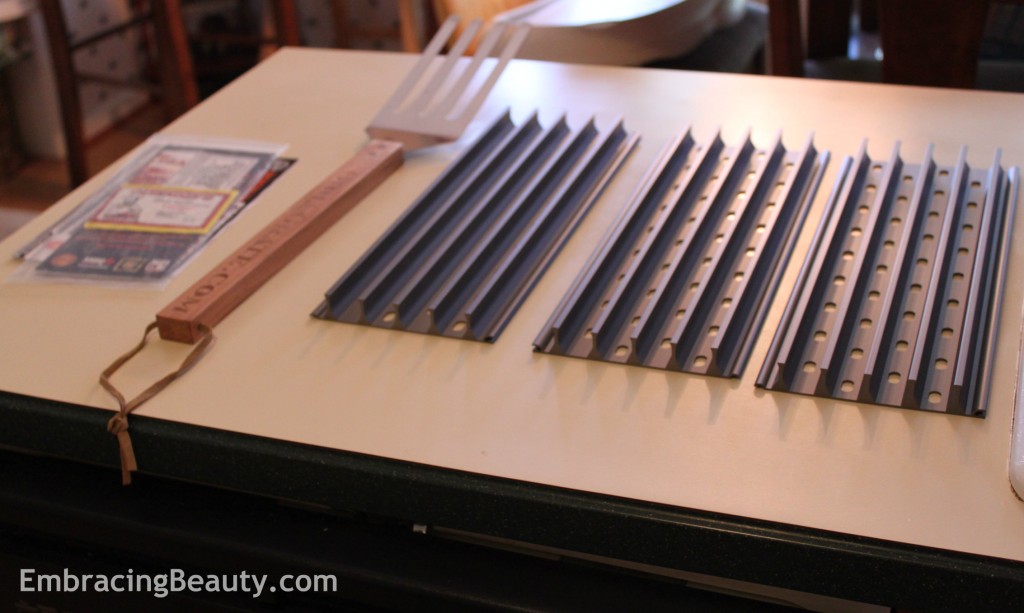 Ashley has once again got me writing a blog review and you guessed, it is once again related to grilling!  I got the opportunity to review a product that I can't stop talking about (No really, my friends are starting to make fun of me because I keep going on about it).  The product is called GrillGrates.  I have been wanting some of these ever since reading the rave reviews from Meathead on amazingribs.com which, as you may know by now, is my go-to resource for all things grilling.  In fact, this product is the very first item in his section on got-to-have grilling accessories where he refers to them as "…the best thing for grillers since salt and pepper".  I could really stop this review right here since Meathead's endorsement is worth a whole lot more than mine but, as I've previously mentioned, I can't stop talking about these things so I'll continue.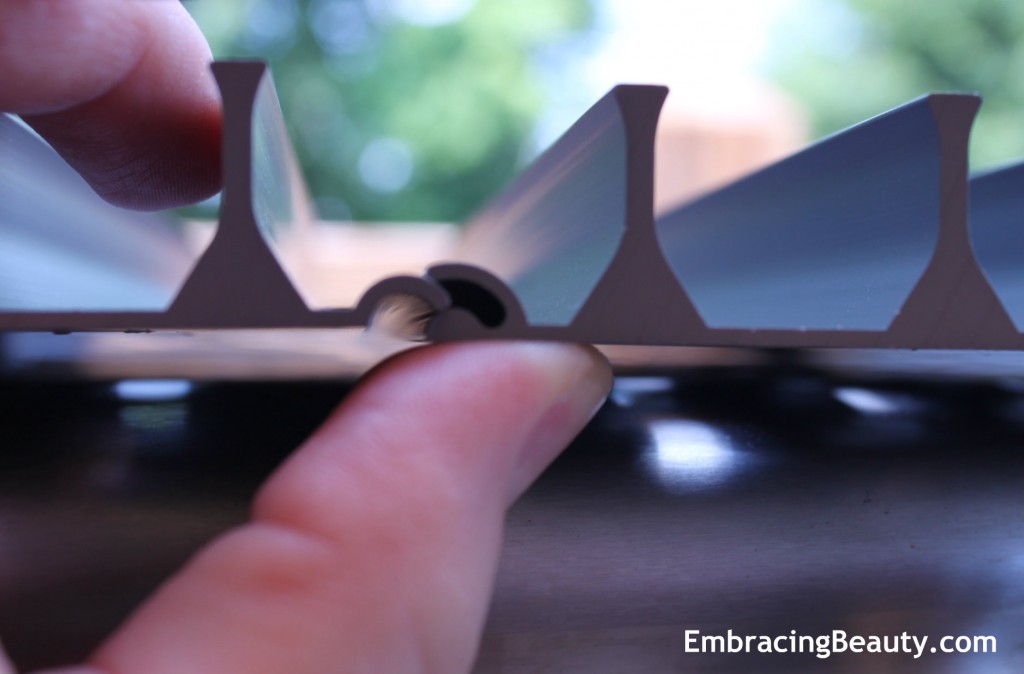 So what exactly are GrillGrates?  GrillGrates are sturdy, interlocking, aircraft grade aluminum panels designed to go on top of your existing grates to create a new grilling surface on any grill.  As the web site describes, the Grill Grates:
1. SEAR The Raised Rails deliver superior sear marks due to more surface area contact and better heat conductivity.
2. SIZZLE The Valleys capture juices and steam and sizzle for added flavor, moisture and juiciness.
3. RADIATE The added mass and shape radiates with heat for fast, even cooking.
4. PROTECT The Bottom protects against charring flare-ups and drying heat. Fats drain off and burn on the bottom of the GrillGrate not on the outside of the food.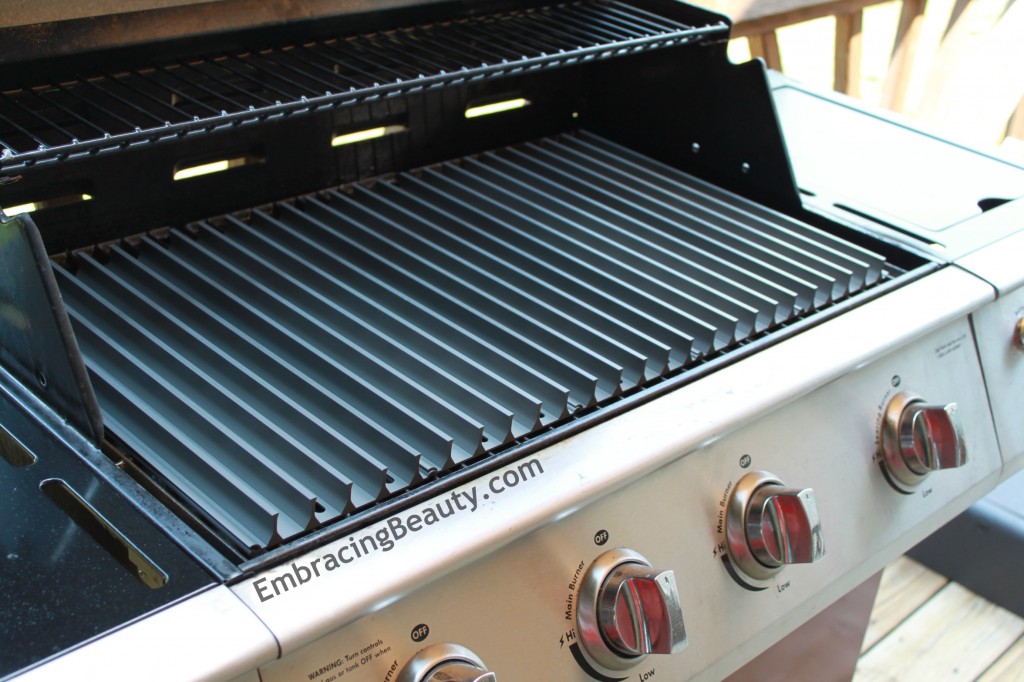 I first got to looking at these when I decided to grill hamburgers and hotdogs for guests we were having over for our daughter's first birthday party.  Previous experiences I have had with grilling large numbers (20+) of hamburgers have resulted in a whole lot of flames from grease flare-ups, hot spots, and mixed results on the burgers themselves, ranging from edible to charred hockey pucks.  So, needless to say, I was pretty nervous about it and wanted a solution.  I found the GrillGrates and had very high hopes for them based on all the good endorsements and the reviews focusing on the very things I had always struggled with in the past.  I was sold on the protection from flare-ups alone at this particular moment of party planning.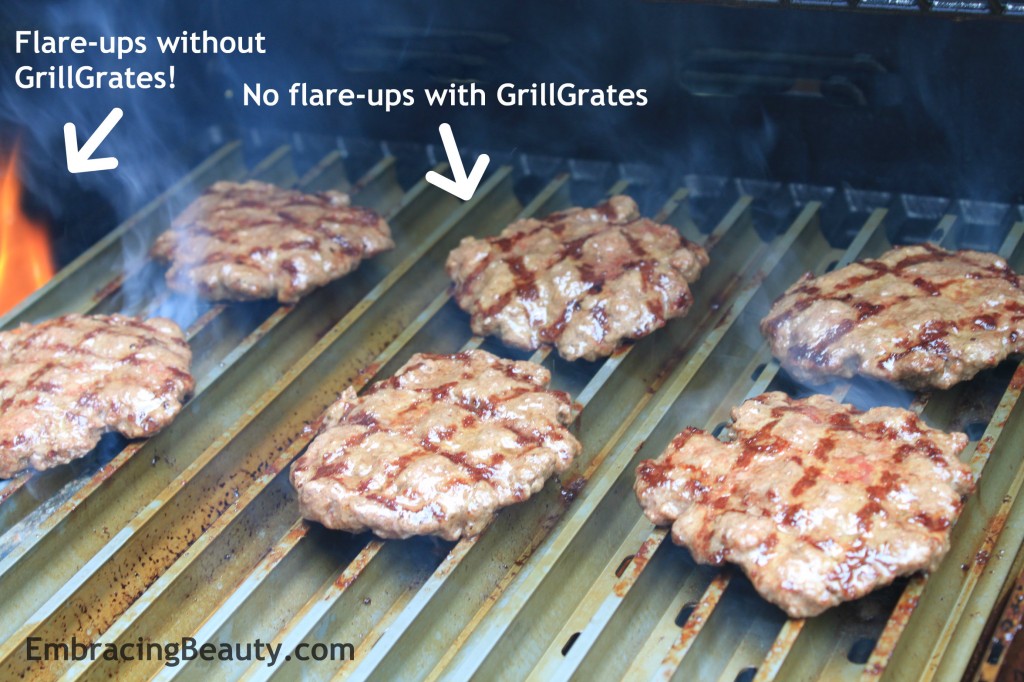 So, Ashley and I got in contact with the company and they got my GrillGrates shipped out to me just in time for the birthday party.  In fact, the party was the very first time I used them.  Nothing like experimenting with a new product on 20 guests!  Now I'm about to gush about these things so before going further let me just say that, yes, I did get three GrillGrate panels to review so perhaps I could have some bias and Ashley and I always disclose that information for that reason.  However, I will also say that I purchased two more panels so I could cover my whole grill.  So, yes, when I say I would buy these, I would and I did!  OK with that out of the way…Not only was I completely pleased with how these did on the 24 greasy burgers I cooked (with zero flare-ups, mind you), but so were all the men on the deck hanging out while I grilled.  You know how men swarm around the grill at these sort of things judging your every flip.  Ordinarily this would make me self-conscious being a typical, prideful male and not wanting to look like a fool like I usually do.  But I was grilling with the confidence of a pro with these things and I think I might have picked up some customers for GrillGrates just from among the spectators.  They were very impressive in their first outing to say the least.  At one point a guest watching saw me do a quarter turn on some burgers and said "You're just doing that to get the nice grill marks, aren't you?", and I sheepishly replied "Yes".  Usually I would be happy just to get a few burgers off before they are engulfed in flames and here I was showboating, putting perfect grill marks on 24 burgers like a movie star.  It was a good day.  Oh yeah, and my daughter had her first birthday too!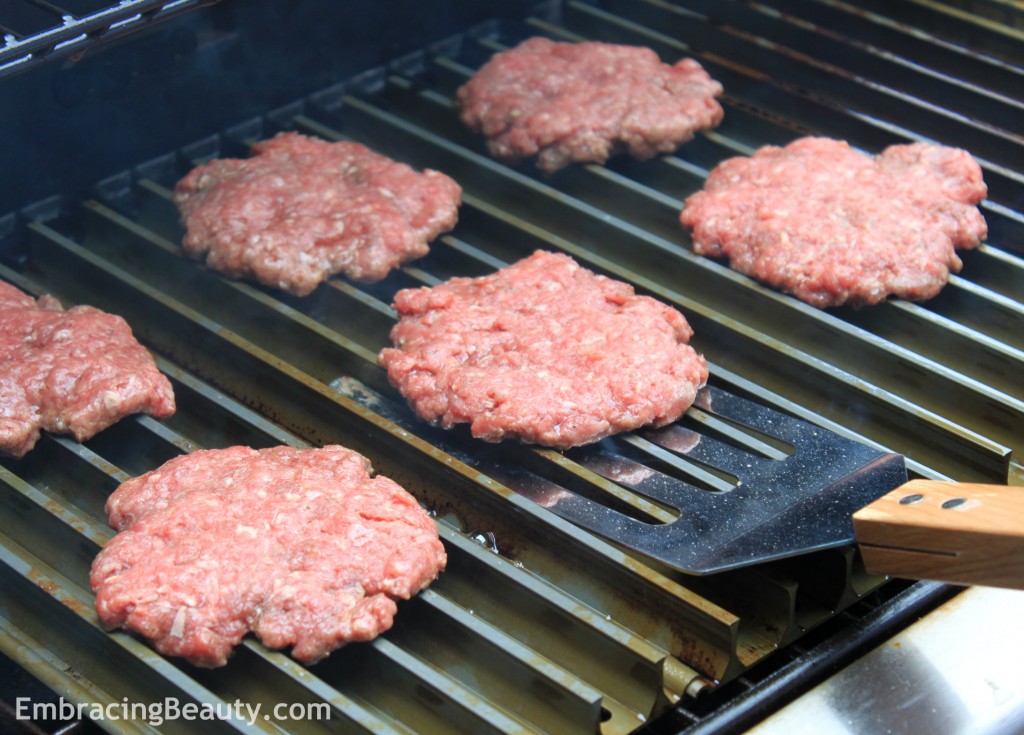 In the past couple weeks I have tried out my GrillGrates on a variety of other foods as well.  They were perfect on chicken breasts and delicate fish.  The grate tool that comes with the panels fits in the ridges so you can lift delicate foods up instead of scraping under them.  I challenged myself once again on the 4th of July with a cookout with a few friends and family members.  I decided to try steaks.  I had a variety of steaks that folks wanted cooked to differing levels of doneness.  I did 2 filets (one medium and one well done), 2 ribeyes cooked medium, and a New York strip cooked well done.  Again, this would have been panic time without the GrillGrates but I had some confidence built up after the birthday party success so I went for it and they once again didn't disappoint.  I did Meathead's reverse sear.  Previously, I would follow Meathead's directions and get to the sear part and have flare-up issues and char my steaks in that last step.  The GrillGrates seared the meat beautifully and all the flames got blocked out by the bottom of the panels so I had tremendous heat for the sear but no flare-ups.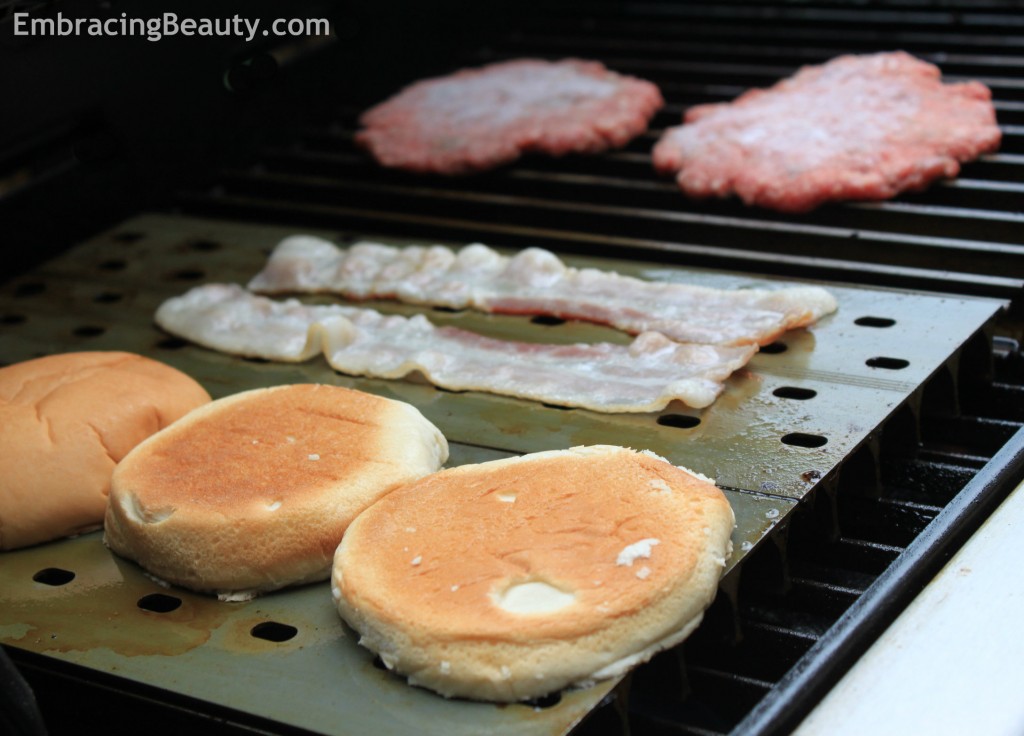 The most recent time I used them I followed Meathead's recommendation once again (can you tell I like this guy's web site!) to flip the GrillGrates upside down and used the flat surface as a griddle.  I flipped 2 panels over and made bacon on them while I cooked burgers on the other ones.  No worries about losing bacon through the grates, the bacon grease didn't flare-up, and didn't have to dirty another dish in the kitchen in order to have bacon burgers.  It worked like a charm.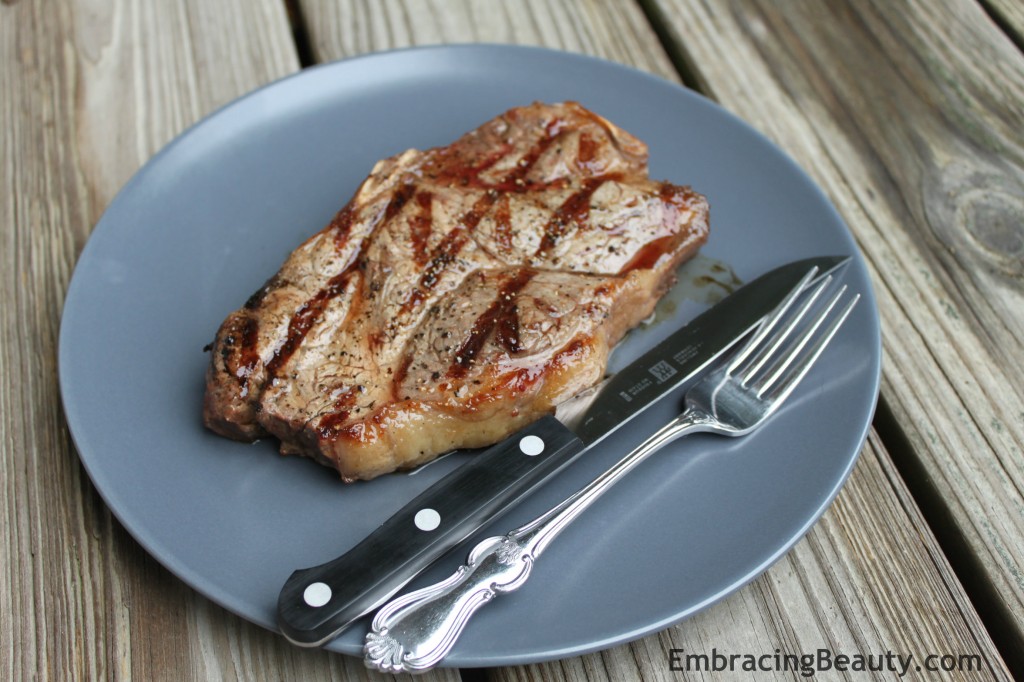 The only negative thing I ever saw said about the GrillGrates was a customer review on Amazon with regard to them being difficult to clean.  I'm not sure how this person was attempting to clean them that didn't work but I find them to be easier to clean than any grates I've ever owned.  They never rust.  They clean about 90% clean just by going over them with a grill brush or some wadded up foil after heating them up a bit and they cleaned up 100% clean with a steel wool pad in some water.  They do blacken a bit after use so maybe the reviewer was confusing a blackened look with being dirty.  They will change color but this is just normal from seasoning of the aluminum that only makes them better and it's not dirt.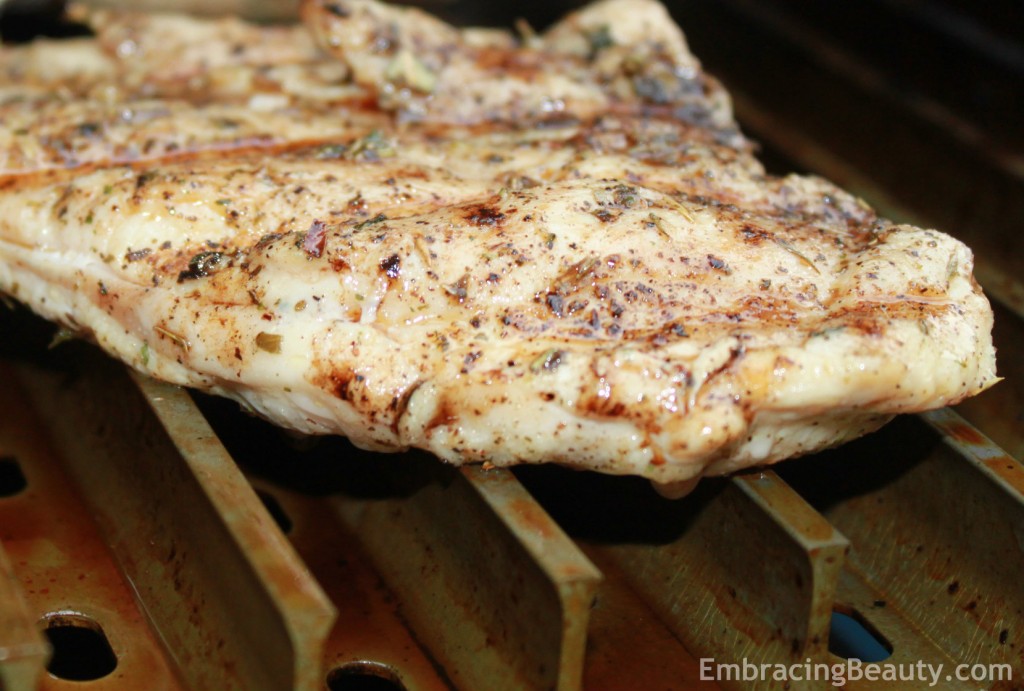 They come apart for cleaning very easily and go back together just as easily.  In fact, transferring them from grill to grill is as easy as lifting something up and putting it back down.  Take them with when you are using a public grill at a park or move them from your gas grill to your charcoal grill. If I ever buy a new grill, they are going straight on there.  I'm not even waiting for the grates that come with it to go bad.  I expect my GrillGrates will outlive multiple grills.
GrillGrates is an American company and the panels are manufactured right here in the United States.  The panels are 5.25" wide and the standard length is 13.75" long.  They offer 4 other lengths and also have pieces cut to cover grills that are round instead of rectangular.  While they are designed to go on top of your existing grates, they also can be custom fit to completely replace your existing grates.  I would recommend calling them first to make sure you measure correctly.  They are a friendly company and will enjoy talking with you about that or any other questions you might have (877-380-2527) and they are also very responsive to emails info@grillgrate.com.

When I first discovered amazingribs.com and started to learn some things from a great teacher I really rediscovered a passion for grilling.  I got excited about it anew.  I had a similar experience when I got these GrillGrates.  Even following Meathead's tips I would still have problems with flare-ups on my gas grill every time I tried to sear something.  He had good tips and techniques and wisely suggested moving meat to a place that doesn't have a flare-up but sometimes my whole grill would be a flare-up!  So finding these GrillGrates and finding that they worked as advertised has really got me excited about grilling once again.  These GrillGrates would be a wonderful tool for any level of griller.  Meathead has them on almost every grill he has and several awards have been won by professionals using the GrillGrates.  But these are also perfect for beginners.  They eliminate a lot of the issues that inexperienced grillers struggle with and that may have turned people off of grilling altogether.  I can't recommend this product more confidently or enthusiastically.  They are also a wonderful, unique gift idea for anyone who grills or would like to start grilling.
Disclosure: We received a GrillGrate package to facilitate this review but that in no way influenced our opinions.