This post contains affiliate links.
I have a love/hate relationship with my ongoing desire for sleep. For those who don't know, I'm narcoleptic. I can't even vaguely remember what it's like to not be tired; I just have varying degrees of sleepiness. They range from "man, I could sure use a three hour nap right now" feelings to "I haven't slept in three straight days and I can't hold my eyelids open" feelings. Some days I think jokes about my sleepiness are funny and other times downright cruel. Just ask my husband. Sorry Sweetie, for all those times I have snapped at you undeservedly. 🙂 Today, I'm feeling like sleepiness can be a humorous thing.
Here is my novelty gift list for people who love sleep.  My non-novelty gifts would include my favorite nap blanket,  fluffy pillows, soft sheets, and my dream – a babysitter who will wake your kids up and take them someplace so you can sleep in.  Sigh.  Anyway, here are my 15 gifts for people who love sleep.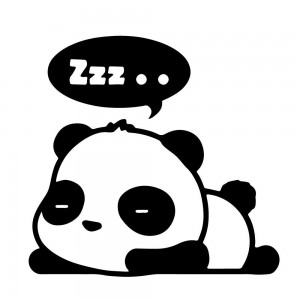 1. Sleeping Panda decal for laptops, windows, etc. – $6.49 Amazon.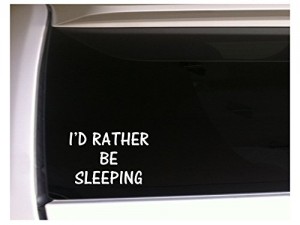 2. When you need to tell the world exactly how you feel.  I'd Rather Be Sleeping window cling – $3.99 Amazon.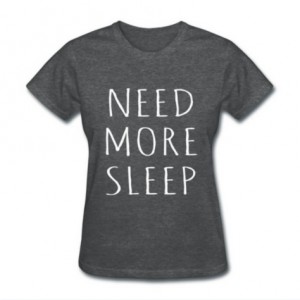 3. A shirt I could wear everyday.  Need More Sleep Tee – $18.90 Amazon.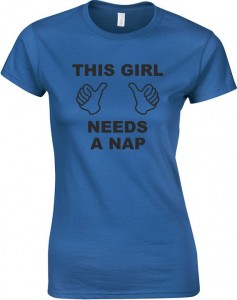 4. Or this one.  This Girl Needs a Nap Tee – $15.74 Amazon.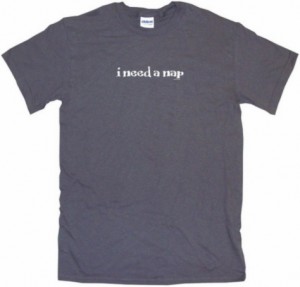 5. Here's a guy's version.  I Need a Nap Shirt – $14.00 Amazon.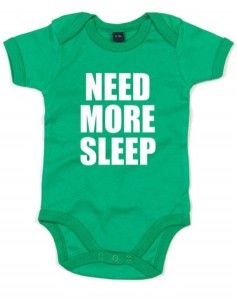 6. Can't leave the babies out.  Need More Sleep baby romper – $14.50 Amazon.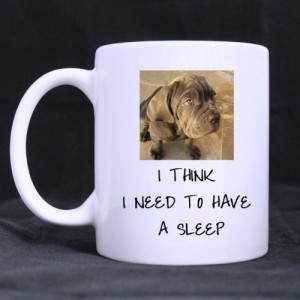 7. Love this mug! I Think I Need to Have A Sleep – $14.99 Amazon.  One of my favorites is one that my friend bought me in college that says, "My tired and I want a cookie." 🙂
8. This is a cute one too!  Let's Sleep mug – $15.89 Amazon.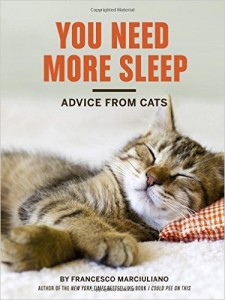 9. You Need More Sleep – Advice From Cats book.  So much adorableness! – $7.94 Amazon.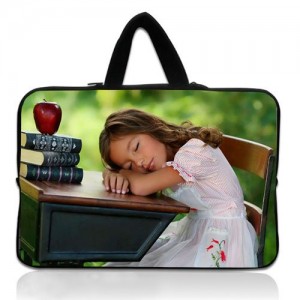 10.  The picture says it all.  Sleeping Girl laptop case – $21 Amazon.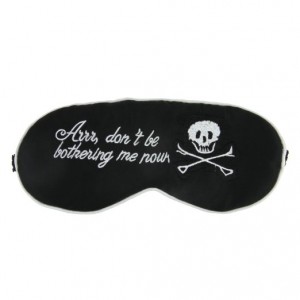 11. Perfect for a little shut eye.  Pirate Sleep Mask – $12.18 Amazon.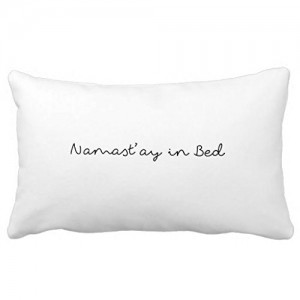 12. Ha! Namast'ay in Bed pillow – $8.89 Amazon.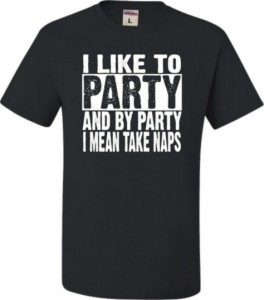 13. Yup! I Like to Party tee – $18.00 Amazon.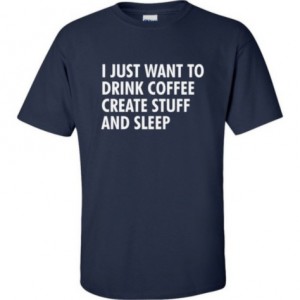 14. One more t-shirt for good measure! Drink Coffee, Create, & Sleep tee. – $14.99 Amazon.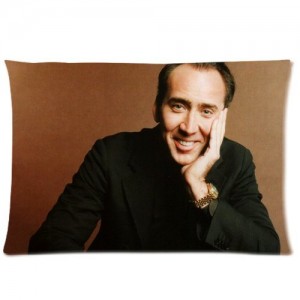 15. Okay, this last one is a little off topic but when I stumbled upon it I thought it was too fun not to include.  I'm thinking this would make a great white elephant gift for Christmas!  Nicolas Cage Pillowcase $10.14 Amazon.