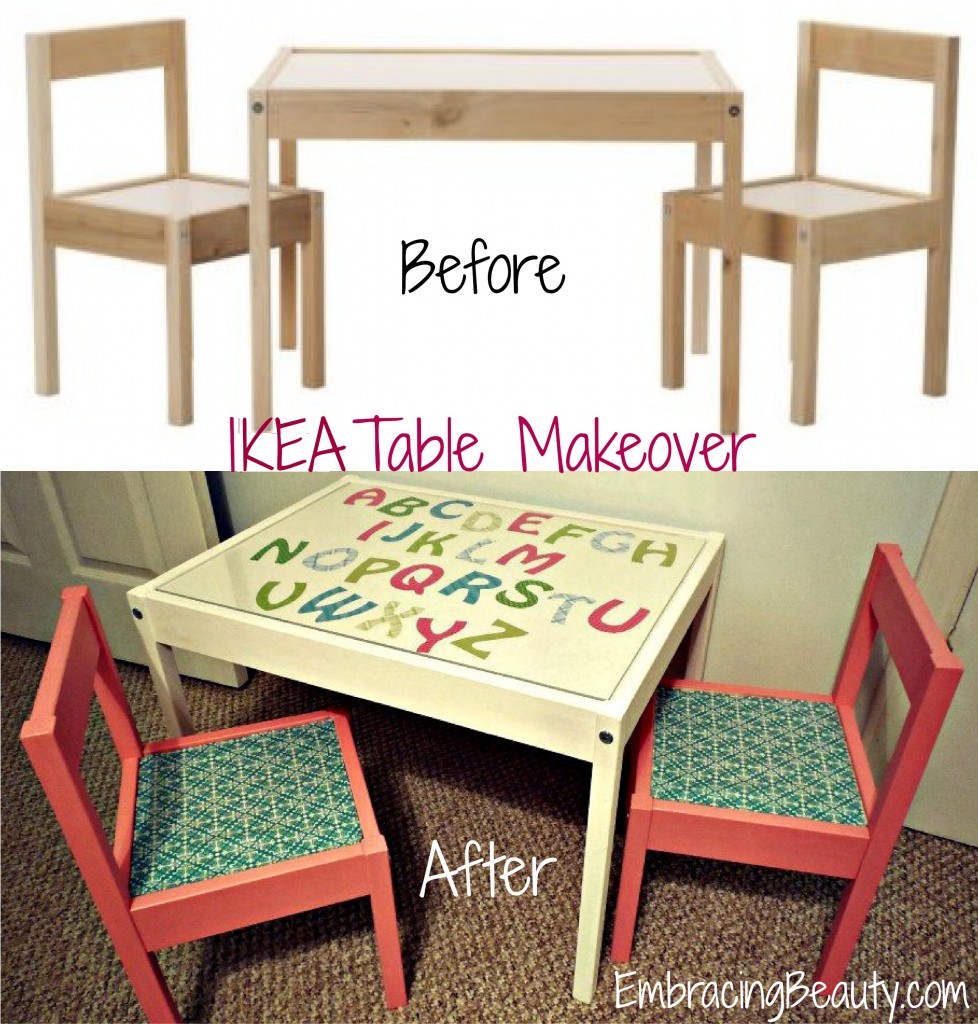 If you have small kids at home, you probably have a small table and chairs set…or two.  If you happen to live near an IKEA chances are that you got your set from there for around $20.  IKEA's furniture is inexpensive and generally pretty plain looking which makes it perfect for DIYers who like to personalize things.  If you're looking to customize your table and chairs set from IKEA I have an idea for you!
This IKEA table makeover features IKEA's LÄTT which sells for $19.99 but you could apply this idea to any table and chair set that you have.
My friend, Abby, bought the LÄTT table and chair set from Ikea for her 16 month old daughter.  As you can tell from the before pictures, the LÄTT table gets the job done but it's somewhat boring. So Abby and her husband transformed it into something that makes you say, "Wow, I want to do that!"
Abby gave us the insight on her table transformation:
I painted it, added die cut letters, and laid a sheet of cut plexiglass on top of the table. Very easy!
The plexiglass is easy to clean and it's removable so she can change the arrangement of letter or place art underneath it in the future.
Thanks Abby for sharing your terrific vision of the LÄTT table – I'm predicting a run to IKEA in the future!