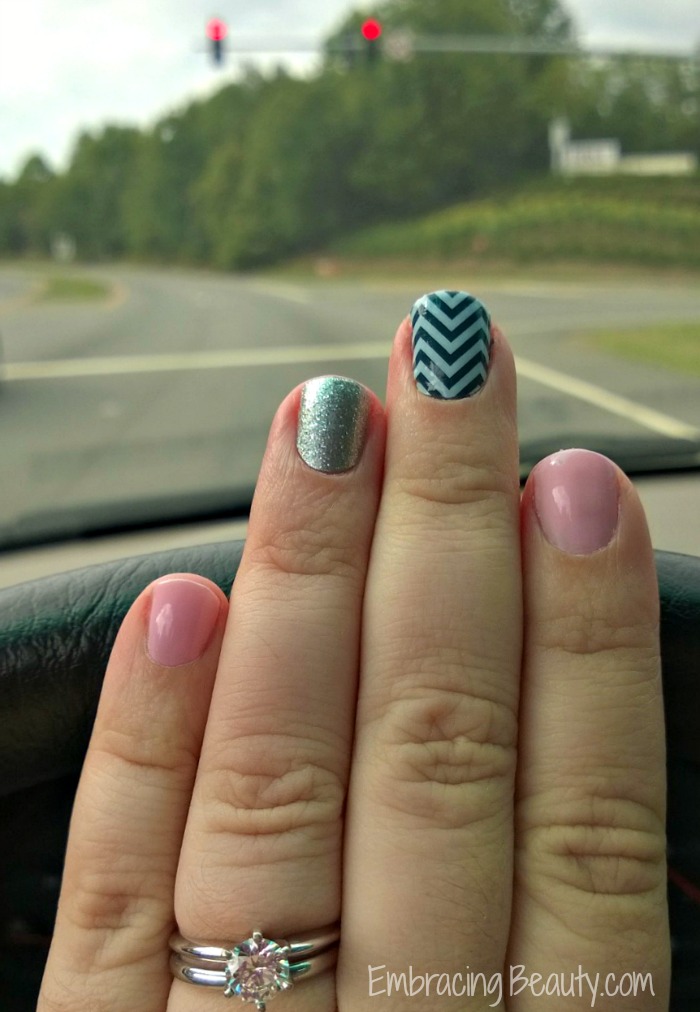 Happy Tuesday!  I hope your weekend was as enjoyable as mine was.  I had this post planned to be a #ManiMonday post but yesterday but my day didn't quite go as planned.  I tried to put my son to sleep unswaddled for the first time and he was having none of it.  That threw him off his schedule and I said goodbye to  my "Mommy time."  Such is life!
Being in the summer sun has me craving pretty toes and fingernails!  Do you get that way too?
This manicure features Dazzle Dry's polish and Jamberry's nail wraps.  I think they make a great summer combo.  This is one of my favorite manicures I've had in a long time!
Outside of the Dazzle Dry's five minute dry time and the trimming of the Jamberry wraps it was a pretty fast and painless process.
Have you picked up any of the Jamberry summer colors yet?  What do you think of this manicure, is it a technique you would try at home?  If you recreate this look, tag me on Instagram, Twitter, or Pinterest. I'd love to see your take on it!
Disclosure: Affiliate links appear in this post. When you purchase through an affiliate link, you help support this site (or my friend's Jamberry business that I make no profit from).