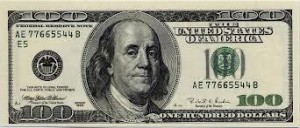 During the month of August Blurb is offering $100 for each affiliate that you refer to them!  That is good money!  Their normal referral rate is $10 per referral and this $100 bonus is only good through the month of August.  This is a great opportunity for you to make money with referrals!
Never heard of Blurb?  I've been a fan for a few months but here's how they describe themselves:
Blurb enables anyone to design, publish, share, and sell their own bookstore-quality books. Blurb books feature professional printing, top-notch binding, and a range of creative customization options that customers use to make all kinds of beautiful books, from wedding books and cookbooks to baby books, travel books, portfolios, and more. Ranked 47th overall on Inc. 500's list of the fastest-growing privately held companies, Blurb created and shipped more than 1.8 million books in 2011 alone.
Our affiliate program offers the opportunity to earn generous commissions by promoting Blurb's book-design and publishing platform. Good Blurb Affiliate Program candidates include photography, gift, travel, mommy, family, education, scrapbooking, cooking, wedding, and creative professionals' sites as well as their related blogs.
Sign up to be a Blurb affiliate now!
After you have been approved grab your affiliate link and start inviting your blogger friends as well.
When your friends are approved for the Blurb affiliate program you will get $100 for each one!!! EACH one!
All you have to do is go into your Share A Sale Account and click on Blurb. Your link to share will be unter the two tier tab.  Enjoy!
Oh and I almost forgot!  Blurb offers a bonus, free Blurb book to all affiliates.  It's their way to welcome you into the program and give you some one on one experience with their product…which is amazing!  I bought one myself before I knew they even had an affiliate program.