Because our January Photo a Day Challenge was so much fun I decided to host a February Photo a Day Challenge!
Did you play along with us last month?  If you're a regular photo-a-day'er or if this is your first challenge we welcome you to come and join us!  This is all for fun so if you skip a day or two you can make them up later or just forget about them.  No pressure!  This is just a fun way to slow down and focus on the beauty in life.  Every day moments in life are beautiful!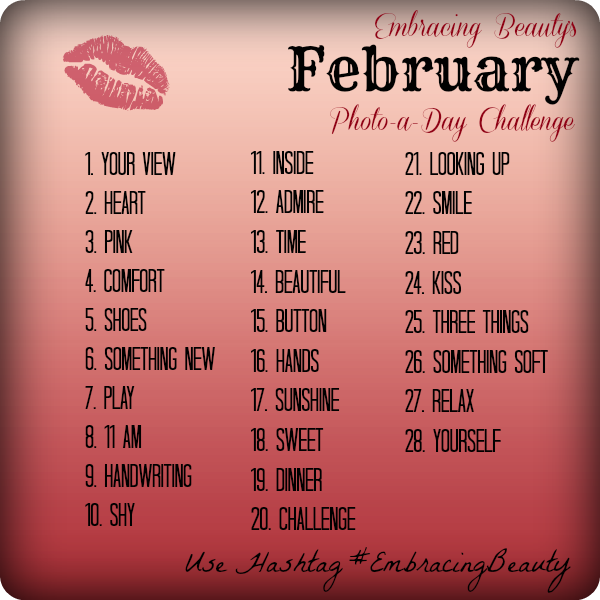 It has been a joy to see all of your fun pictures and to get to know some of you better!  I can't wait to get started looking at this month's pictures.
How to participate:
All it takes to join in is to simply take a photo and post it on a social media site with the hashtag #EmbracingBeauty.  I'm using Instagram and sometimes I'll post them on Twitter and Facebook too.  When you tag your photos with the #EmbracingBeauty hashtag they'll join the list of photos under the #EmbracingBeauty hashtag.  If you click on the "#EmbracingBeauty" it will pull up everyone's photos who are playing along.  You can see all the fun photo ideas other Embracing Beauty readers are sharing.  What fun!!
Who's ready to join me?