I've been a little behind on posting my photo a day photos but I'm here to catch up!  I've been posting them on Twitter and Instagram but just not my blog.  Without further ado…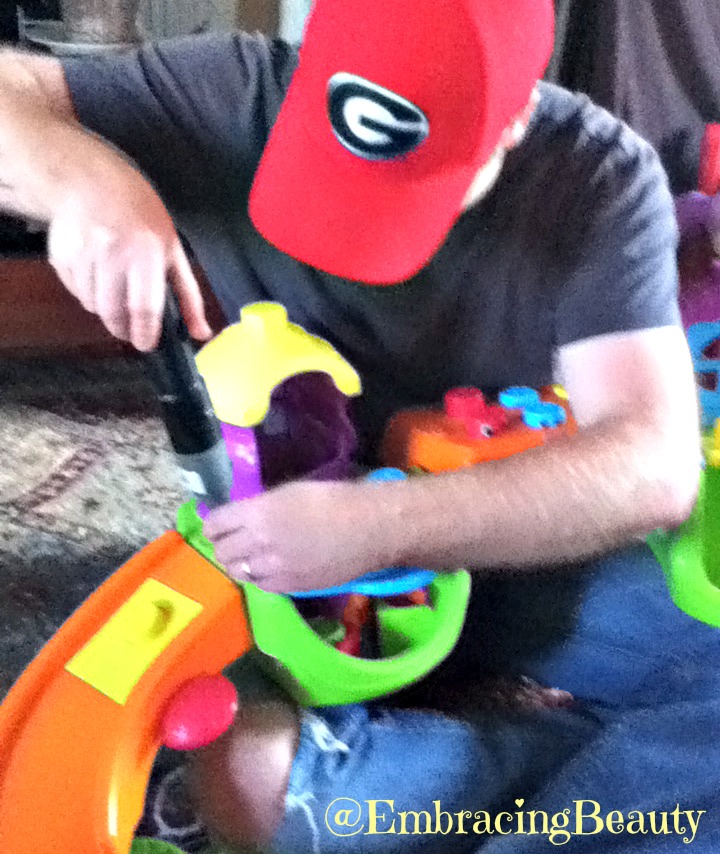 Day 6 – Toys This is a picture of my husband breaking down and removing the batteries from an old toy so that we could make room for new Christmas toys.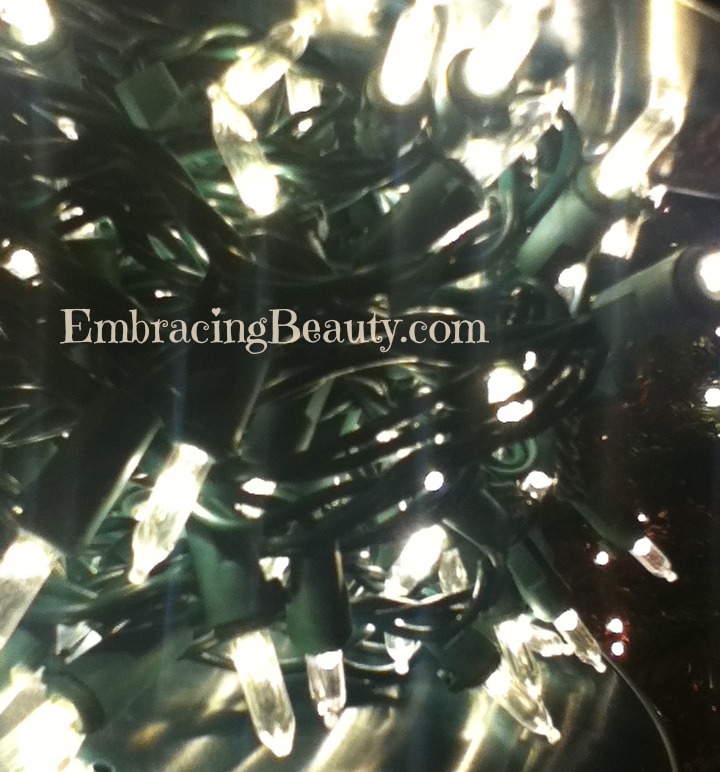 Day 7 – Bright This is a strand of VERY bright LED lights.  I'm not a fan.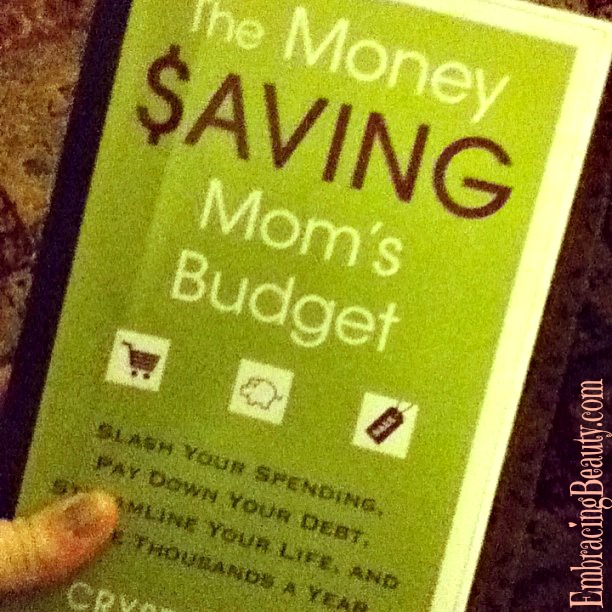 Day 8 – Good Book This is a picture of one of the latest drafts of Crystal Paine's book, The Money Saving Mom's Budget, that she sent me before it was published.  It's a great book and I would recommend it to anyone looking for practical ways to save money!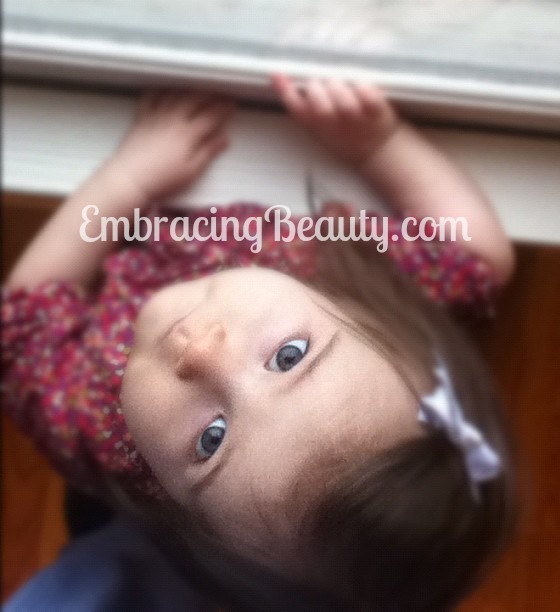 Day 9 – A Beautiful Sight This is my little sweetheart and I think she's beautiful!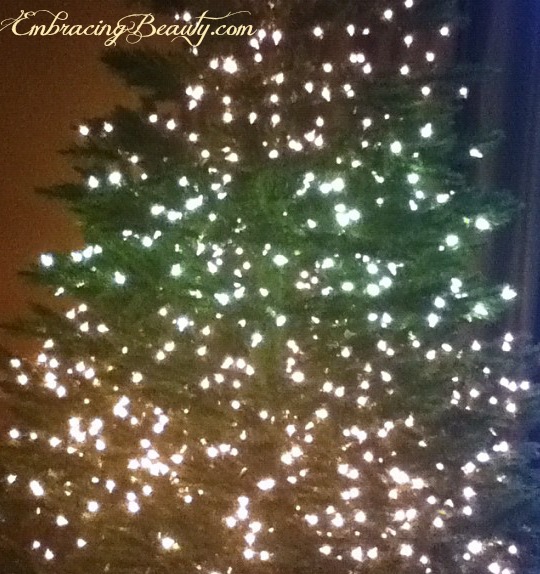 Day 10 – Christmas Tree This is the sad picture of my Christmas tree with LED lights in the middle of it.  One of our strands of lights bit the dust this year and apparently very few people still sell regular old glass light bulbs.  These plastic bulbs are dull looking up close while being blindingly bright and many are sharp to the touch.  I am very disappointed.  Oh, and to make things worse, our very bottom strand of lights just died tonight too so now we'll have to buy more LED lights unless we buy the old fashioned lights online and those won't arrive until after Christmas.  I can't decide what to do.  Remove all the lights and put them back on more sparingly, buy a large LED strand, buy old lights online and pay an outrageous amount for quick shipping, or buy several 2 feet strands of the old lights for $5 a box at the only place we've found them at in town.  Decisions, decisions!
Day 11 – Something Yummy
This is amazing!  It tastes so much better than my poor pictures shows.  This is a Moravian Sugar Cake which I was recently introduced to.  It's ridiculously good!  If I find a recipes for it I'll be sure to share it with you.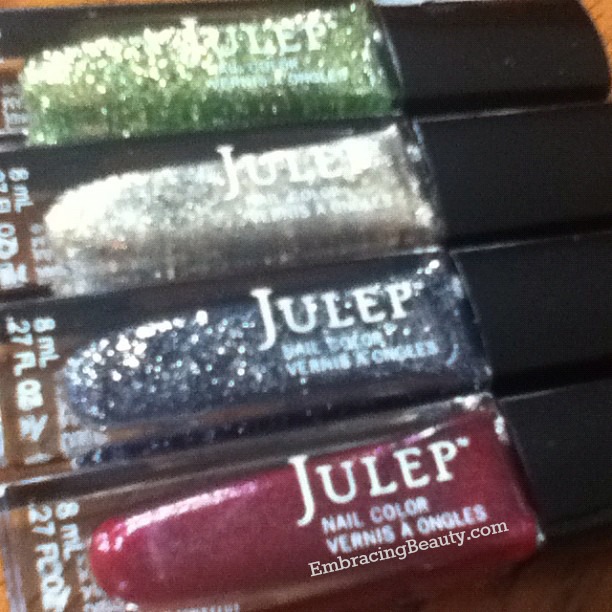 Day 12 – Sparkle
This sparkly bundle of nail polish is from Julep.  I've enjoyed just about every bottle I've got from them but their glitter is out of this world.  It brings out the child in me for sure!!! They have full coverage glitter, medium coverage and get this, glitter with different size sparkles!  Yea, I'm hooked.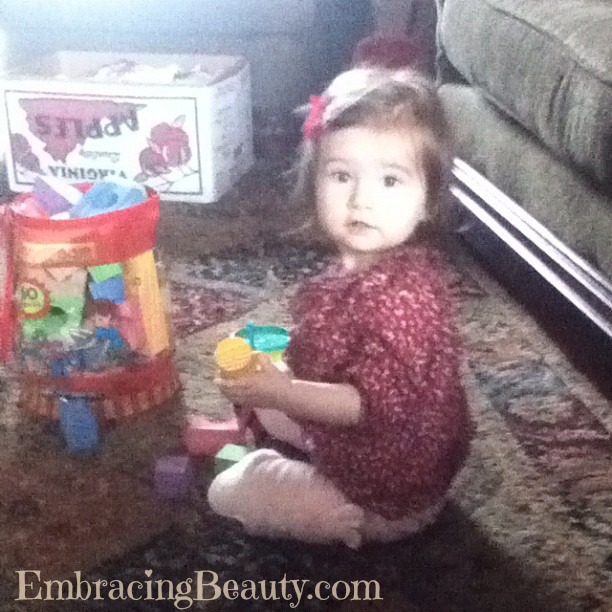 Day 13 – Someone I Love 
Of course I was going to take a picture of my family!  It was between my daughter and my husband and my daughter was the only one home at the moment.  If you're reading this, I love you too, Michael!!
In case you haven't heard what all this Photo a Day talk is about, you can go here to December Photo a Day for all the information.  The basic gist is that everyday throughout the month of December we're given a specific theme to take a picture of.  I'll be taking a picture with Instagram and I'll share my picture here on my blog.  I also have a linky attached to the main post so you can link up your photo of the day that you've published on your blog.  Plus, if you want to participate but don't have a blog you can use the hashtag #EmbracingDecember to share on Twitter or Instagram!  I hope you'll join us!