I participated in an Influencer Activation Program on behalf of Influence Central for Dove Advanced Care Deodorant. I received a promotional item to facilitate my review. #Sponsored #MC #SleevelessSummerSweeps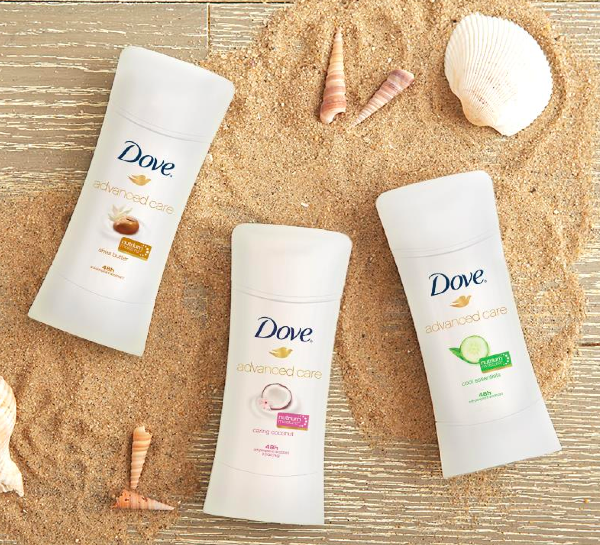 Let's see a raise of hands…how many of you moms of young kids occasionally skip taking a shower some days?  It's not that you WANT to but you do.  Oh good, I'm not alone!  Dove has some good news to share with us.  Those of you who are totally on top of things all the time and are rolling your eyes at me right now you can continue reading if you want or you can click away.  It's okay,  this deodorant will still work great for you while you're running around being awesome but if you have other things that you need to do now I understand.
Dove Advanced Care Deodorant with NutriumMoisture helps keeps you dry and odor-free for a long-lasting 48 hours!
48 hours! Yea, it's okay to do a little happy dance, it's allowed!  Just don't raise your smelly arms up too high until you try this deodorant. : )
Dove Advanced Care Deodorant is clinically proven to reduce irritation from shaving and provides softer, smoother skin in just three days.  What more could you ask for?  A lovely scent?  Oh yea, it has that too.  You can choose from their three available scents.
But….there's more!
Dove is challenging women across the U.S. to ditch their sleeves for a chance to win a trip to New York City Fashion week and a VIP styling session with A-List Hollywood stylist, Erin Walsh! Woot Woot!!
Click here to participate in The Sleeveless Summer Challenge for your chance to win!
Have you tried Dove's Advanced Care Deodorant?  I'm excited to be trying it.  I'll be back here in a few weeks to tell you what I think of it.