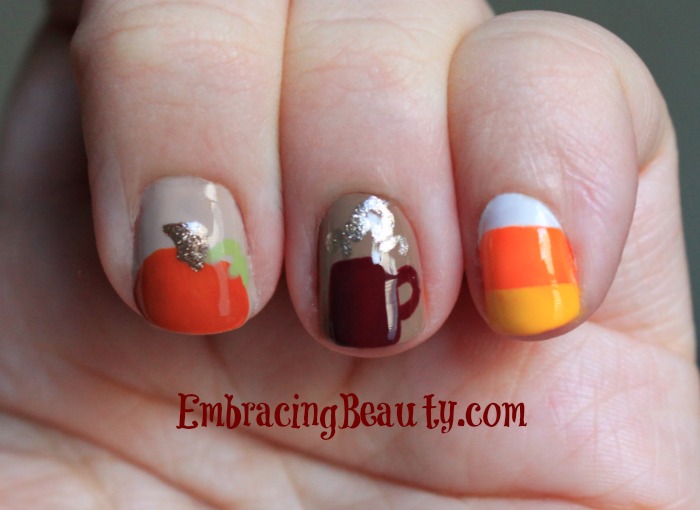 These nail designs are perfect to welcome in fall.  A pretty pumpkin, a warm cup of joe (or apple cider!), and a sweet candy corn.  Choosing what colors I was going to use took me longer than the actual nail designs did.  I'm pretty sure that anyone with basic nail painting abilities and a tooth pick can pull this off.
It's hard to believe that it's been a year since I posted my first nail art design.  First, there was the Halloween Nail Fail post and the next week I posted even more Halloween Nail Art.
What are your favorite fall hues?