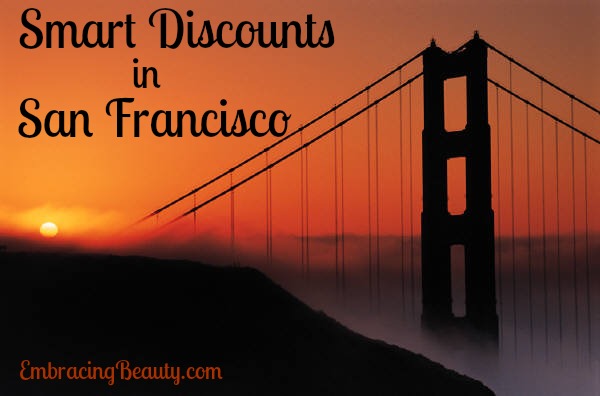 San Francisco is known the world-over for a unique artistic energy, along with iconic sights like the Golden Gate Bridge and cable cars. It's not surprising that planning a visit here leaves you with a host of day trip ideas and potentially, a huge bill on your credit card. So it makes sense to check out what discounts are available online and grab yourself a few bargains before you've even set off.
A City Pass will almost certainly come in handy for a few days or weeks here, not only for your culture fix at the famous De Young Museum and San Francisco Museum of Modern Art, but with family favorites like the Aquarium of the Bay. Pre-bought online passes will also get you discounts on cruise tours and you can get around for free on the city cable cars.
There are a whole range of coupons you can buy to other attractions like Ripley's Believe it or Not and the Winchester Mystery House. Activities like roller-blading or cycling along the waterfront are great for group visits and cost a lot less if you check your rental options online first.
Eating out in San Francisco is not to be missed and a bit of prior research can save you money on classic American dining, as well as world cuisine in Chinatown and along the Wharf. You can even raise the bar a little and go for a dinner cruise with half-price coupons available on the web. Retail therapy will be much more satisfying with online discounts for everything from sportswear to designer jewelry.
Couponing is becoming a valuable tool in the search for more affordable holidays, and if you're opting out of restrictive package deals this might be a sound alternative to get the low prices with a bit more flexibility.
Find out more about tickets for the De Young Museum and other attractions before you leave and you'll enjoy a break that's both action-packed and cost-effective.
This was a guest post from Sabrina H.  Please contact us if you're interested in writing a post for us about the best ways to save in your area.