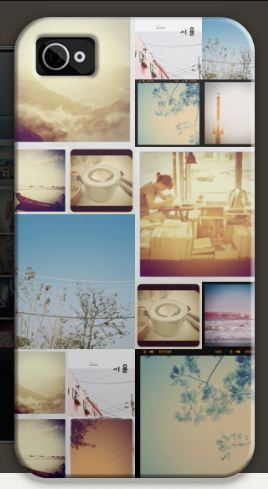 Instagram fans, you are going to LOVE me for sharing this little bit of awesomeness with you!  Seriously. Love & Awesomeness!
If you love 
Instagram
 like I do (who doesn't, really?), you'll be beyond thrilled to know that you can now take your best photos from your Instagram feed and get them printed on a totally customized iPhone case.  That has got to be
the best
iPhone case!
I'm not paid in any way to share this and I don't have a relationship with the Casetagram company at all.  I wish I did but as of now I don't.  I'm just sharing this iPhone case of awesomeness because I think you'll love it!
Casetagram, is a service that lets you print those beautifully filtered photos onto a hard-shell plastic, durable case that snaps onto any iPhone 4 or 4S. You simply log into your Instagram account (through the Casetagram website), select one of their different design templates and then pick and choose which photos you want to proudly display.
Oh, and  
Casetagram
 c
ases are only $34.99!  Plus, Black Friday Special: $10 OFF Entire Purchase! Use the offer code 'BLACKFRIDAY'. Expires Nov 25, 2012 @ 11:59pm EST. 
If you want to see a little more of my personal life, feel free to follow me on
Instagram
.  There won't be a lot on there about my blog but I promise you'll see a lot of cute toddler pictures!