Back to school season is here, whether we like it or not!  I'm sure I'm not the only one who has mixed emotions about school starting but it's happening. What are some of the things you do to prepare your kids to go back to school?  A big shopping trip, one last weekend of vacation fun, or maybe a quick refresh of last year's studies?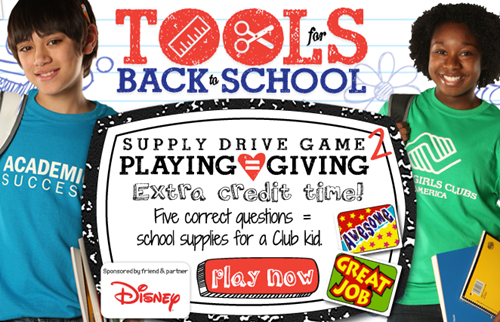 Boys and Girls Club of America and Disney have partnered to launch the Tools for Back to School initiative.  This initiative features a pop-quiz style game, where supplies are donated to BGCA for correct answers. It's fun, easy, and it only takes a few minutes!  Plus, it will help prepare several kids with the supplies they need to start school.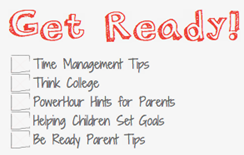 Boys and Girls Club of America also has a few tips to help your kids have a great start to their new school year.  There are tip sheets and educational content for parents to take advantage of. Go to BGCA.org to check them out.  Simply visit their site, click "Get Ready" on the sidebar to begin browsing the free info.
BGCA has also partnered with JCPenney – and in August you can join JCP Cares and round up your purchase at the register to benefit BGCA.  Visit JCPenny.com to find out how to 'round up' if you visit JCP during August!
Do you know if you have a BGCA in your area?  If you do, what have they done locally in your community?
"I wrote this review while participating in a blog tour by Mom Central Consulting on behalf of Boys and Girls Club. I received a promotional item to thank me for taking the time to participate."