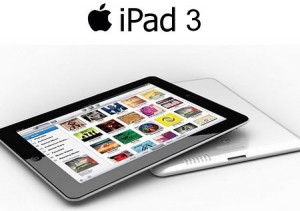 Brand new iPad Giveaway!
I am overflowing with excitement!  When you sign up for Unsubscriber for Gmail you'll be entered to win a new iPad!  If you've been wanting a revolutionary new iPad for your very own, now's your chance.  Just sign up for Unsubscriber for Gmail to enter.  If you don't have a Gmail account already I highly recommend it.  It's incredibly functional!  They'll announce the winner on August 1st. While you wait for the big announcement, you'll get to enjoy the benefits of Unsubscriber.  It boasts of being the simplest way to stop emails you don't want.  I've been playing around with it for a while this morning and I couldn't be happier!  Sign up for Unsubscriber today!
I can't tell you which I'm more excited about, a chance to win a new iPad or a way to clear out my very full inbox!