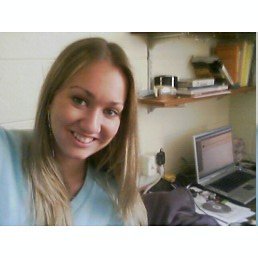 This is me when I was in school at Appalachian Bible College.
I've been frugal ever since I started spending my own money but it wasn't until college that I learned the joy of finding bargains. I figured out that when you buy things at a lower price you can afford to buy more things!  I learned where the bargain sections were at each store and what day of the week each store lowered their prices.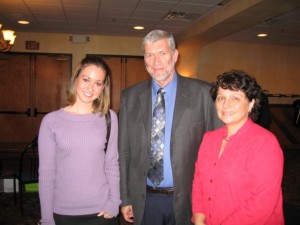 This is me with Ken & Mally Ham a few months after graduation.
Not long after college I found myself working a full time desk job, a full-time job at a local radio station, and a part-time job selling Mary Kay, still struggling to have enough money to eat. I often went days without food but I was too busy working to really notice. I used my toothpaste sparingly because I knew when it was gone that I didn't have money to replace it.
A co-worker and dear friend paid for my lunch one day and gave me instruction on how to save money. She bought me a bottle of vitamins, a large bag of beans and a large bag of rice. I'll never forget how grateful I was! She taught me how to cook them and freeze them in individual portions. She explained to me how with coupons and a sale I could get free and cheap things I needed like toilet paper and shampoo from drug stores. Not long after that I met the man who would soon be my husband. We fell in love and were married in a matter of months and I no longer had to worry about money for food. Because someone cared enough to give me their time, food, and compassion I will never be the same! I want to pass my knowledge on to others and do all I can to help them avoid difficult financial times.
If you're frugal what made you become that way?  I would love to hear your story!