This is a smoking hot deal!  If you're looking to spoil your Mom for Mother's Day this is one *HOT* deal you definitely won't want to miss!   Currently, Amazon has this silver KitchenAid Professional 600 Series 6-Quart Stand Mixer priced at just $259.99 (reg. $499.99) + FREE shipping.  Luckily, this is a beautiful color that will match any kitchen decor!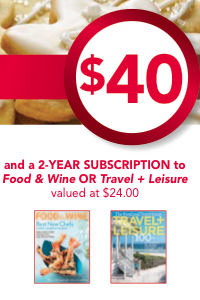 To make this deal even sweeter, you can also submit for the $40 mail-in rebate + FREE subscription to either Travel + Leisure or Food & Win Magazine found here when purchased by March 24th, 2012! However, if you would rather not receive the magazine subscription, you can choose to request a $24 refund! Refund requests must be postmarked by 4/24/12.

That means your final cost for this amazing KitchenAid mixer will be as low as ONLY $195.99 shipped to your door after all discounts and possible rebate options.  That's one crazy *HOT* bargain, especially considering these big 6 quart mixers retail for $499.99!
**Please note that the fine print on the rebate states that purchases must be made at an authorized Kitchenaid retailer. I have called the 1-888-474-2457 Customer Service number and did receive confirmation that Amazon is considered an authorized Kitchenaid retailer as long as you are not bidding on a specific item.
Alternatively, go here if you're looking for a hot deal on a KitchenAid Artisan 5-quart stand mixer!
Follow me on Facebook to stay up to date on the hottest deals around.