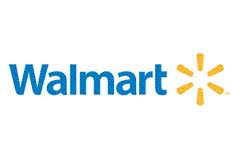 Here are the best Walmart deals for the week of October 5 – October 12, 2011.  Please note that pricing will vary from store to store. Don't forget that Walmart will match other stores sale prices!  See Walmart's coupon policy for more information.
If you want your Walmart to start doubling coupons sign this Walmart Double Coupon Policy Petition.
Finesse Shampoo, Conditioner, & Styling Products – $2.57
Use the $1.00 off Finesse Coupon from the September 2011 All You Magazine
And submit for the $2.00 Mail In Rebate from the 5/8 SmartSource insert
Or use the Printable Mail In Rebate
Pay $1.57, then submit for the $2.00  Rebate
Free, plus a $0.43 Money Maker!
Scrubbing Bubbles One Step Toilet Bowl Cleaner – $3.97, On Sale through 10/8
Use $4.00/1 Scrubbing Bubbles Step Cleaning Kit from 9/11 SmartSource insert
Free, plus a $0.03 Money Maker!
Gerber Graduates Ravioli – $1.28
Use $1/1 – Gerber Graduates Lil Entrées Selections
$0.28 after coupon!!! *stock up price*

Brillo Estracell Sponge Product (2 ct) – $0.96
Buy 2 and use $1/2 coupon from the 9/25 RedPlum insert
$0.46 each after coupon
Shout Wipes (Travel Size) – $0.97
Use $0.55/1 coupon from the 9/25 SmartSource insert
$0.42 after coupon
Revlon Nail Clippers – $1.42
Use $1/1 coupon from the 9/25 SmartSource insert
$0.42 after coupon
Friskies Crispies Cat Treats – $1.42
Use $1/1 coupon from the 8/21 SmartSource insert
$0.42 after coupon
Libby's Whole Kernel Sweet Corn, 15.25 oz $0.75, Regular Price
Use $1/4  Libby's Canned Vegetables printable
Or $1/4 Libby's canned vegetables from 8/2 RedPlum insert
Final Price: $0.50 each when you buy 4
Morton Season All Seasoning (8 oz) – $1.36
Use $0.55/1 coupon from the 9/25 SmartSource insert
$0.81 after coupon

KC Masterpiece BBQ Sauce (18 oz) – $1.42
Use $0.50/1 coupon from the 9/25 SmartSource insert
$0.92 after coupon
La Creme Creamer – $1.88
Buy 2 and use $1/2 printable
Or buy 2 and use Buy One Get One Free coupon from the October All You magazine
As low as $0.94 each after coupon
Gas-X Extra Strength – $2.48
Use $1/1 – Gas-X Product
$1.48 after coupons
Brita Water Pitcher, 5 cups $8.97, Regular Price
Use $7/1 – Brita Pour-Through or Faucet mount water filtration system (250 Recyclebank points)
Or $5/1 – Brita Water Filtration System Printable
Or $4/1 Brita Pitcher or Faucet Mount System from the All You magazine
Or $4/1 Brita Pitcher or Faucet Mount Sytstem from 8/21 SmartSource insert
$1.97 after coupons

A1 Steak Sauce –  $3.16
Use $1/1 – A1 Steak Sauce
$2.16 after coupon