If you're married, how did you find the perfect choice of bridal jewelry to make your special day even brighter?  For me, I wore the diamond stud earrings my fiance gave me as a wedding gift.  They are beautiful!!!  I wore my engagement ring alone with no other rings.  I had planned to wear my great aunt's diamond pendant necklace but on the day of the wedding I found that the chain was too long and it didn't fit right.  There went my "something borrowed" idea!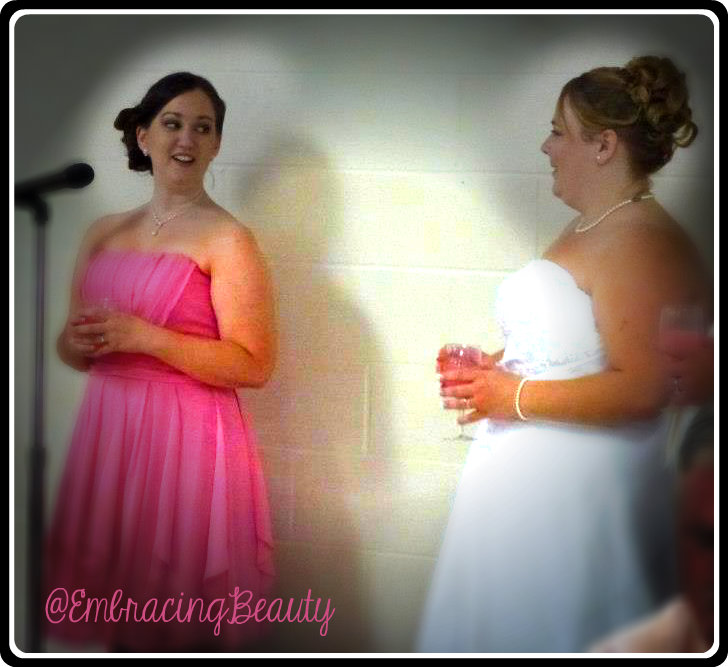 You may wonder why I'm asking about bridal jewelry but it's something that has been on my mind lately.  As you may remember my best friend was married this summer and I loved helping her look for the perfect accent pieces, dresses, etc.  We lived far away so online shopping was about the only way I could help but thankfully it's one thing that I also enjoy too!  Her wedding was a beautiful one but it now has passed and I still can't seem to get it through my head that I don't need to keep look at wedding ideas.  Plus, I've seen a lot of beautiful wedding pictures on Facebook lately where the bride has really incredible jewelry that accents her dress perfectly.
With all that said, here are a few pieces of bridal jewelry that I find remarkable!  I hope you enjoy looking at them too.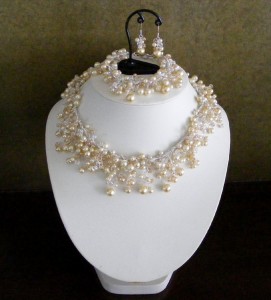 This Champagne Bridal Set is sold on Etsy for $57 from the seller Nanda.  I think this would be fabulous on a simple, well-fitted, champagne dress.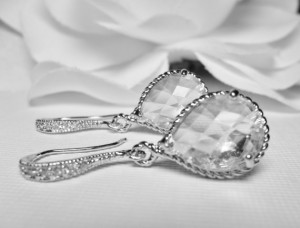 These beautiful Clear Glass Tear Drop Earrings in Sterling Silver are on Etsy for $27.99 from the seller QueenMeJewelry.  These would look exquisite on a blushing bride!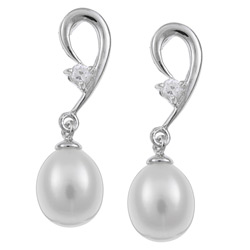 These Sterling Silver Cubic Zirconia and Fresh Water Pearl Earrings are on sale at Overstock.com for $19.49.  I think these would look fabulous on a pearl accented wedding dress.
Now it's your turn, I'd love for you to share what jewelry you wore on your wedding day and if it had a special meaning.