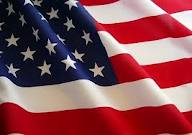 I think we are all extremely grateful for the service of our military.  Several businesses have freebies and discounts as a way of saying thank you to those past and present members of our military.  Here is a list of freebies and deals that extend past Veteran's Day!
Golden Corral
Golden Corral is having a Military Appreciation Dinner on Monday, November 14th, from 5pm-9pm.  This is free for anyone who has served in the United States Military.  No ID is required and no coupon is needed. Go to Golden Corral for more details.  Mark your calendar for Monday, November 14th.
Family Dollar
Active Duty Military Members, Veterans and their families can go to Family Dollar to print a coupon for 10% off your entire purchase.   This coupon is redeemable November 11th-13th.
Dollar General
Dollar General is having a "Salute to Heroes!" promotion where Veterans can save 10% online through November 13th.  Go to Dollar General for more details.
Please vote for Ashley in the Cheap Sally Bring Home the Bacon Contest.  Only takes a second and you can vote every day through Nov. 28th. Thank you!!! http://www.cheapsally.com/profile/ashley-walkup/