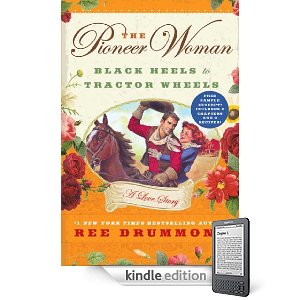 Ree writes at her blog The Pioneer Woman, has published her first book The Pioneer Woman Cooks,  and her latest book will be published in February.  You can download a free ($0.00) excerpt which includes the first two chapters and two recipes.
The Pioneer Woman: Black Heels to Tractor Wheels – A Love Story by Ree Drummond
Remember that you can read Kindle books on your PC, Mac, iPhone, iPad, Blackberry, Android, or Windows 7 Phone.