I never really cared about the ingredients in my soap and hand lotion.  I chose more expensive shampoo because I knew I didn't want that waxy build up in my hair that came with cheap shampoos.  Besides that, I gave the ingredients of products zero thought.  Now that I have a little one, I am reading the label of everything.  I chose only the purest foods, the mildest cleaners, and the safest bath and body products.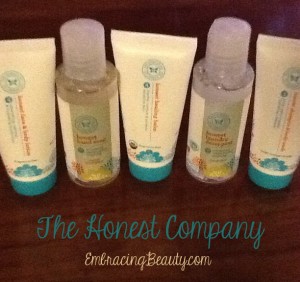 I heard about Jessica Alba's The Honest Company a while back and wanted to try it out but as often happens, I got distracted.  I can hardly do anything online without getting distracted by something else.  A few weeks ago I was contacted with the opportunity to review products from The Honest Company.  I thought, "Ooh, is that Jessica Alba's company."  I checked it out and sure enough it was!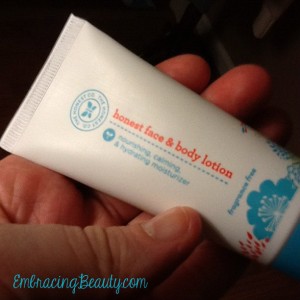 The Honest company makes safe, sustainable, eco-friendly products that are beautiful, fresh, and fun.  They make products for your baby and have a monthly subscription service that you can sign up for.  You can have laundry products, soaps and lotions, or diapers delivered right to your door.  One thing I live about The Honest Company, and I know this is just a dumb little thing, but I like how their packaging is so pretty.  It's packaged in bright colors and beautiful floral patterns.
If their eco-friendly products aren't enough to make you check out The Honest Company, you might be glad to know that with every purchase you make, they'll donate time, money, and product to their current charitable partner Baby2Baby.org. This worthy non-profit supplies families in need with essential baby gear and clothing for children up to age 12.  What a great company!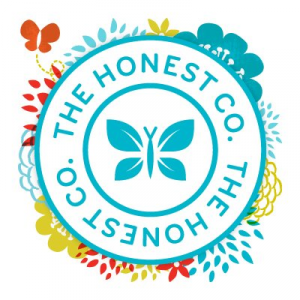 The Honest Company was started by a mom and a dad who, like many modern parents, were increasingly worried about products made with questionable chemical ingredients. But the alternatives they found were often expensive, inaccessible, bland, or ineffective. In response to this clear need for something better, they created The Honest Company to ensure that parents (or anyone for that matter!) could easily find natural and non-toxic eco-friendly products that are beautiful, effective, and affordable. From customized product bundles to diapers and wipes to an ever-expanding line of cleaning and personal care products, you can find everything you need at Honest.com and have it delivered directly to your front door.
Give it a try! Click here to become a member of The Honest Company community and start your free trial today.
This is a sponsored post written by me on behalf of The Honest Company. The opinions and text are all mine.