This is a sponsored post written by me on behalf of ProudOn TV.

Have you ever wanted to share a cute home video with just your friends and family but weren't sure how to do it?  If so, I have a solution for you that doesn't include complicated sharing/viewing options.  I want to introduce you to ProudOn TV.
I was recently introduced to this and it has revolutionized the way I share personal videos.  I use to like to share some videos of my daughter with everyone so I use to put them on YouTube.  You can check out my daughter's own version of Rock-a-Bye Baby here, watch her practically inhaling cheese here, and watch her finding the joy of face planting into our dog's bed.  However, I just found out yesterday that there is a service online that will allow you to copy a YouTube video with just a few clicks.  I don't want anyone downloading videos of my daughter!! I'm not comfortable with that.
I know some people share videos on Facebook but I'm not confident I have my Facebook privacy settings as secure as I want them to be.  Plus, did you know that if you use Facebook to share videos with your family even with the privacy set strictly for friends or family it takes only one share of your content by any member in order for it to go public?  That's a creepy thought!
There are two different paths you can take when signing up for a ProudOn TV channel.  One is the Family Website which is strictly private, which means that the only people who can gain access to it are those who you sent a private invitation code to through email or Facebook.
The second option you can choose is called a Portfolio Website.  This is designed to be an extension of a blog.  It's a fun way to showcase your professional videos.  Check out the demo of the Portfolio Video Website for a real example of how it's used by Mr. Otto Petersen, Creative Director of CBS!
No matter which site you choose, you have the option to fully customize your site to suite your tastes.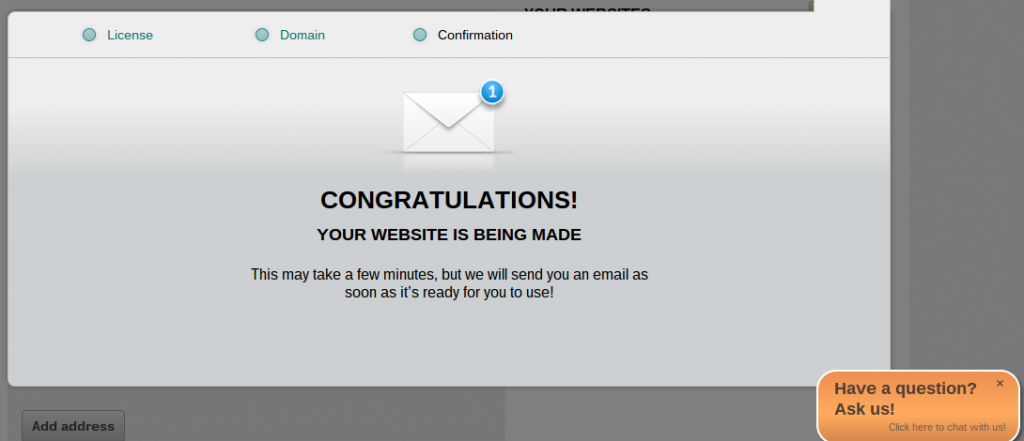 I signed up in a matter of minutes.  Here's the picture of my website confirmation.  Do you see the chat box in the lower right hand corner of that image?  I love that!  I haven't had to use it yet but I like the idea of having a support team ready to help me.  If I had issues with Facebook or YouTube I wouldn't know where to begin to get help.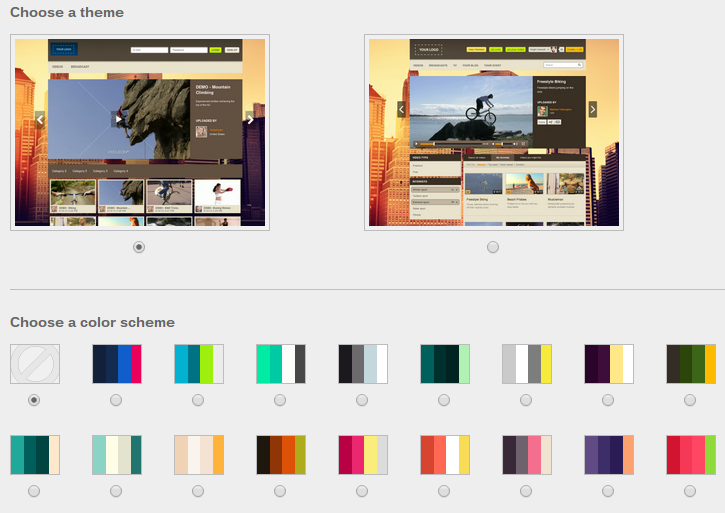 Check out all of the different template options there are!  I can also change the background image to any image or color I want.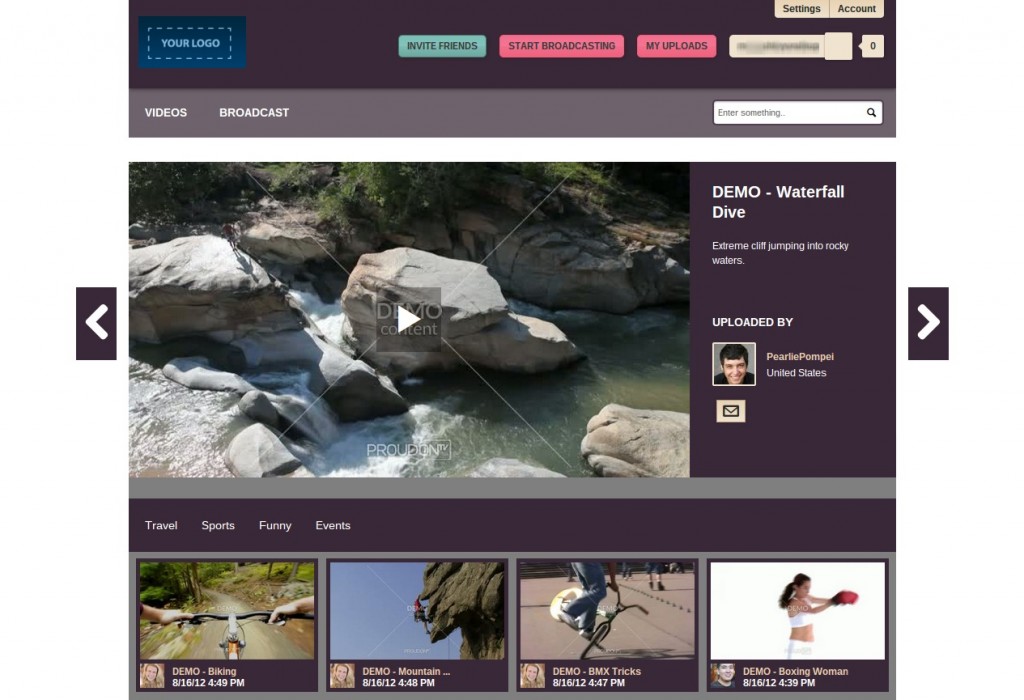 Here's my site with the basic design I chose and the demo videos available to watch.  I'm excited to upload my next cute home video and share it with my friends and family in this safe environment.
ProudOn TV is absolutely free to use *BUT* I have an exclusive coupon code that will give you $60 in ProudOn TV credit so you can get extras (added storage or extended traffic plans) later on down the road. How great is that?!
ProudOn TV is a free, private video website where you can share your personal family experiences online through audiovisuals with an audience that YOU select!
ProudOn TV is very easy to use and has a fully customizable design to suit everyone's tastes, which provides a fun and sentimental experience for all involved. Check out this page on how to sign up and then go here to open up an account using this special offer from ProudOn TV: FAMILYWEB2
Signing up today using this special code automatically gets you $60.00 in credit on your ProudOn TV account, which may be used towards a future increase in data storage or an extended traffic plan.  Enjoy!!
This is a sponsored post written by me on behalf of ProudOn TV.