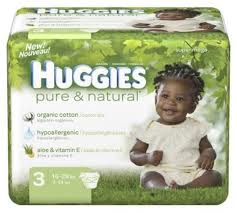 Kimberly-Clark, the maker of Huggies, is raising prices on diapers and wipes beginning June 19, 2011. As expected they are citing the rising energy and materials costs.  KC says they'll up prices by around 7% which is comes out to be about a dollar per jumbo pack.  This means that families can easily add up to $80-$100 or more to their diaper budget.
Kimberly-Clark is not going to raise prices on it's Kleenex tissues or their Viva or Scott paper towels.  However, their Cottonelle and Scott toilet paper will see a 7% rise in price.
As expected, Pampers manufacturer, Procter & Gamble, has joined Kimberly-Clark, telling consumers that they can expect a 7% price increase on their diapers and wipes.  P&G also explain that the price hike is a result of increased materials and energy costs.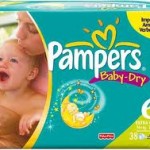 The price hike will cost consumers around $3 for every pack of 100 diapers.  This should mean that diaper stock-up prices will be about two cents more than they previously were.  Consumers should expect to add $70-$100 to their diaper budget.
Keep in mind that P&G will also be raising the price on their other brands which include Bounty & Charmin.  Stock-up on sale and coupon match-up deals now!
What ways are there to combat this diaper hike?  Here are my recommendations but I would love to hear your ideas too!
Give cloth diapers a try
Consider switching to a store brand
Stock-up on lower prices while you can by matching sales with coupons
Stock-up by taking advantage of the Amazon Mom program that helps parents easily score jumbo packs for way under $6.
I'll soon be posting all the details on the Amazon Mom program so keep checking back!