This is a review of my little girl's first birthday.  It was a Pink Lemonade Birthday Party! Get ready for a picture-heavy post because there were just too many photos to choose from!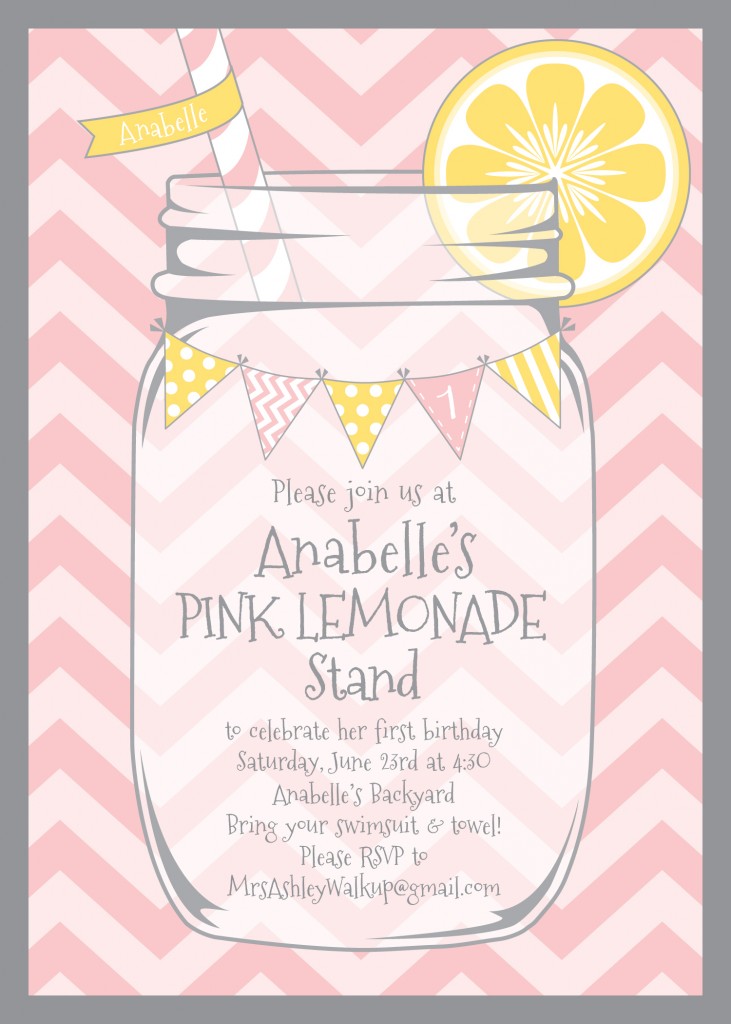 Isn't this invite adorable? I can't take any credit for it though;  this is the
creativity from Lemonade Design Studio.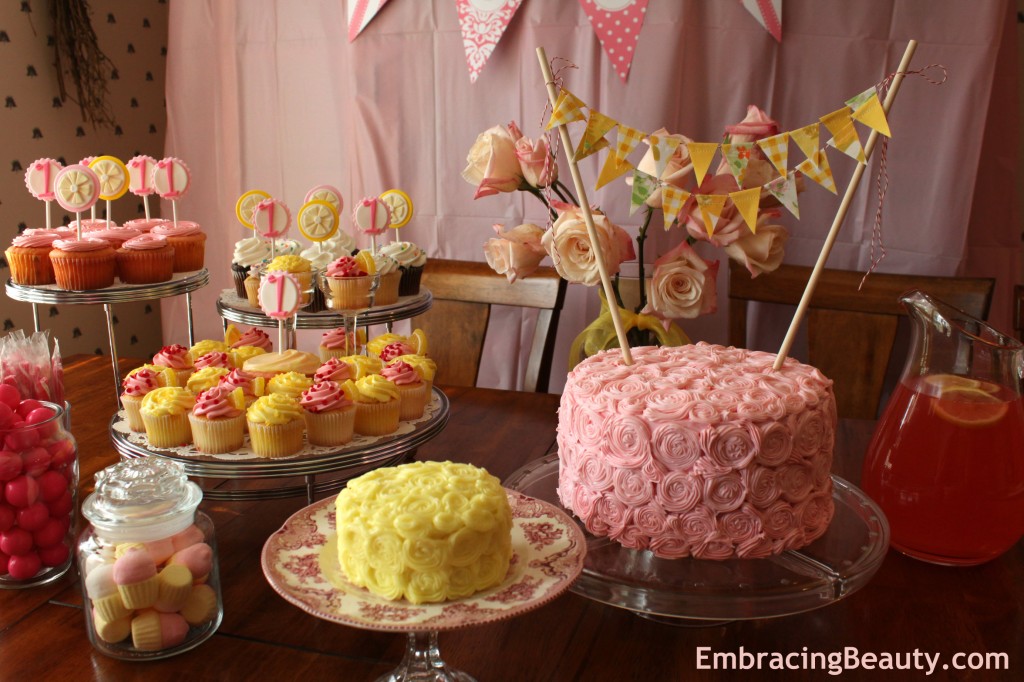 Here is the sweet table.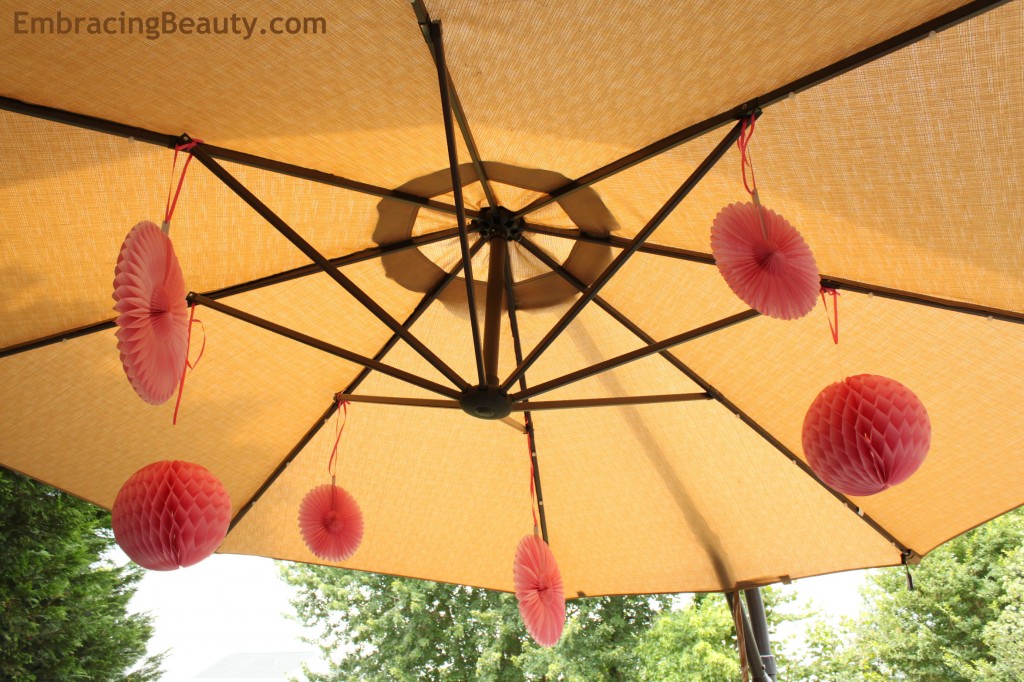 Outside I hung fluffy pink decorations with pink ribbon.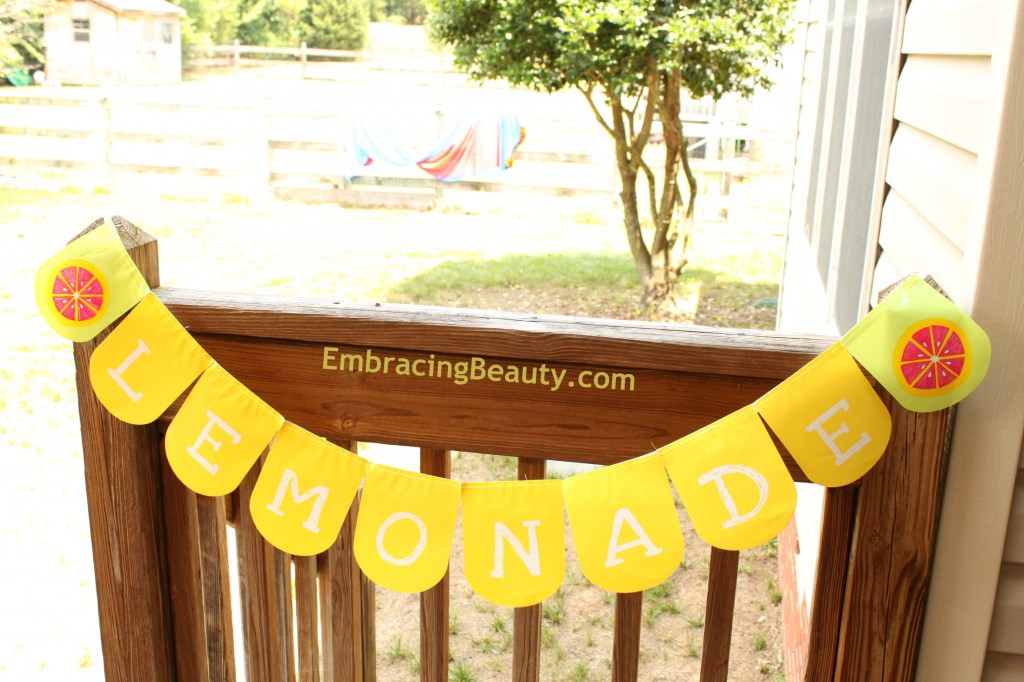 This banner came from Target's Big Honkin' Sumer promotion.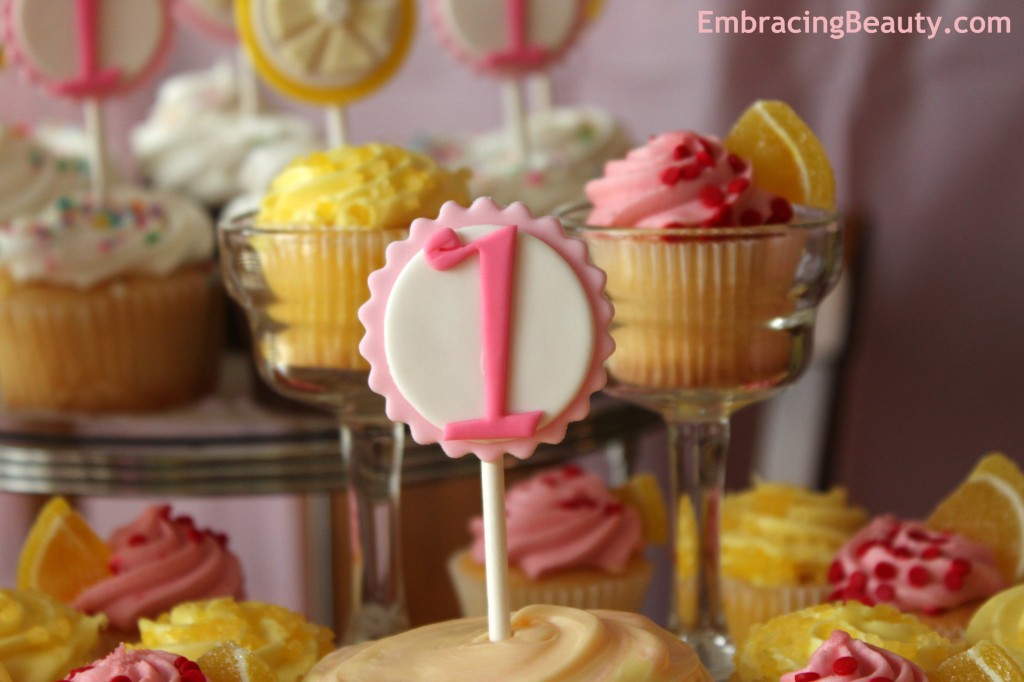 Some of the cupcakes I made and some I bought and embellished.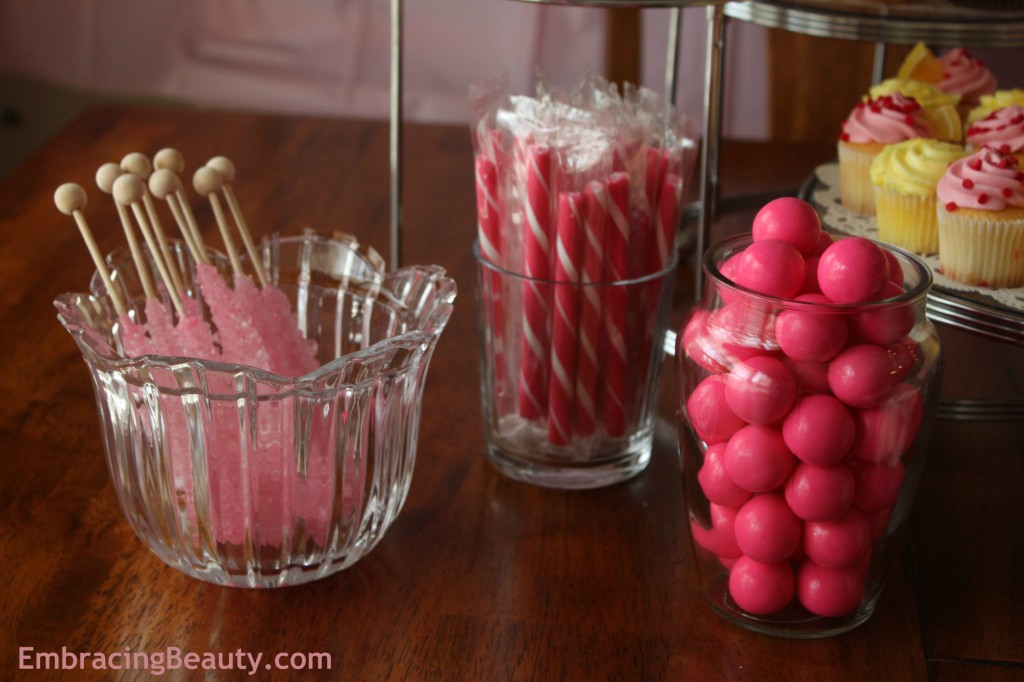 Here is an up close picture of some of the candy.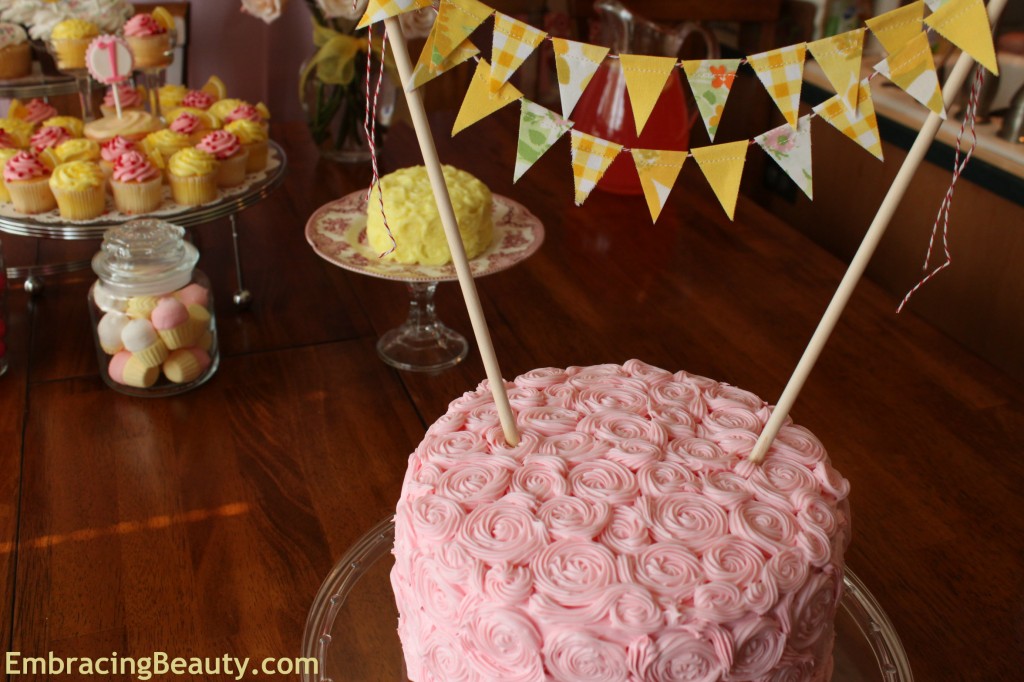 I made the cakes myself but the gorgeous pennant banner is from
the etsy shop, AFeteBeckons.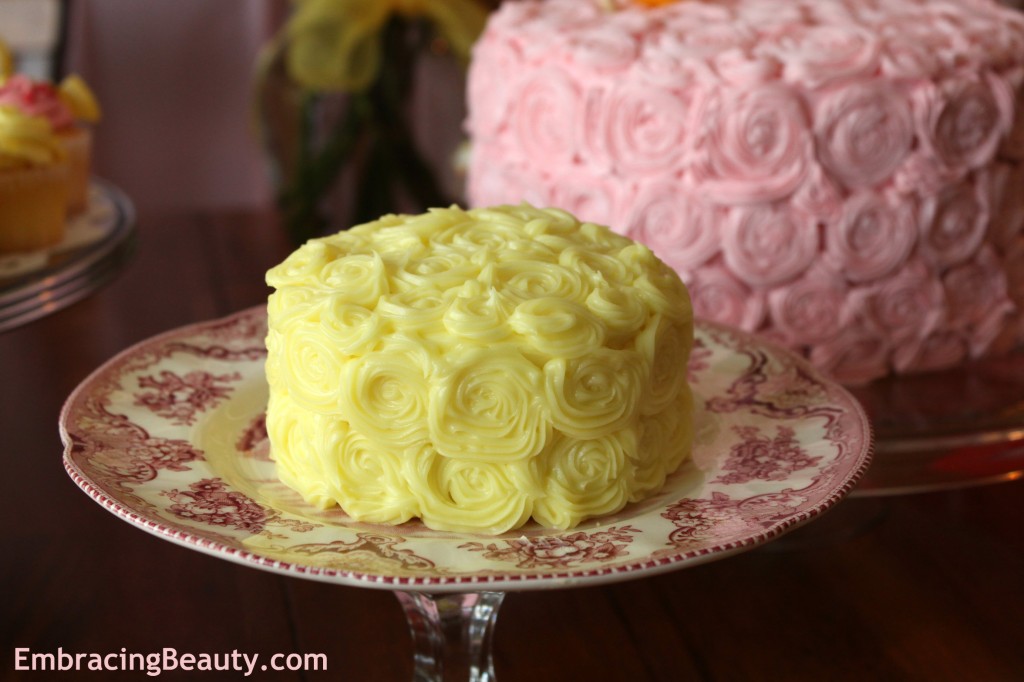 This is my daughter's "smash cake" on top of a cake stand I made myself.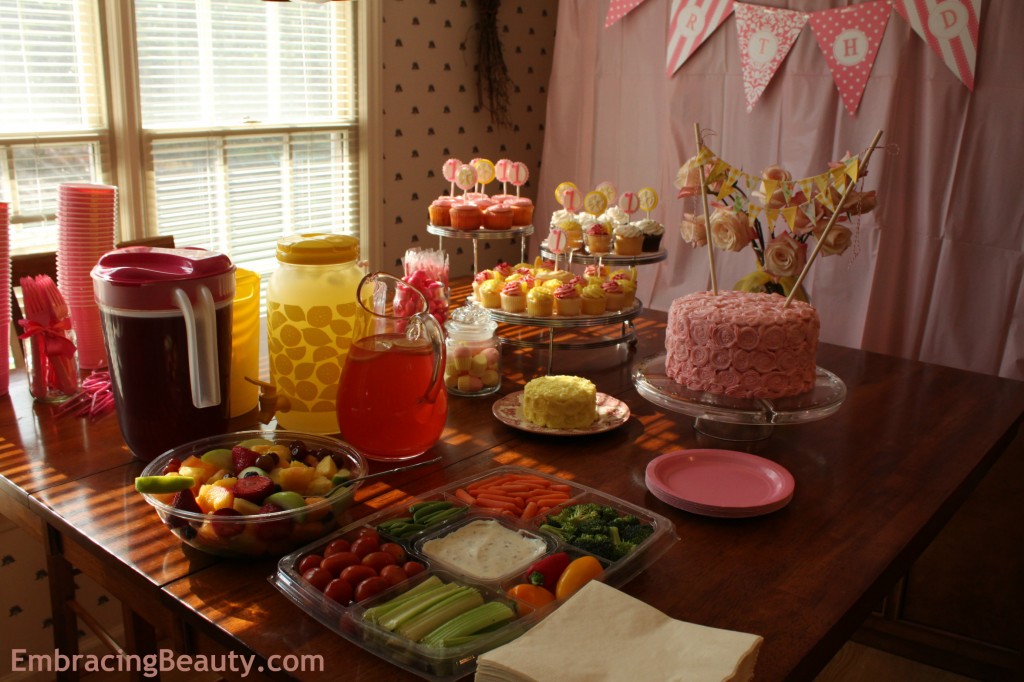 Here's a picture of the full spread.  We also had grilled hamburgers with all the fixings.  Our lemonade was from Chick-fil-A and we had fun pink twisty straws for the kids.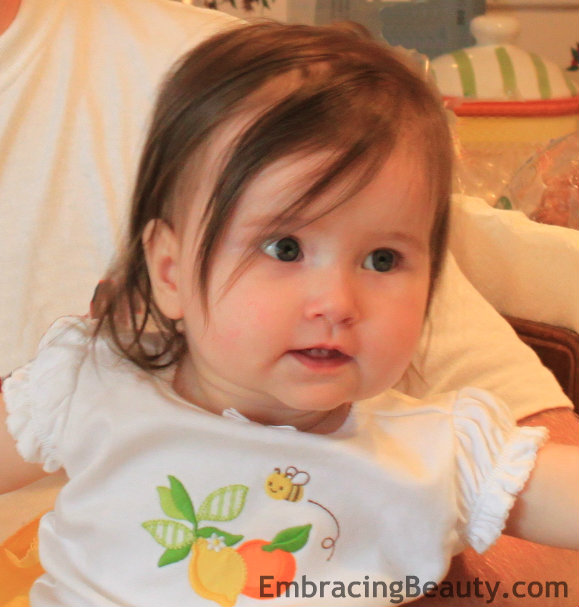 This is my sweet birthday girl! Her outfit came from Gymboree.  I couldn't find the perfect pink lemonade outfit so I bought a lemonade outfit for the first half of the party and a pink outfit for after her smash cake.  She didn't love her cake so while it was nice that there was no mess to clean up I was sad that we didn't get to debut her second outfit either.
This is her after everyone sang to her and her Daddy tried to help feed her some.
She would have none of it.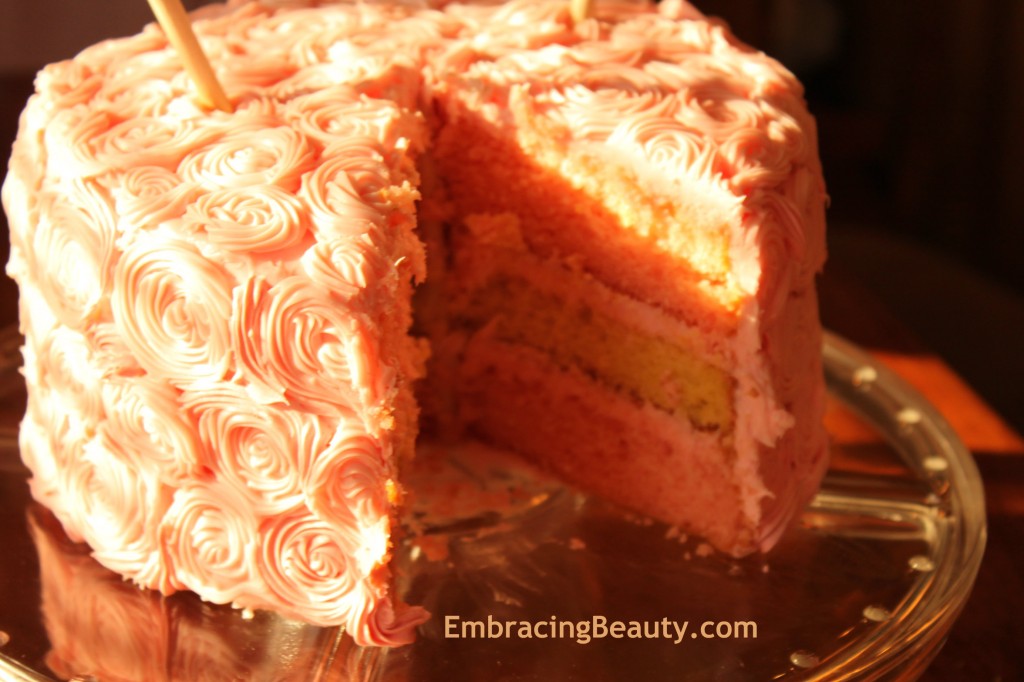 Last but not least we cut the cake!  There is a lemon layer between two pink lemonade layers and it's topped with pink lemonade icing.
WOW. What a party it was! I love throwing a party that makes little kids' eyes light up with wonder and amazement. And of course, maybe a few grownups too. Because as you know, pink lemonade is all about fun, pure goodness, and never taking life too seriously.  My little girl was thrilled to pieces, besides the cake incident,  and that's what it was all about. Thank you to EVERYBODY who came and made this day such a success! We love you!
Vendors:
Party Invitations are from Lemonade Design Studio.
Fondant cupcake picks are from Parker's Flour Patch.
Pennant banner is from AFeteBeckons.