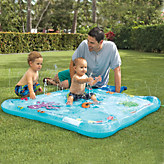 I'm super excited about summer!  I just bought this adorable baby pool/sprinkler from One Step Ahead!  I am giddy with excitement.  I simply can't wait for my little one to try it out!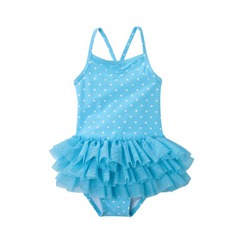 I also bought her this fun swimsuit from Target.  Isn't it sweet?  Target has a lot of cute little girl swimsuits this year.  It took me the longest time to decide on which one to get!
So what about you; are you prepped and ready for summer?  There are only 76 days until we can feel Summer's warm touch!  This year summer officially starts on Thursday, June 21, 2012.  Do you have any tips to share on how to maximize fun on a minuscule budget?