I know that there are a lot of  us out there that would love to do something for the people of Japan.  I'm sure that many of you have prayed and sent money, which is wonderful and is definitely still needed.  However, I just came across something that I think is really a wonderful and simple idea  for people to do.  Susan from Living with Punks will be holding a Sew Along to make t-shirts for the children of Japan who were effected by the dreadful earthquake/tsunami and current nuclear evacuations. These shirts are cute and they look fairly simple to complete. There is NO sewing machine necessary and the supplies are pretty basic and easy to find.  There is a girl pattern ready for download and the boy pattern will be coming March 28th.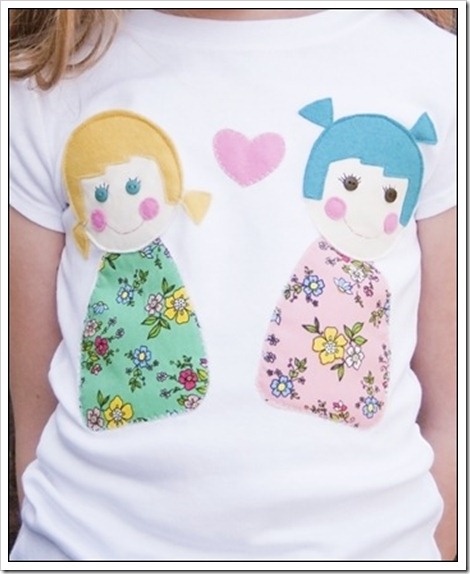 The goal is 500 shirts, can you donate one or two?  This looks like a fun project to do with your kids so maybe together you could make 3 or 4 and let your son or daughter keep one and donate the rest to the children of Japan.  This could be another great opportunity
As a bonus for participating in the Sew Along, Chelsea from Pink Fig (pattern designer), will give you a 50% off coupon towards Pink Fig's new doll pattern that will be released in May.