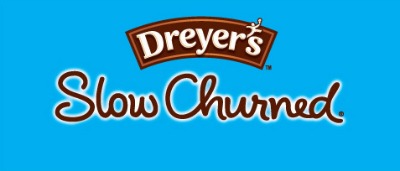 Forgive my interruption of your summer fun, but I wanted to bring you some more summer fun! What do you think about when you think about June, July, & August?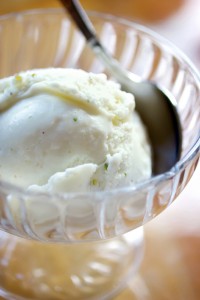 I think about vacation.
At the beach.
At camp.
And heat.
And swimming.
And ice cream!
While I am not someone that thinks ice cream is something you should overly worry about calories and fat (it's a treat, right?) Dreyer's/Edy's has amazing varieties that will suit the kiddos, the big kids at heart, and even someone trying to maintain a healthy diet. Yes, even if you are watching your waistline, there are many delicious flavors to enjoy without overindulging in a side of guilt.
Dreyer's/Edy's Slow Churned ice cream has 1/2 the fat and even 1/3 fewer calories than their regular ice cream!  It's amazing, it really is!  I don't have a need to buy a regular carton of ice cream again.  This is so creamy and wonderful and if it didn't say so on the package I would never know that it was reduced fat.
Dreyer's and Edy's is the same brand.  West of the Rockies, this ice cream is marketed under the Dreyer's brand name and east of the Rockies, it is marketed under the Edy's brand name.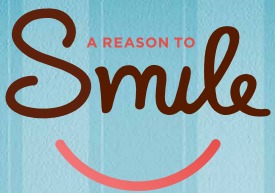 Now, here's what I'm really excited to tell you about!  For every smile that is uploaded on the Dreyer's Facebook page, & Edy's Facebook page, they will donate $5.00 to Operation Smile!  I've already uploaded my ice cream smile.  Ice cream makes me smile and helping great charities like, Operation Smile, does too!
I have even more good news.  Of the photos submitted, ten lucky smiling faces will be featured in a Dreyer's Slow Churned print ad! Aaaand, one picture will win a spot on the cartons of a Slow Churned limited-edition flavor, which will be re-introduced to store shelves in early 2013!  How cool would that be? Haha, get it?  Ice cream is cool!  Anyway, go upload your ice cream smile now. : )
Disclosure: "I wrote this review while participating in a blog tour by Mom Central Consulting on behalf of Dreyer's / Edy's. I received a coupon to purchase product samples and a promotional item to thank me for taking the time to participate."