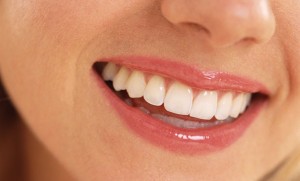 A big, beautiful smile makes every first impression memorable, and now everyone can achieve that perfect smile! Plenty of options are available to give individuals many choices for their correct smile enhancing method. The best smile can be found with the help of a little whitening, veneers, a dental implant, or dental bonding. Certain options are for certain dental situations, and each individual should choose the perfect match for their perfect smile!
Whitening
Whitening is perfect for a low budget, quick smile remedy. Teeth whitening can be done in one hour sessions at a dentist office or with a kit for self whitening. Many teeth whitening solutions are available in "do-it-yourself" kits, and a little research on the best brand names will benefit users before they purchase any products. Teeth whitening kits often come with whitening strips, toothpaste, or gel to be used twice a day. Great dentist offices who provide teeth whitening sessions can be found in Carmel Valley and Chula Vista, and Irresistible Smiles reviews for teeth whitening are extremely high.
Veneers
Veneers are thin shells made to fit an individual's teeth. They cover the front of teeth to hide teeth discoloration, dental gaps, tooth chips, and crooked teeth. Dental technicians make the veneers based on a model of an individual's teeth so the veneers fit perfectly over one's mouth. The shell is placed directly on the teeth, and the process is permanent.
Dental Implants
Dental implants are artificial teeth used to replace a missing tooth due to an injury. They are more tooth-supportive than bridgework and do not rely on teeth around the missing tooth to keep them in place. Veneers can replace a single tooth, multiple teeth, or all teeth. They look and feel very realistic while preventing bone loss and gum recession. Veneers also have a very high success rate, and with the comfort of having all teeth, individuals can smile with confidence and comfort.
Dental bonding is used to repair decayed, chipped, or cracked teeth. It can also improve the color of stained teeth and change the overall shape of teeth. Dental bonding is an inexpensive dental procedure that can usually be done in a dentist office. No tooth coverings have to be manufactured with an imprint of an individual's mouth, so the time taken in dental bonding is much faster. Dental bonding is not very resistant to stains though, so some foods and drinks may need to be avoided after dental bonding is set in place.
This is a guest post written by Amanda Green.