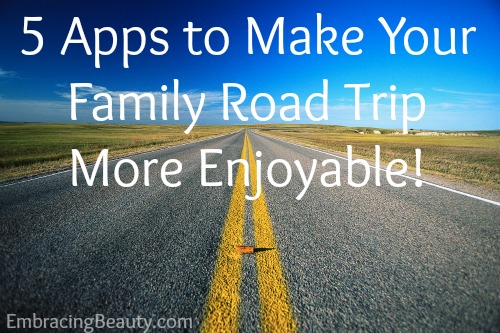 If you've got a family holiday planned and the thought of trying to get everyone from A to B makes you a little nervous, this guide is perfect for you. There's a smartphone app for almost everything these days, and driving is no exception! From GPS systems to parking spot finders, these 5 iOS apps, recommended by Passsmart, will help make your journey run much more smoothly, and – you never know – you might even enjoy it!
greenMeter
This handy iPhone app will help you control your heavy right foot, reduce your carbon emissions and save you fuel. The greenMeter app will give you real time, audible descriptions of your driving style in order to warn you when you're being a little too heavy-footed with the gas and brake pedals. Although most of us have the best of intentions when it comes to being eco-friendly, many of us are guilty of driving in a not-so-eco-friendly way. This app will not only help combat your carbon footprint on your family vacation, but it will also help you to become a more eco-friendly driver in the long run.
The greenMeter iOS is available to buy for $5.99.
Find My Car
Have you ever lost your car in the parking lot? Sounds impossible but we've all been there. The Find My Car for iPhone app will help you when you've stopped off at the services and have absolutely no idea where you left the car. Using GPS location services, the app takes a note of where you're parked, reminding you when you reopen it to look for your vehicle.
This handy app is free so it can't hurt to download it just in case!
Where To?
This iPhone app is perfect for visiting new places with the kids in tow. Where To? will not only give you driving directions but it will also help you decide where to go. Whether it's a restaurant to dine in, an activity to keep the kids entertained or the nearest medical center, the app will find local options using GPS data. If you can't settle on a place, you can even use the 'shake to surprise' feature which will choose for you – perfect for kids who can't agree on anything!
The Where To? app is $2.99.
Garmin USA
This satellite navigation app is a little on the pricey side, but it's great if you'd rather use your iPhone than a separate GPS system. Garmin USA will direct you to your destination and show you real images of complex junctions to help you navigate. There is also an integrated route planner, perfect for family car trips, which will help you find the shortest or most scenic route.
At $49.99 it's one of the more expensive GPS navigation apps but it has great reviews and you'll know you're in good hands with the market leaders, Garmin.
Netflix
If you're already a Netflix member, the free app will keep the kids entertained in the back whilst you focus on the road ahead. With access to thousands of TV episodes and movies online, it should keep both you and the kids happy. This is a great option if you have an iPad, as it will keep your iPhone free if you need it use it as a GPS navigator.
This app is free to existing Netflix members, but if you aren't a member you can visit the Netflix website to see if joining is something you're interested in.
This post was written by the UK company, PassSmart.com, who specialize in helping young drivers get on the road.