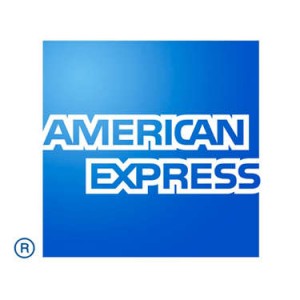 Life is full of surprises – but no one needs to be surprised about is how much money they have in the bank.  It's oh so easy to overspend and be charged huge fees as a consequence.  I use to live this way in college and it was miserable!  I would always have to call the bank to see how much I had in there and sometimes it didn't report all transactions immediately.  At $30 a pop for overdraft fees I quickly learned how to better handle my money!  It's important to budget and keep track of your money as you go.
I believe that teaching teens about money is a critical job parents have.  The amount of Americans in debt over their heads, the number of divorces caused from money problems, and the number of suicides driven by debt should have parents awake and committed to teaching their children how to properly handle money.  American Express has a new Prepaid Card that is a simple reloadable card that can be used to buy anything from clothes to cucumbers.  The card offers teens a practical way to spend and keep track of their money with no activation or monthly fees.  This card eliminates the worry of carrying around a lot of cash, avoids the dangerous credit cards, and keeps teens from overspending.
Other handy uses for the American Express Prepaid Card include using while traveling, for college students, or to give to a babysitter for when she takes your children out.  It's easy to create and manage additional cards for others to use.
Free perks of the card:
Free to purchase online
Free activation
Free monthly maintenance
Free balance inquiries
Free alerts
Free card replacement
You can order a card absolutely free online and there's no credit check to impact to your credit history.  The money you put on the card never expires.  If you lose the card it can be replaced hassle-free. You have full control of the card by using the online account tool.  Online you can load money, see transaction history, set alerts, and more!
One of my favorite things about this Prepaid Card is that you get Roadside Assistance, Purchase Protection and 24/7 Customer Service.  Who wouldn't love that?
I think the thing I like best about the Prepaid Card is that not only can you can teach your teens about money and budgeting but you can let them try it for themselves…with a safety net underneath just in case!
"I wrote this review while participating in a campaign by Mom Central Consulting on behalf of American Express and received a promotional item to thank me for taking the time to participate."