This post was sponsored by Starbucks as part of an Influencer Activation. I received compensation and complimentary products to facilitate my review.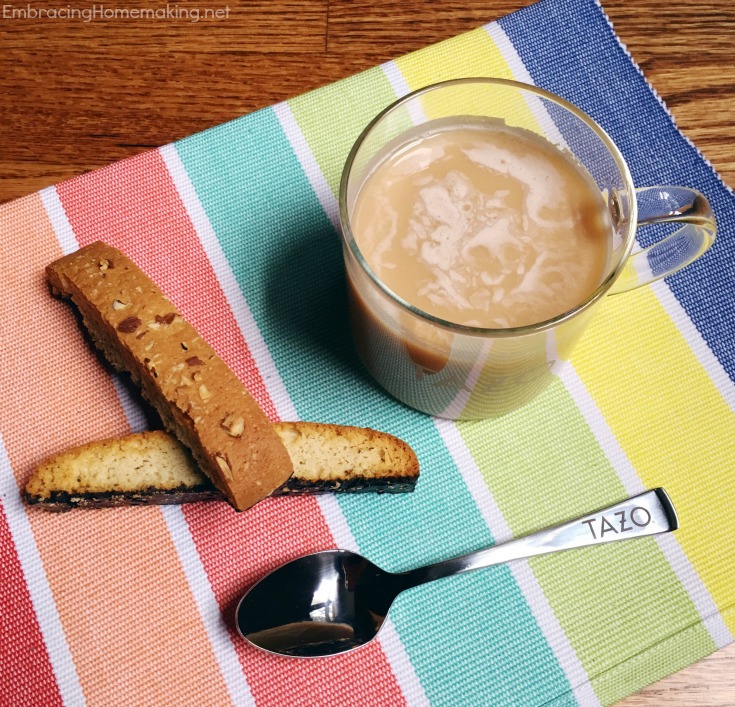 I take nap times very seriously.  I really do.  They are my chance to read something (above a second grade level), sip something delicious (usually warm), and soak up some quiet time (literally quiet time, I'm not talking about a devotional time here although sometimes that fits in here too).  Nap times are me time.  Even on days where I have laundry to fold or dusting to do I make sure to squeeze in a little enjoyable time for me.  Recently, I was able to try the new TAZO® Chai Latte K-Cup® pods in my Keurig®.  I've always enjoyed TAZO® tea but a chai latte at home was new for me.
I've always enjoyed a good cup of chai when I've been out and about but I never knew it was possible to have at home!  It was delicious and simple to make.  Here's the brief rundown!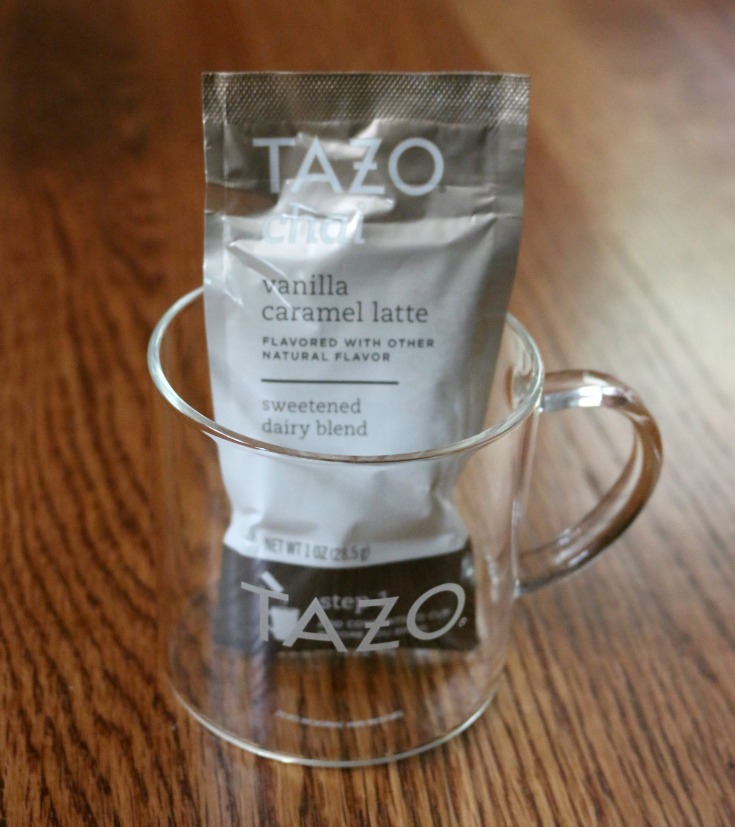 Empty the included packet into your mug.  This packet is filled with delicious goodness – sugar, milk, cream, honey, and natural flavors.  It's the best part of the latte in my opinion. 🙂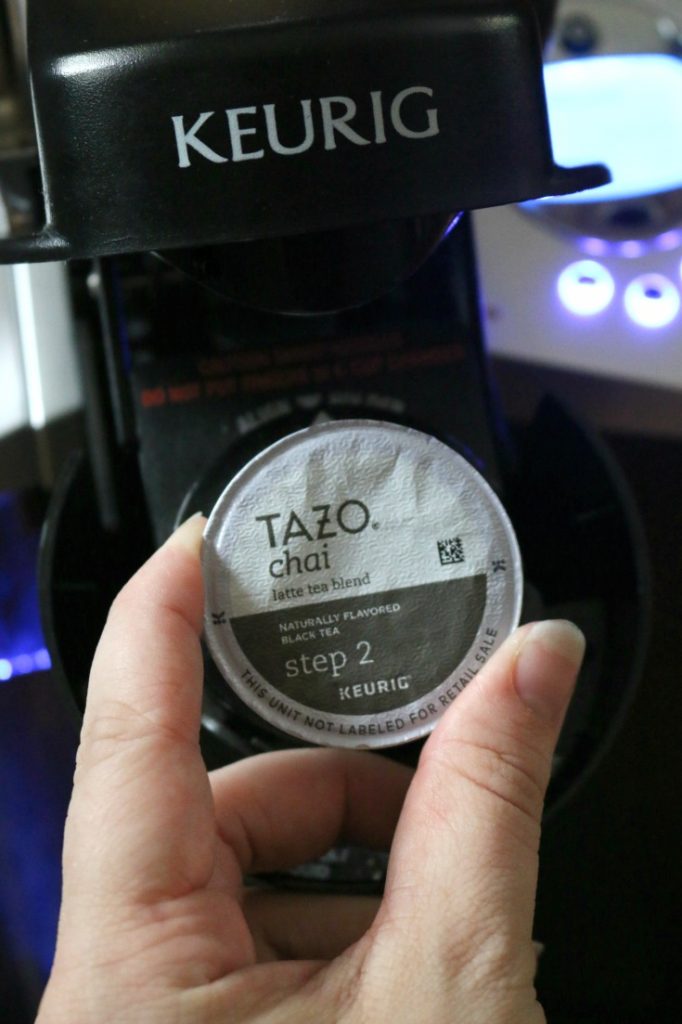 2.  Place your TAZO® Chai Latte K-Cup® pod into your Keurig®, select the 8 ounce size, and run as usual.  This contains black tea, ginger, black pepper, cinnamon, cardamom, clove, star anise, and natural flavors.  This is the spicy side of the chai latte and is so yummy.  I just found out that chai has it's roots in Indian history.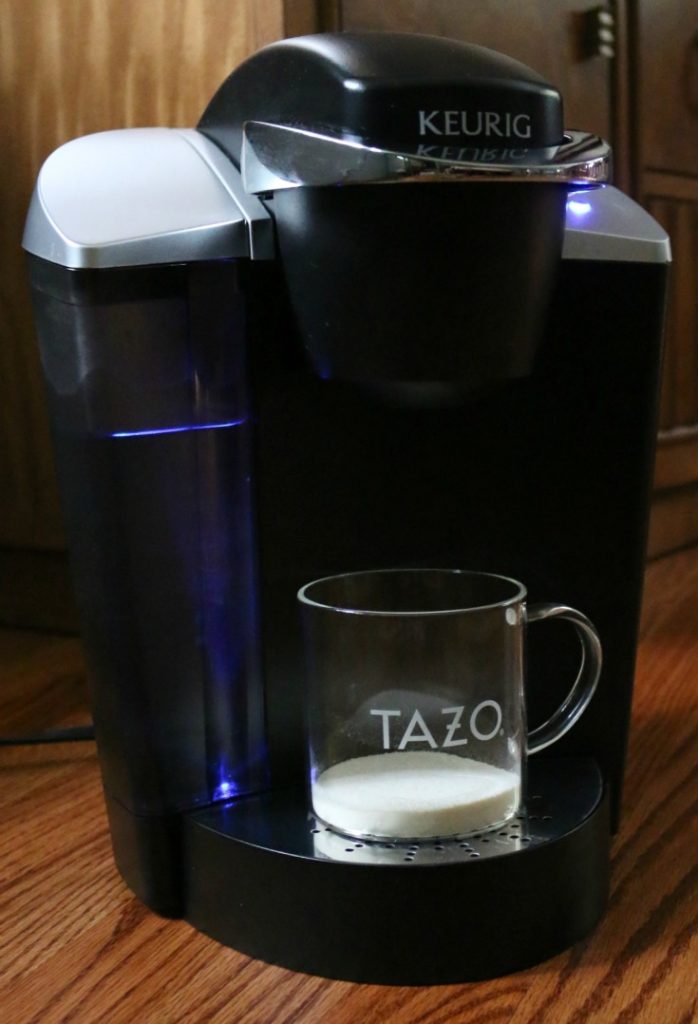 3.  Once it's finished simply stir and enjoy the frothy goodness.
As busy adults, it's important to have a little down time each day to reduce stress.  If you find yourself wound a little too tight take a sip of TAZO® Chai Latte and enjoy the simple pleasures in life.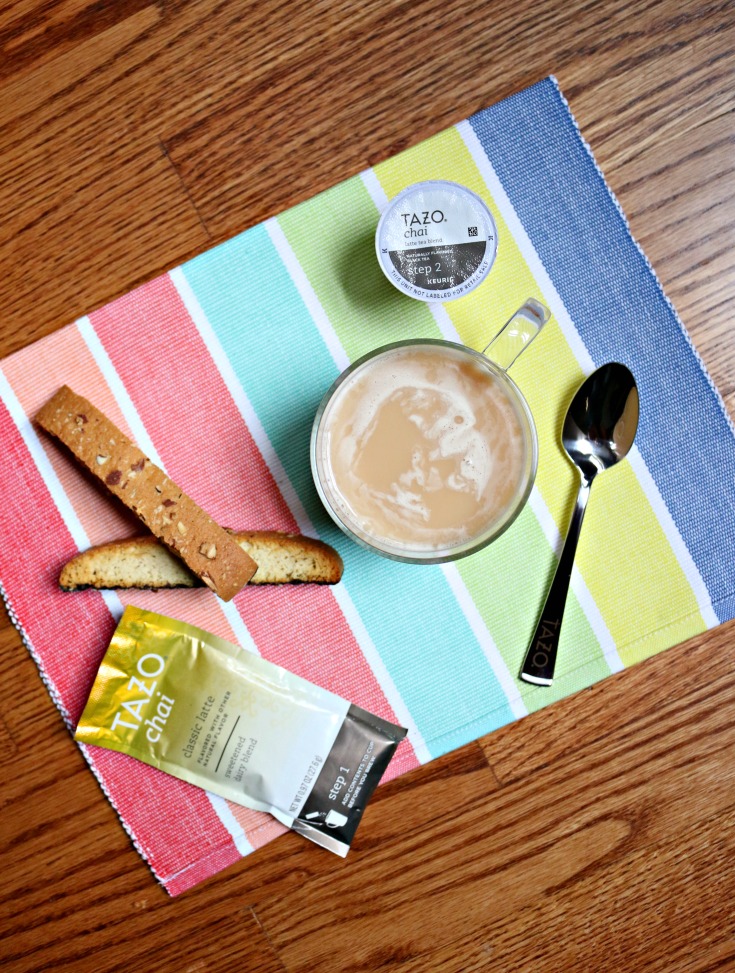 New York Times Bestselling author and host Padma Lakshmi has partnered with TAZO® to celebrate the release of the new K-Cup® pods.  You can find out more information by visiting TAZO.com/chai.  She has developed recipes that pair perfectly with a cup of chai and you can find them all at TAZO.com/chai/pairings.  Until I have time to bake I've been enjoying my chai with store bought biscotti.  I think the flavors pair perfectly and it makes me feel like I'm eating a grown up snack. 🙂
What dessert would you pair with TAZO® Chai Latte?
You can connect with TAZO® on Facebook | Twitter | Pinterest | and on Instagram.