If you know me at all you know that I love kid's clothes.  I have since the moment my daughter was born.  It's fun to dress my kids up in all sorts of styles but there's only one teensy tiny problem with that.  The cost!!  Kid's clothes cost an arm and a leg!
One way I try and save is by shopping consignment sales.  I love the ones that we have in our town semi-annually.  They're great fun but there are only two a year, we have to get up very early, bring our game faces, and fight the crowds.  While I love the challenge and embrace it I also like to shop slowly, at my own pace. …at home in my pjs. 🙂
Swap.com contacted me to partner with them for this post and I jokingly told them later that I wish I hadn't heard of them because I'm now addicted.  I spent some time browsing their site seeing if they had any good brands (and they did!), seeing if shipping was outrageous (it wasn't!), and to see if they had anything in the styles I like (they did!).  I'm happy to report back to you that Swap.com has a lot of great clothes at affordable prices.  Not all the clothes are in like-new condition but they list every flaw and price them accordingly.  I love that!  I can even buy affordable play clothes from the comfort of my living room in my "play clothes."
Here's what I found on my first (of many) shopping trips: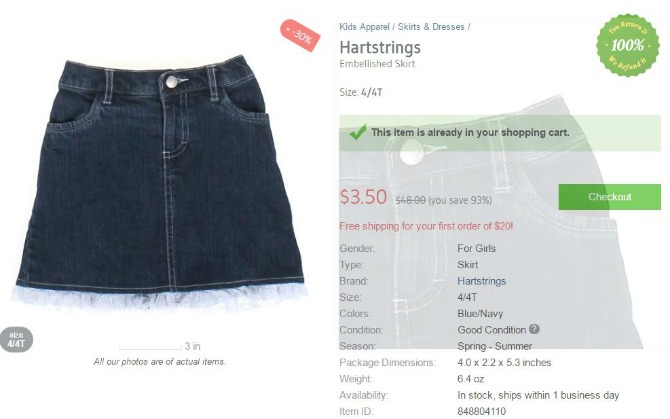 Check out this Hartstrings skirt!  It was on sale for $3.50 (originally $48!).  I saved 93% off the retail price.  That's a great brand and an unbelievable price if you ask me!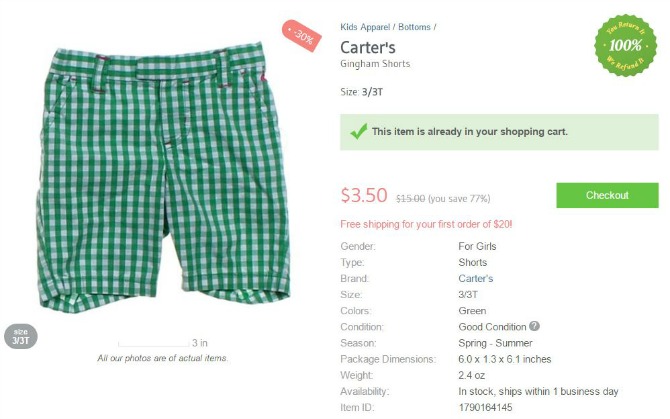 These Bermuda shorts from Carter's were listed as good condition but they looked absolutely perfect to me (and I'm picky!).
I found another pair of shorts and was about to check out when I saw that they had a toy section.  I'm not one who loves to have a lot of toys but I wanted to see what they had.  They had a lot of character items, some toys were even brand new, and some that really caught my eye.  Check this out, a My Fair Lady Barbie doll from 1995!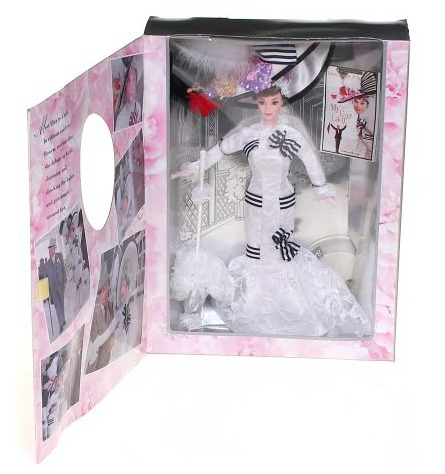 I love My Fair Lady (who doesn't?) and my daughter is loving Barbies right now.  Modest Barbie, a chance to introduce my daughter to My Fair Lady, and a birthday gift for my soon to be 5 year old? Win-win-win! 🙂 Oh, and I price matched the doll on Amazon before I bought it and it was $25 cheaper here.  No brainer.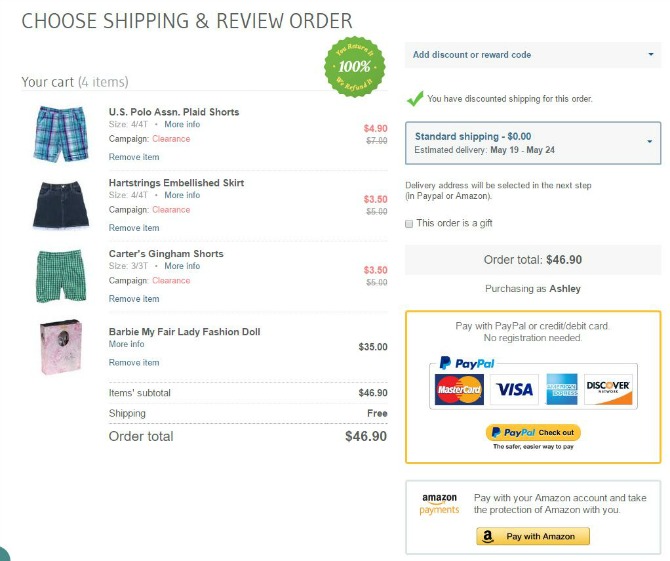 Here's what my shopping cart looked like.  Easy peasy.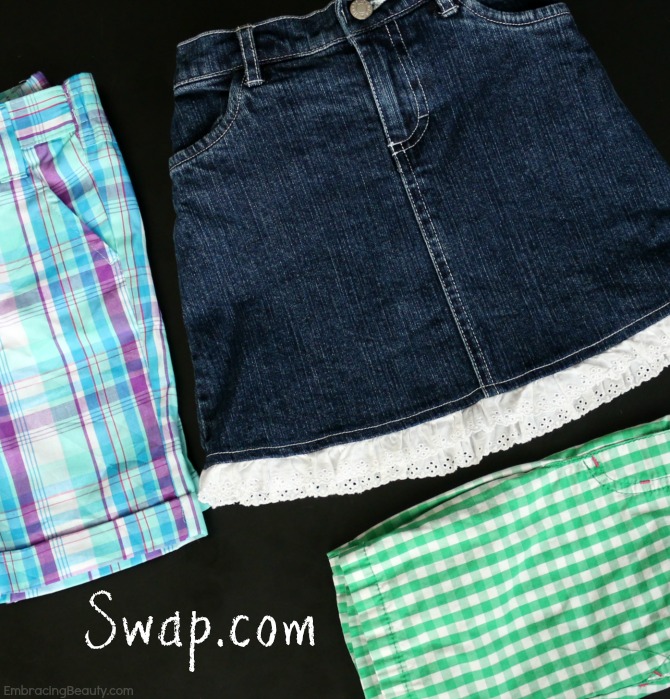 The clothes have now arrived and they are perfect.  Look at that detail on the Heartstrings' skirt.  Beautiful!  These are clothes my daughter can easily throw into her summer rotation and they were so cheap!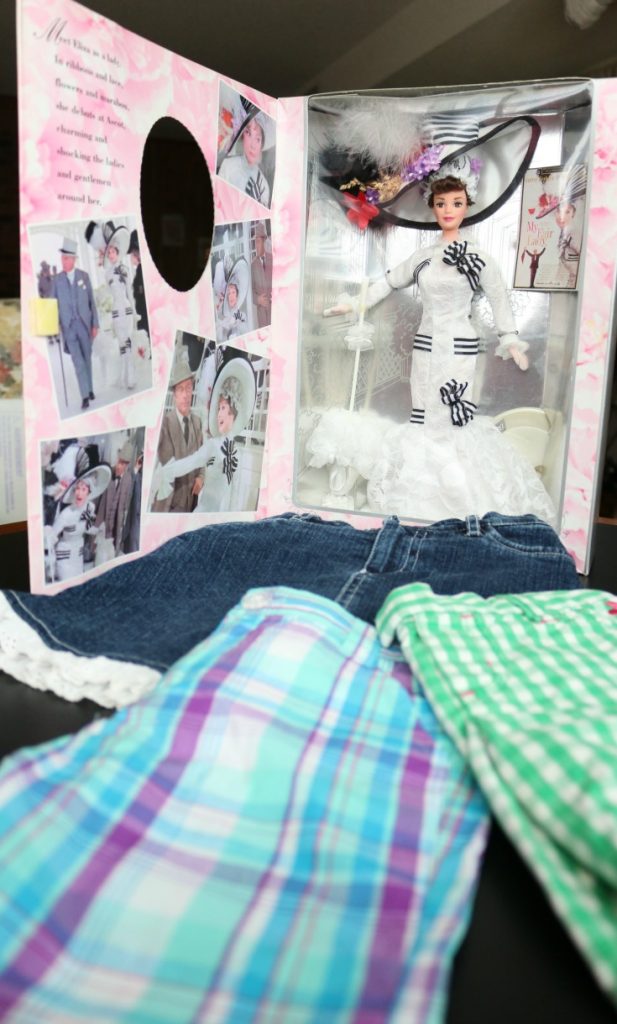 Here's the doll!  I just love it and can't wait to show it to my daughter.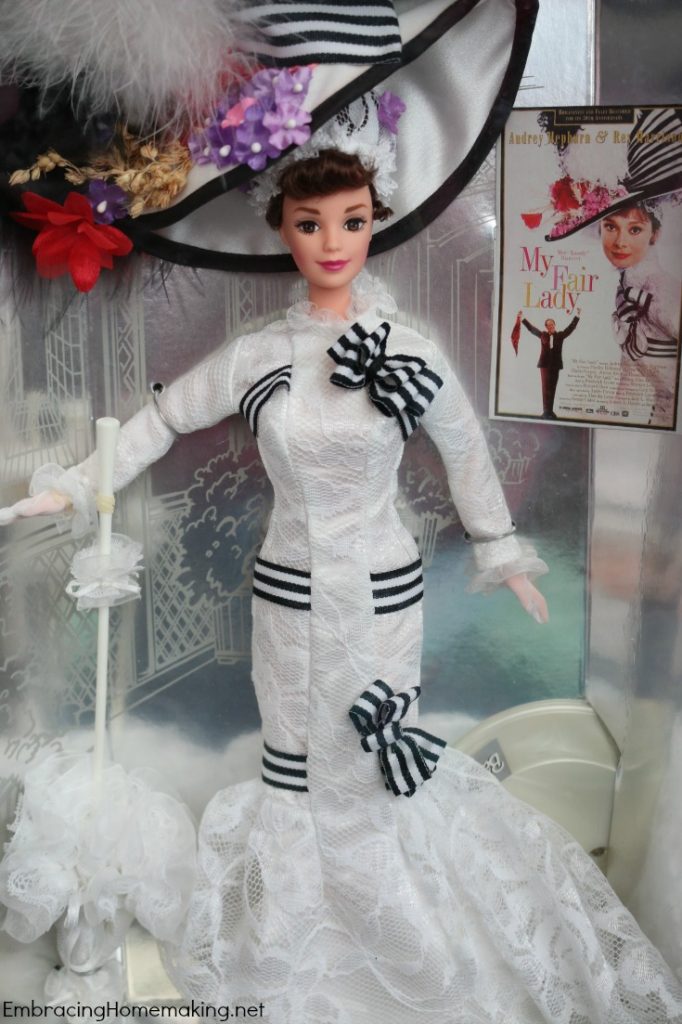 If you love adorable and affordable kid's clothes you should definitely check out Swap.com!