Post sponsored by Lunchbox. Opinions are 100% my own.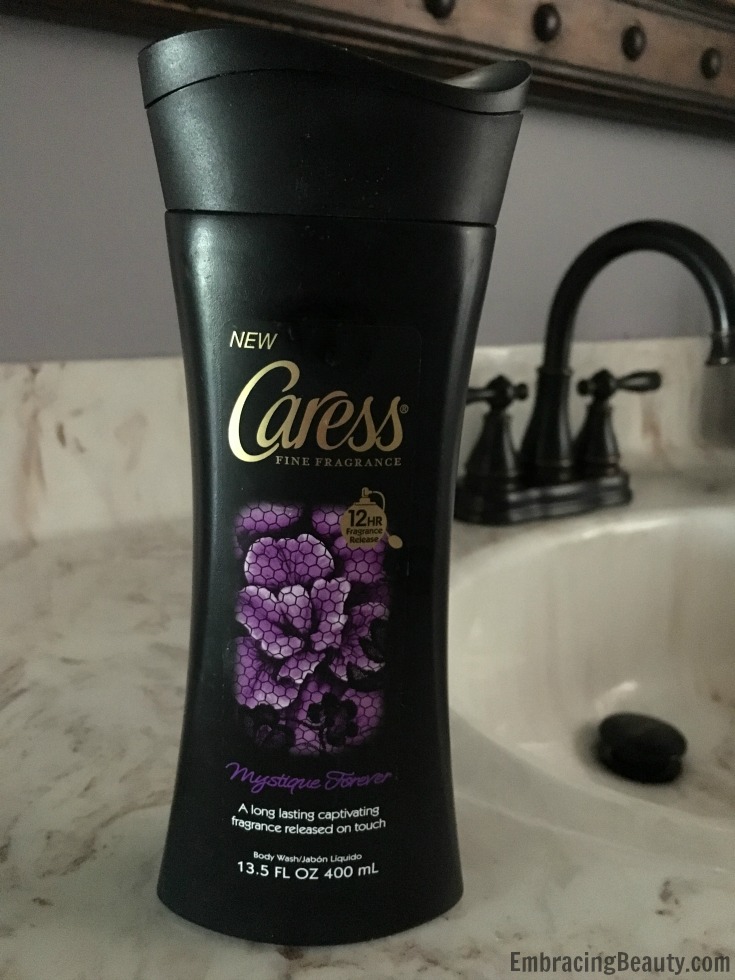 Have you heard about the new Caress® Forever Collection?  A friend told me of it last month but I didn't get around to trying it till I recently remembered to pick one up while at CVS.  I chose a bottle of Caress® Mystique Forever and it's great.  Not only does it smell great initially upon using but it's designed to deliver bursts of perfume every time your skin is touched for up to 12 hours.  Isn't that crazy?  That way you can go on smelling great all day long.
The Caress® Forever Collection uses Fragrance Release Pearls which are teeny tiny invisible beads in the body wash to release bursts of perfume with every touch of your skin. It's the world's first body wash with breakthrough fragrance touch technology. Not only that but it lathers well and leaves my skin feeling extremely soft!
There's a deal going on right now where you can grab a bottle for yourself at a discount!
B1G1 Free CaressPlus this week at CVS (thru 4/16/16), Caress® body washes are Buy One, Get One Free. So you can pick this one up (or two!) and try it for yourself.
Prices will inevitably vary a little at each store, but here's a deal scenario for you with the prices from my local store.
CVS Deals (Thru 4/16)
Buy (2) Caress® Body Wash, 13.5 to 18oz, $5.99 B1G1 Free
(2) $1/1; 50¢/1 Caress Bars 6ct+ or Body Wash 12oz+, exp. 4/17/16 (RP 3/20/16)
= Only $1.99 Each!
GIVEAWAY!!
Of course I hate to tell you these things without giving you a chance to WIN a way to try them yourself!  Comment on my post telling me why you'd like to try the new Caress® Mystique Forever Body Wash for a chance to receive a free sample AND a $20 CVS gift card!  You can see the terms and conditions of the giveaway HERE. Good Luck.