Post sponsored by Lunchbox. Opinions are 100% my own.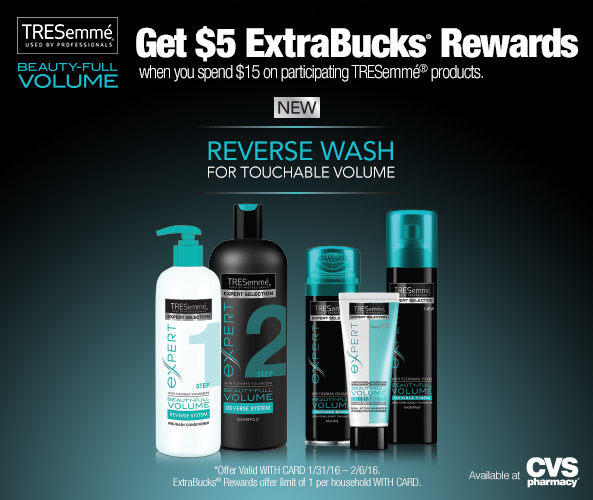 While it may be challenging to keep up with all of the trends out there, there's a brand new one that you'll definitely want to try called reverse washing by TRESemme. Instead of the standard shampoo then condition, you condition then shampoo.  Crazy, right?  That way, you're washing away the weight and giving your hair some enviable va-va-volume.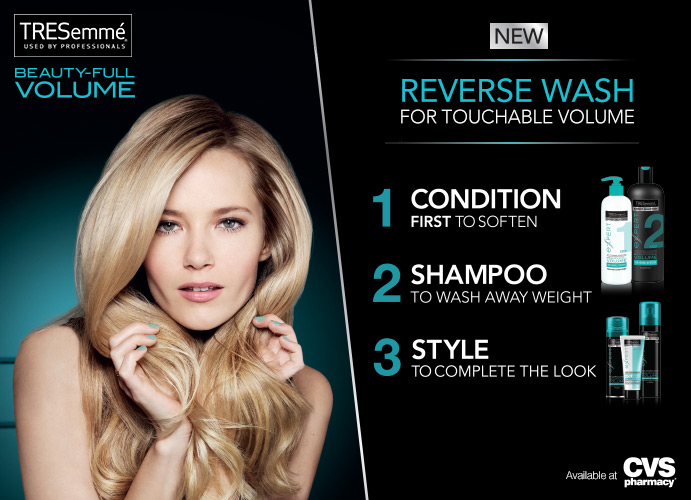 The new TRESemme Beauty-Full Volume collection is made especially to give you more volume by flipping the cleansing process.
Step 1: Condition first to soften
The TRESemmé Beauty-Full Volume Pre-Wash Conditioner reinforces the hair's natural protective layer using the Fiber Polishing technology. It protects the hair during ashing to leave it smooth and polished. It's even safe for color-treated hair!
Step 2: Shampoo to wash away weight
The TRESemmé Beauty-Full Volume Shampoo gently cleanses and removes excess weight from hair leaving an ultra-light conditioning layer on the surface of the hair. Your hair has bounciness and volume, along with static control. This step is also safe for color-treated hair
Step 3: Style to complete the look
All of these are optional steps which help you customize your beauty routine.
– The TRESemmé Beauty-Full Volume Hair Maximizer contains Fleximax Volumizers and Fiber Polishing Actives to provide bounce, frizz control, smoothness and manageability. It's a revolutionary approach to styling used pre-blow dry to give lift and a touchable finish.
– The TRESemmé Beauty-Full Touchable Bounce Mousse uses Fleximax Volumizers to create root lift and light hold and leaves hair with a touchable bounce.
– The TRESemmé Beauty-Full Flexible Finish Hairspray is an ultra-fine spray that holds the finished style and provides a professional, flexible finish maintaining the hair's natural movement and softness
This process creates a salon-quality experience at home!  My hair is generally limp and stick straight and I was surprised that it actually did give my hair body!
Try it for yourself today by picking up products from TRESemme's NEW Reverse Wash System, available at CVS, and take advantage of a great offer where you'll get $5 ExtraBucks Rewards when you spend $15 on participating TRESemme products, WITH CARD.
Get $5 ExtraBucks Rewards at CVS when you spend $15 on participating TRESemme products: *Offer Valid WITH CARD 1/31/16 – 2/6/16. ExtraBucks Rewards offer limit of 1 per household WITH CARD.
Visit CVS.com/YourStyleYourWay for additional hair care inspiration.