If we're honest, every woman wants to look her best every day, but for those of us non-celebrities who don't have the luxury of a professional makeup team on speed dial, we have to find tips and techniques that will get us out of the house looking great and in a timely fashion.
I'd love to share some of my best essentials for a five-minute face.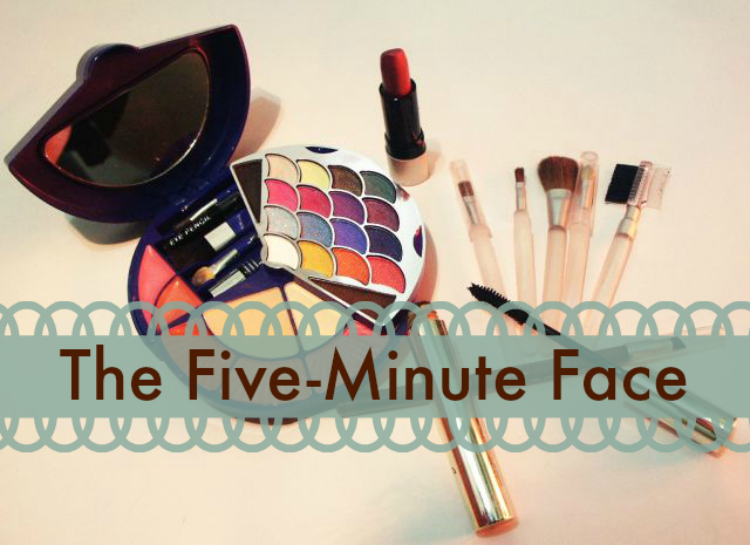 Organization Counts
An organized make-up area with products and applicators within reach is key to putting on a five-minute face with relative ease. I keep my everyday makeup products in one make-up bag that is easily tucked away under the bathroom counter when not in use.
Concealer
It only takes seconds to apply concealer to under eye darkness or other facial blemishes. Use a very small amount of concealer and using your ring finger pat the concealer into those areas. Pick a shade that is about one shade lighter than your natural skin tone. You can also add a bit of your moisturizer to the concealer for a smooth application.
Foundation
Regardless if you use a powder, mineral or liquid foundation, applying your foundation with the right tools is essential. Choose a makeup sponge or foundation brush for liquid foundations and a foundation brush for powder or mineral foundations to make it appear flawless.
Eyeliner or shadow
Pick one — you don't need both.
If you want a simple, natural look, just sweep eye shadow in a neutral tone all over your eyelid.
My favorite is to apply eyeliner to the upper lid at the lash line alone; it helps your eyes stand out.
Curl your eyelashes and apply just one coat of mascara.
Doing your eyes in this manner should only take two minutes at the most.
Blush
Sweep your blush on the apple of your cheeks. Be light handed – just a bit of color will brighten your face.
Lipstick/Gloss
Put the finishing touch on your face by applying a long-wearing lipstick. You can choose from a myriad of brands. It takes just a few seconds to apply, and the long-wearing benefits are wonderful. You can apply lip-gloss on top of the long-wearing lipstick throughout the day for that freshly applied look.
I hope these tips and techniques will help you in looking your best when you only have five minutes.