I've been kind of addicted to swimsuits lately (for my daughter, not for myself!) and I found some ADORABLE ones that I just had to share with you.  I think these suits are unique, fun, and modest (as much as swimsuits can be!) for little girls.  Remember, prices and sales can change at any time but this is correct as of today, May 21st.  Happy shopping!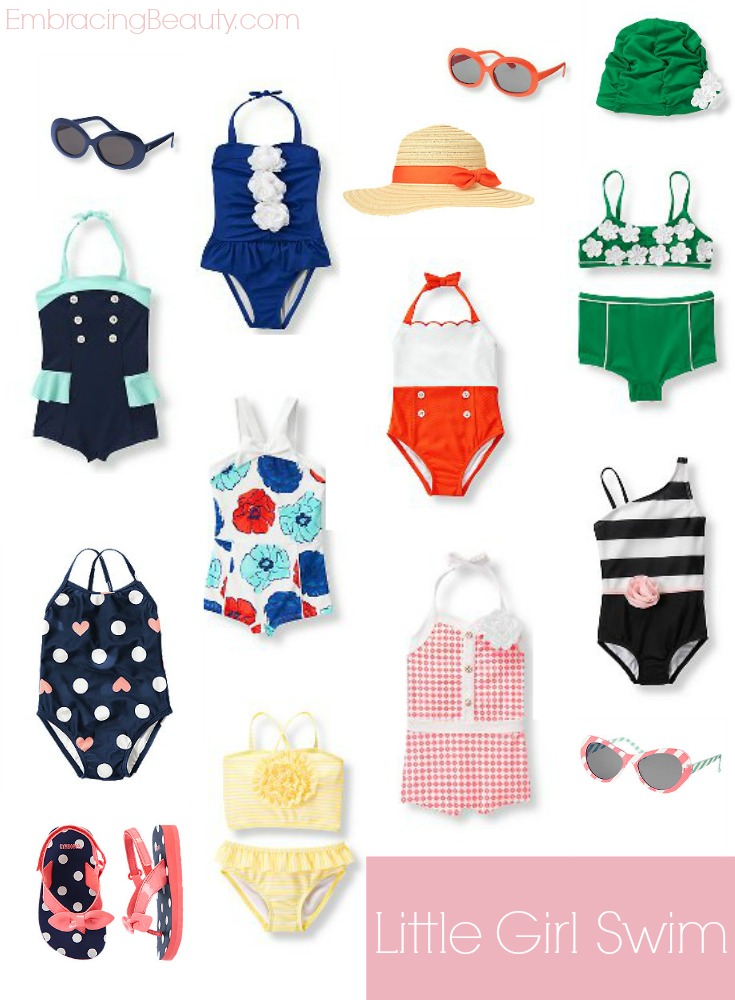 From left to right and top to bottom (sort of):
Disclosure, affiliate links have been used in this post.