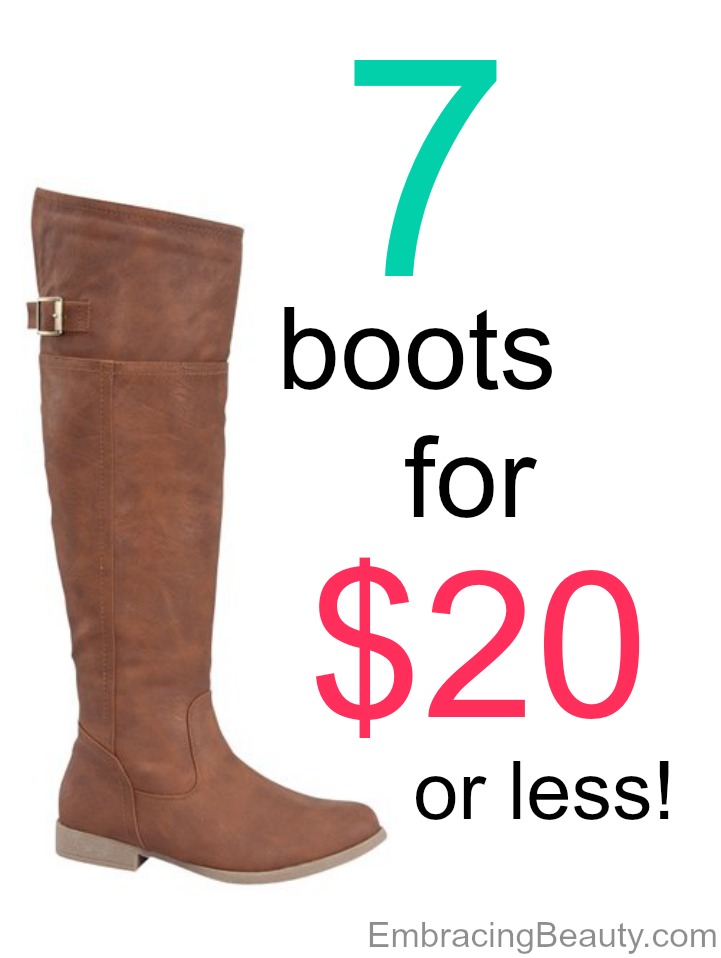 Do you love a great pair of boots but hate the hefty price tag that comes with them?  I know I do!  That's why I was excited when a friend shared with me a deal that she found today.  Patti from Shore Savings with Patti bought a pair of boots for only $15 and with 4 out of 5 stars!
Here's the scoop, Amazon has seven different shades of boots for under $20 shipped!!
Go here and check out the shades for yourself: Top Moda Women Land-57 Boots.  They're beautiful – I want to buy more than one pair!