This post is brought to you by L'Oréal Paris and She Speaks.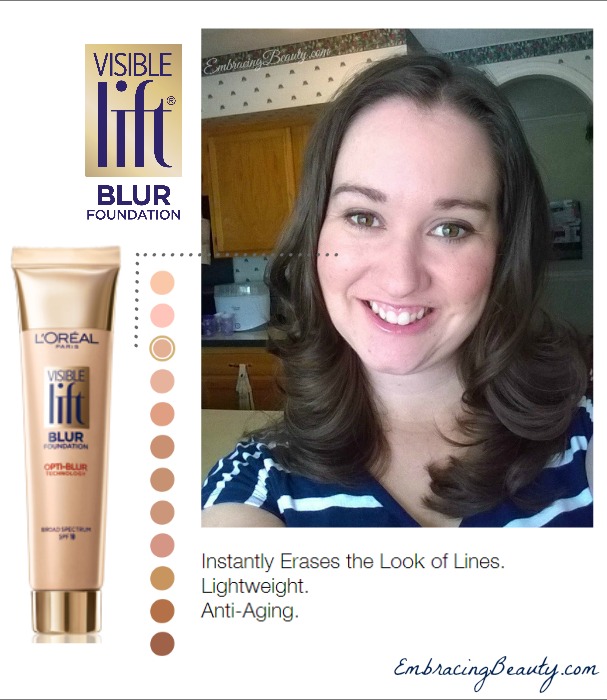 L'Oréal Paris Visible Lift Blur Foundation ($14.99 USD) is a creamy makeup that blurs skin's imperfections.  Plus, it has anti-aging benefits and SPF 18 to boot!  It's available in twelve different shades.
I own the Nude Beige shade, which I found to be perfect for my skin.  I found the consistency to be light and creamy.  It wasn't heavy and didn't leave me with a sticky feeling.  I was able to apply it without any issues and I loved the overall softer appearance it gave my face.  It filled in my pores and really gave me a good base (or foundation ha!) to built on.
I applied L'Oréal's Visible Lift with a foundation brush and it lasted all day…all the way through the hot 4th of July picnic and late into the fireworks. I had no issues with it smearing or running off.
Connect with L'Oréal Paris:
-on Twitter
-on Instagram
-on Facebook
-on L'Oréal Paris' Website